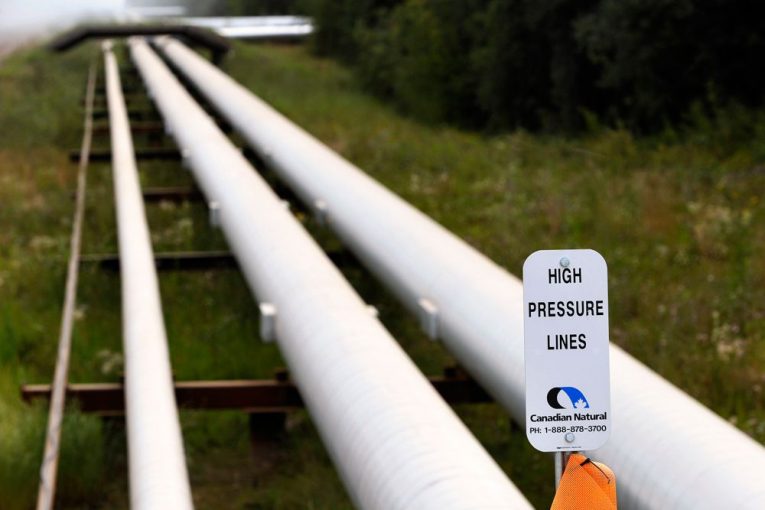 CALGARY — Canadian Natural Resources Ltd. has dethroned Suncor Energy Inc. as Canada's most valuable energy company amid a selloff in domestic oil and gas stocks that has continued to erode the size of the energy industry on major North American stock indices.
Canadian Natural, which is already the largest oil and gas producer in Canada by production, is now also the most valuable energy company in the country with a $25 billion market capitalization, a value that as of last week surpassed Suncor's $24.4-billion market cap.
Analysts say the two companies trading places at the top of the Canadian energy industry is indicative of broader trends in investor attitudes to the oil and gas sector, where refining businesses have been hurting in the pandemic and those with strong natural gas assets have outperformed.
Suncor's new second-place status is also partly a result of generalist investors putting less of their money into the oil and gas industry.
"Sector exposure is at 30-year lows," said BMO Capital Markets analyst Randy Ollenberger, adding that "exposure to oil and gas is what it was in 1998 and 1999 during the first Internet boom."
Ollenberger said the fact that "investors have only 5 cents of every dollar invested in oil and gas," it has contributed to Suncor and Canadian Natural switching places because most generalists have room in their portfolio for just one or very few oil and gas stocks.
The S&P/TSX Capped Energy Index is down nearly 51 per cent, compared to the broad composite index, which is close to wiping out its losses for the year.
The S&P 500 Energy Index has declined 52 per cent this year, compared to the broad index which has risen 16 per cent.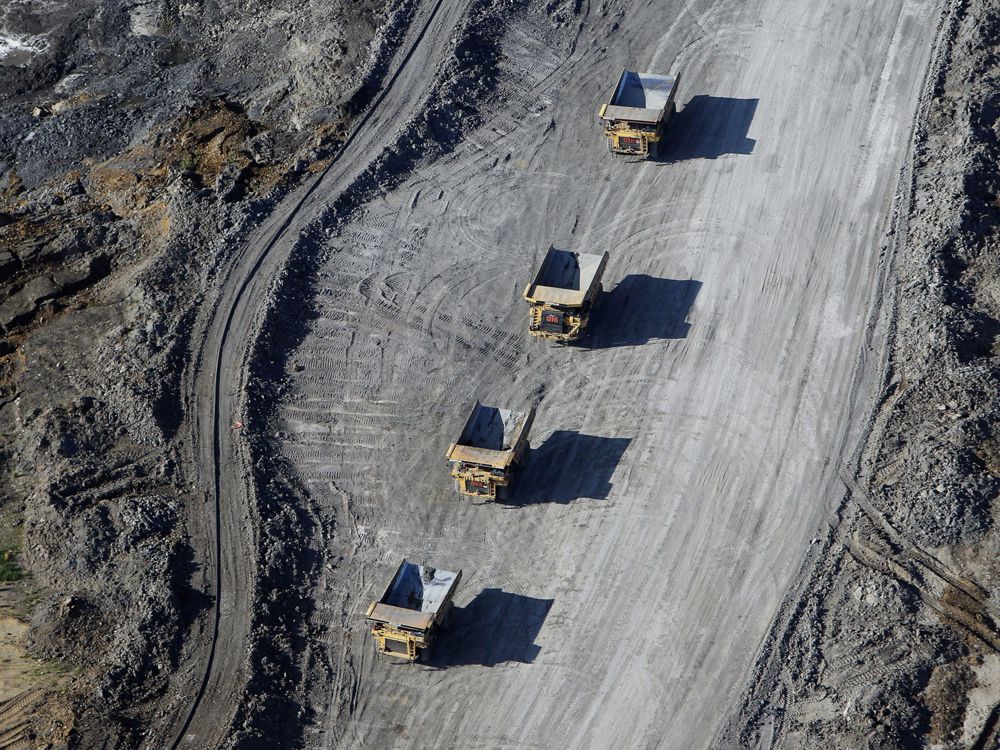 In Canada, a six-year downturn in the sector has been exacerbated by the COVID-19 pandemic this year and the country's largest energy companies — including Canadian Natural, Suncor, Imperial Oil Ltd., Husky Energy Inc. and Cenovus Energy Inc. — are trading at less than half of their value from a year ago, and a quarter of their value from just two years ago.
The selloff has not been limited to the producers. On Monday, pipeline giant TC Energy Corp. announced a US$1.4 billion all-share offer to buy up the stake it didn't already own in TC Pipeline LP at a 7.5 per cent premium to TCP's 20-day trading average.
Even with the premium offered, TC Pipelines shares are still down 32 per cent on the year, as the coronavirus pandemic has been bearish on all companies in the oil and gas business.
"Everybody has had a tough year. Suncor has had an incrementally tough year," BMO's Ollenberger said. "In addition to the coronavirus pandemic-caused collapse in both oil prices and refining margins, Suncor has had to deal with the fact that its refinery in Edmonton was down for eight weeks, there was an unplanned outage at its main oilsands mining operation and it still hasn't been able to ramp up its recently built Fort Hills oilsands mine to full capacity."
Suncor, once the second most valuable company in Canada behind Royal Bank of Canada, has plunged an astounding 63 per cent this year from $42.56 per share on Jan. 1 to $15.55 each on Oct. 1, marking the company's lowest price since 2003, when it was a much smaller oil producer. RBC has also lost its crown to Shopify Inc.
The company's shares have rallied slightly since announcing plans to lay off up to 2,000 people , or 15 per cent of its employees, on Oct. 2. Suncor shares traded up less than 1 per cent to $15.97 each midday Monday.
Ollenberger said that at recent prices, the value of Suncor's downstream business is not accurately reflected in the company's shares and he is recommending investors increase their positions.
Both Suncor and Imperial Oil are on pace to deliver significantly improved refining results in their third quarter results, Tudor Pickering and Holt analysts wrote in a Monday research note. They expect Suncor's and Imperial's refining operations to outperform those of Husky and Cenovus.
The analysts found that refining utilizations in the Edmonton area, which had fallen to 70 per cent in the second quarter, have been trending up through the quarter to a high of 90 per cent in recent weeks, which is close to the three-year average utilization of 93 per cent.
Suncor did not comment on whether its place as the largest Canadian oil company by market capitalization has helped the company attract investors in the past, and how it was managing the slide to second place.
Canadian Natural meanwhile, owns a stake in only one small refinery in Alberta and has not been weighed down by negative investor sentiment toward refining assets, though its shares are down 48 per cent year-to-date and traded at $21.31 midday Monday.
However, Canadian Natural's natural gas business has partially buoyed the company from the bearish pressures in the oil sector.
"Don't judge a book by its cover. Everybody thinks CNRL is a heavy oil producer but they are also the country's largest natural gas producer," said Rafi Tahmazian, senior portfolio manager and partner with Canoe Financial.
Tahmazian said his fund repositioned its investments to buy up natural gas names four months ago.
"Gas producers have outperformed all of the other producers. The pure gas play has actually been quite a lucrative investment," Tahmazian said. "CNRL is a defence mechanism. You get to own that oil play and you get the defence mechanism with the gas play."
The other big differentiator between Suncor and Canadian Natural in the current market was their approach to investor payouts during the pandemic, Tahmazian said.
Suncor cut its dividend by 55 per cent and ended its run as a dividend aristocrat, which is a company that has steadily increased payouts over an extended period, earlier this year, while Canadian Natural opted to hold its payout steady.
"That to me was the big mistake," Tahmazian said of Suncor's dividend cut.
RBC Capital Markets analysts picked Canadian Natural as one of the top 30 global investment ideas in an Oct. 1 research note, the only Canadian oil and gas company on the list and the only energy producer aside from Royal Dutch Shell Plc to make the top 30.
Canadian Natural declined to comment for this article.
• Email:
You can read more of the news on source