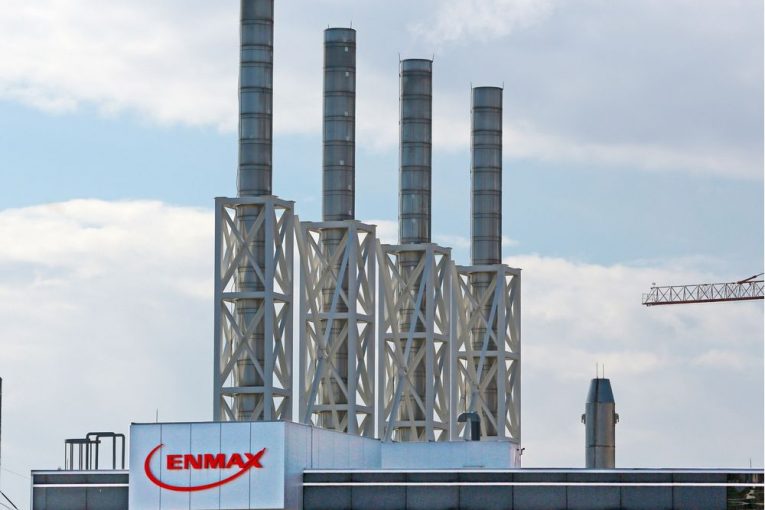 Deric Orton calls it the "home-town disadvantage."
Enmax Corp. says it's just a "standard business practice" that has gone on for years.
But Orton, a vice-president at Grizzly Resources, was surprised when Enmax sent a note to the junior oil and gas producer and other energy companies last month requiring credit assurances from them — in the form of a letter of credit — within 10 days.
The note was unexpected, as Grizzly has always made its electricity payments and never been in default with Enmax or anyone else, he said in an interview.
"There seems to be just one barrier after another coming at us," Orton said, noting the recent headwinds facing the entire sector.
"This is a made-in-Calgary situation. We have trouble everywhere else we go, but if we have trouble like that in our own hometown, then I consider that a home-field disadvantage."
The Sept. 23 letter from Enmax requests Grizzly provide an assurance in the form of a standby letter of credit from a bank for $13,500.
Enmax officials confirm letters went out in September to fewer than 100 companies across all sectors — not just energy firms — that have moved from longer-term electricity contracts to month-to-month service.
According to a company statement, a portion of its commercial customers on these month-to-month arrangements received communications "specific to their circumstances."
"We are not targeting any particular class of customer or sector of any sort," said Erwin Kantwerg, Enmax's vice-president of sales, energy services.
"When a customer is on month to month, it's not the same value to us as a customer that's under contract. So at the very least, we'd like to cover off our credit risk. And it's our opportunity to manage that risk.
"If they want the flexibility of a month to month where, again, they can at any time choose another retailer . . . in return, I'd appreciate just some assurances so I'm not carrying that credit risk."
Enmax said longer-term contracts with customers come with more certainty in service terms and supply, and involve more stringent assurance requirements.
However, Orton and other industry executives say officials in their companies were told the practice was directed at the oil and gas sector.
Sheldon Kasper, CEO of Ghost River Resources, said he received a similar letter from Enmax last month asking for a letter of credit for $53,000 — equivalent to about three months of electricity payments — within 10 days.
The small oil and gas firm has been a customer of the utility since 2017 and has not missed a payment; its yearly contract ran out in the summer and Enmax didn't follow up for a renewal, Kasper said Monday.
After receiving last month's letter, he said conversations with an Enmax representative were clear.
"He told me this thing was an oil and gas initiative . . . the (exploration and production) sector is still very vulnerable and there's a lot of risk associated with it going forward and they were going to mitigate it by getting all of these assurances," Kasper said.
For the Canadian junior oil and gas sector, these are already difficult times, with oil prices plunging earlier this year and still stuck below US$40 a barrel on Monday.
The coronavirus outbreak has eroded energy demand, forcing many companies to scale back production and cut staff. Credit lines have been reduced and investor interest is low.
It comes after several years of weak commodity prices and a lack of pipeline capacity out of Western Canada have crimped the industry.
Grizzly, a private company based in Calgary, employs 16 people and produces about 2,000 barrels of oil equivalent per day in central Alberta.
But the battle for survival for small companies is never ending, forcing the junior sector to constantly adjust to changing circumstances, such as the Enmax letter, said Orton, Grizzly's vice-president of land and business development.
"Is this a foreshadowing of a move that all utility companies might start making? I don't know. We shudder to think that," he said.
"We feel so beleaguered as it is."
Tristan Goodman, head of the Explorers and Producers Association of Canada, which represents small and intermediate-sized oil and gas companies, said Monday he's heard of similar letters going out from Enmax to what he estimates is a couple of dozen member companies.
However, he points out the worst of the financial headwinds facing the sector are largely behind it as most producers are beginning to recover and stabilize.
"This is really unhelpful," Goodman said of Enmax's letter. "It just seems to be opportunistic at this time and I would disagree with it."
Kantwerg said Enmax Energy has about 6,000 commercial customers and the requirement for credit assurances went out to a small percentage of companies of various sizes.
"The concept of asking for an assurance, we've done that prior to COVID and continue with (it) — it's a standard business practice," he said.
"Enmax is 100 per cent committed to serving our commercial customers, including those in the energy sector . . . We have the largest market share of the energy industry in Alberta."
Kasper said if Enmax requires up-front letters of credit, they should be paying interest on that amount.
"To go and target 300-barrel-a-day companies that have been faithful to them for three years and paid all their bills is offensive," he said.
Axiom Oil and Gas CEO Brian Alford, whose company was asked to provide an $84,000 letter of credit, was similarly unhappy.
"It is definitely disappointing that one of our, you might say, industry partners would make a challenging environment even more difficult, especially for small companies like us," he said.
At Grizzly Resources, Orton said the junior producer strives to do business with local suppliers and companies.
It's now looking to find another electricity provider.
"We are all doing what we can do to put our finger in the next hole in the boat," he said of the letter.
"It's demoralizing when it happens in your home town."
Chris Varcoe is a Calgary Herald columnist.
You can read more of the news on source