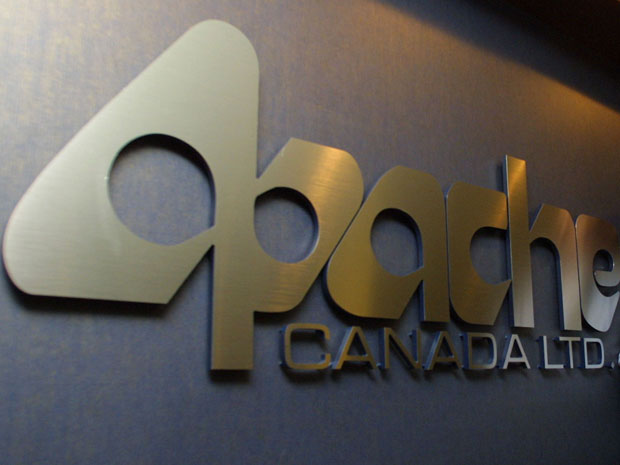 Management at Houston-based oil producer Apache Corp. has finally pulled the trigger on completely exiting Canada after signalling for months that it could sell its Alberta and British Columbia assets.
Apache late Thursday said it would sell its remaining oil and natural gas assets in the two western provinces to Calgary-based Paramount Resources Ltd., capping off a $927-million divestment from Canada over the past two months.
The announcement follows a string of recent divestments, particularly in the oilsands, as foreign companies drop their Canadian assets in favour of high-yield U.S. shale plays.
Apache management in recent months had said it was focusing its efforts on U.S. shale basins, particularly after it discovered its massive new Alpine High resource in West Texas that the company said contains more than 75 trillion cubic feet of gas and three billion barrels of oil.
"We believe Apache's exit from Canada makes strategic sense with (management) recently noting that it has 'a lot on its plate now with Alpine High' and that Canada struggled to compete for capital within its portfolio," analysts at Citigroup said in a note Friday.
Recent oilsands deals include Royal Dutch Shell PLC's $8.5-billion sale of leases and facilities to Calgary-based Canadian Natural Resources Ltd. in early March, closely followed later that month by ConocoPhillips Co.'s $17.7-billion divestment, which included a large swathe of conventional assets.
The high-profile exits have caused political squabbles in oil-rich Alberta, where the provincial NDP government has implemented a carbon tax and a hard limit on total carbon emissions in the oilsands.
But analysts say Apache's move could be the result of the company's growing asset base in the U.S. rather than a deliberate exit from Canada.
Canada struggled to compete for capital within its portfolio

Citigroup analysts
"It says there are certain companies that want out of Canada, but I don't know if that means Canada specifically or what they're really after is just shrinking their own portfolio," said Brook Papau, an analyst at RS Energy Group based in Calgary.
Apache's assets consisted of light oil and gas assets spread around Western Canada, far from the politically charged bitumen reserves in northern Alberta.
In June, Apache announced the sale of its Provost assets in Alberta to an undisclosed privately owned company, which was followed by the sale of several assets in Alberta and Saskatchewan to Calgary's Cardinal Energy Ltd.
"You're seeing some of these larger companies like Shell viewing the oilsands as more of an environmental position, where they don't want to manage the public perception of it anymore," Papau said.
Apache's management couldn't be reached for comment Friday, however the company said it would focus its efforts on its existing assets in Egypt, the U.K. North Sea and the U.S.
The company's flagship developments are in the U.S., "particularly within the Permian Basin," according to a statement by Apache chief executive John Christmann.
"With our decision to exit Canada, Apache's resulting global portfolio is more streamlined and our resources more focused," he said.
Read more info on Source