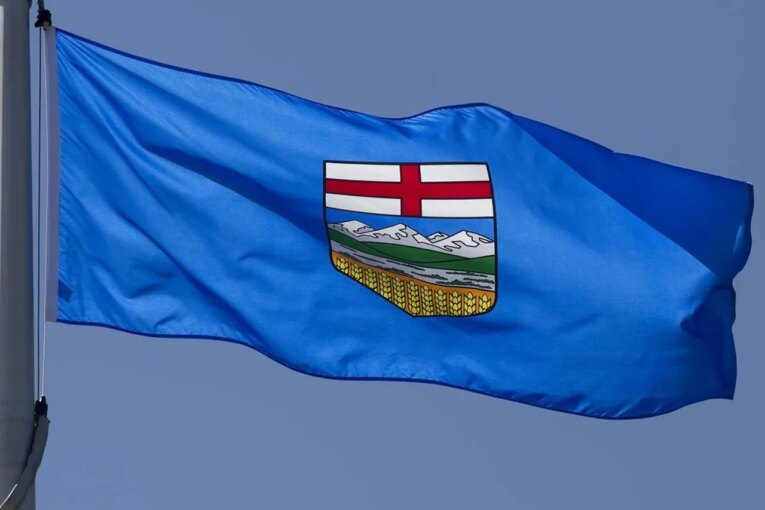 EDMONTON – An Alberta judge has made 20 recommendations from a fatality inquiry into the 2014 death of a young girl in care.
The Indigenous girl known as Serenity was four when she suffered a serious brain injury after falling from a tire swing at her guardians' home in Maskwacis, south of Edmonton. She was on life support for 10 days before she died.
At 6 1/2 months old she was taken from her mother by children's services after the woman was assaulted by Serenity's father.
Serenity and two older siblings were placed with their great aunt and uncle and the couple's teen daughters in a kinship care arrangement in 2013.
The guardians were charged in 2017 with failing to provide the necessities of life, an offence unrelated to the death, but the charges were withdrawn two years later.
The Canadian Press is not using the girl's last name to protect the identity of her siblings.
In her inquiry report released Wednesday, provincial court Judge Renee Cochard said efforts from children's services appear to have been focused on removing Serenity from her mother instead of reuniting them.
Cochard said there had been previous concerns about Serenity's health, as she was emaciated and weighed 25 pounds when she died.
Medical examiner Dr. Bernard Bannach said in his autopsy report that there were no medical explanations for Serenity's low weight.
"Would she have been able to hang on the swing to avoid falling had she been stronger?" said Cochard.
The autopsy report was completed nearly two years after Serenity's death due to a shortage of neuropathologists in Alberta at the time. Cochard said there was no explanation given as to why the brain dissection could not have been completed by someone outside of the province.
After the child's brain tissue was examined, the neuropathologist said the findings were consistent with blunt trauma but did not identify the cause of the injury.
Doctors also found multiple lesions and bruises on the girl's body and genital area, but found no signs of sexual abuse and were unable to determine the cause of the contusions.
The inquiry report said that while the children's mother was visiting, an older sibling said she wanted to be taken away from their aunt and uncle's home and complained about a lack of food. Children's services interviewed the children after but had no concerns.
During a party for Serenity's birthday in July 2013, there were complaints about Serenity and her siblings and how they appeared to be malnourished. When children's services responded during a scheduled visit, workers said they found "everyone was dressed well and happy, except for Serenity, who was very quiet," states Cochard's report.
Cochard said that there were many concerning questions about the guardians' home, including who was living in the house, who was looking after the children, how often the teens were left to look after them, and why there were no unscheduled visits by social workers.
The judge's recommendations include that medical examiner reports be made no later than six months after a death, that all complaints about a child's well-being be thoroughly investigated by someone who is qualified, and that children should only be taken from their mother as a last resort.
Minister of Children's Services Mickey Amery said in a statement that his office will review the judge's recommendations "with all of the seriousness this death deserves." He added that the province previously implemented recommendations from the child and youth advocate relating to Serenity's death.
He said the province also passed Serenity's Law in 2019, which expands reporting of child abuse allegations and increases the penalty for not reporting such abuse.
This report by The Canadian Press was first published Jan. 4, 2023.
—
This story was produced with the financial assistance of the Meta and Canadian Press News Fellowship.
Note to readers: This is a corrected story. A previous version said the girl weighed 39 pounds when she died.
SHARE:
JOIN THE CONVERSATION
Conversations are opinions of our readers and are subject to the Code of Conduct. The Star does not endorse these opinions.
You can read more of the news on source