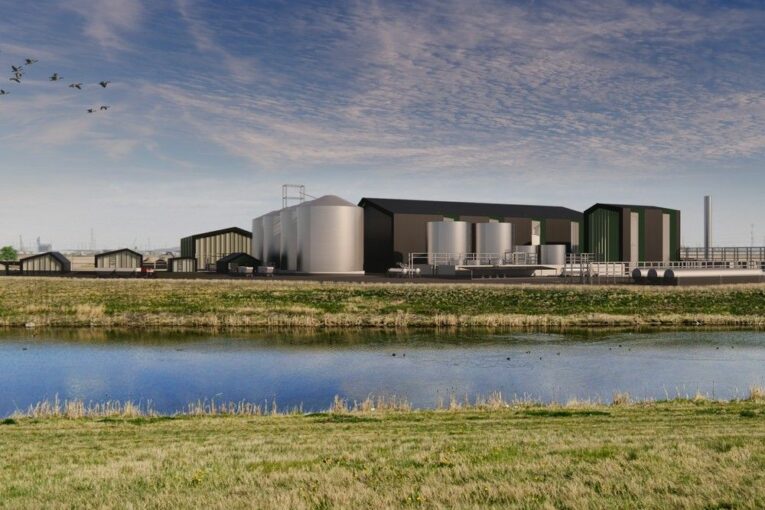 The $1.2-billion Future Energy Park project is now fully funded thanks to a $545-million partnership announced by Green Impact Partners (GIP) and Amber Infrastructure Group of London.
We apologize, but this video has failed to load.
Try refreshing your browser, or
tap here to see other videos from our team.
$1.2-billion bioethanol plant now fully funded, ready for construction
Back to video
Jesse Douglas, CEO for GIP, announced the deal that will give Amber a 50 per cent project-level equity interest in three facilities, including the Calgary project.
"They are very committed in a similar way to us to sustainability and what we're doing in the environment," Douglas said in an interview with Postmedia. "They are forever owners, which gives us a good path to believing that they weren't going to want to be in the market and sell this as soon as it was done, and value might be maximized within a year or two to let us continue to operate and continue . . . to ensure that the asset was having the impact on the environment in the community that we wanted to, versus just maximizing profitability out of it."
The deal breaks down to $485 million for a 50 per cent stake in Future Energy Park in southeast Calgary and Iowa RNG, a smaller renewable natural gas project in Iowa.
Amber also purchased a 50 per cent share of GIP's GreenGas Colorado project for $60 million.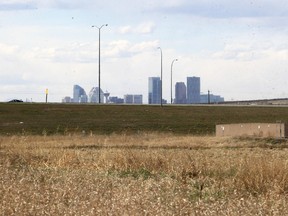 Future Energy Park is a bioethanol plant that will use non-food grade waste wheat to produce renewable natural gas, ethanol and cattle feed.
GIP claims it will be the largest carbon-negative energy facility in North America, with a carbon intensity score of negative-20. Once operational, the facility is expected to produce about 3.5 million MMBtu of RNG, more than 300 million litres of ethanol, and about 235,000 tonnes of cattle feed every year.
"We are excited to partner with GIP to deliver projects that align with progressive government policy in the U.S. and Canada," Tom O'Shaughnessy of Amber Infrastructure said in a news release. "We share a common purpose, our values are aligned, and we look forward to making an impact together through the deployment of low-carbon projects at scale."
Recommended from Editorial
City of Calgary approves land use for $1.2B bioethanol plant

Billion-dollar bioethanol plant proposed for S.E. Calgary
In January, GIP received land-use approval from the City of Calgary, paving the way for construction to begin this spring or summer. It is estimated the privately funded plant will return $50 million in taxes to the city and create $150 million in direct revenue to rural wheat producers. It is expected to be fully operational in 2025 and will create 800 construction jobs during the two years it's built.
The project was first announced last May when the Calgary-based company secured a 52-acre plot in the southeast corner of the city on the border of Rocky View County, at 84th Street S.E. and 50th Avenue S.E.
Twitter: @JoshAldrich03
You can read more of the news on source