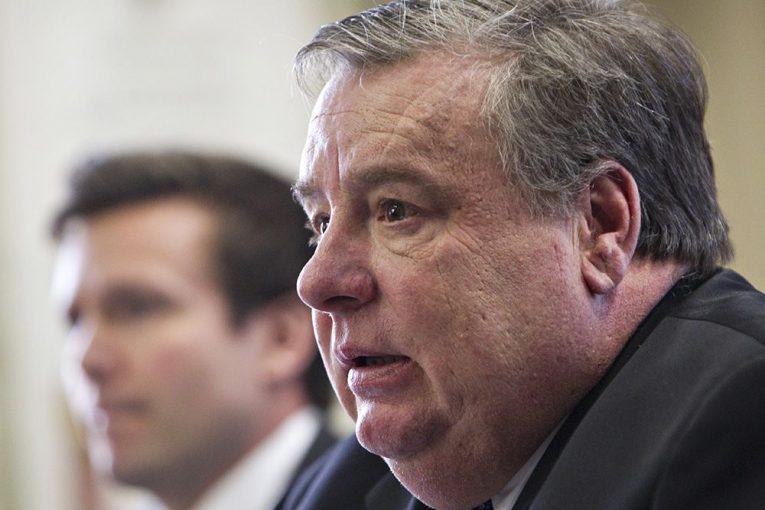 On the same day the oil price tumbled $3 a barrel, a new survey indicated Albertans are the least optimistic Canadians when it comes to their outlook for the economy.
That isn't surprising, given the one-two punch that anemic oil prices and the coronavirus have delivered to the collective psyche of consumers.
Yet, it also arrives as a dozen key indicators have been moving in the right direction recently due to the economy reopening, coming after a gruelling spring shutdown caused by the global pandemic.
"We came out of the lockdown and there was a bit of a sprint, in terms of those different indicators. People started shopping again, manufacturing picked up," Rob Roach, ATB Economics director of research, said Tuesday.
"But now (after) the initial sprint, we're sort of bent over, we have got our hands on our knees and realize, 'Woo, this is going to take a while.'"
On Tuesday, a poll released by the Angus Reid Institute found one-quarter of Canadians expect to be better off financially a year from now, while 20 per cent believe they will be worse.
Some 35 per cent of Canadians said their economic fortunes have diminished in the past year.
In Alberta, that figure stood at a whopping 51 per cent.
The study also indicated residents of Alberta and Saskatchewan — the largest oil-producing provinces — are also feeling the most pessimistic about 2021.
The poll found 30 per cent of Albertans anticipate they will be worse off a year from now, while 26 per cent expect an improvement.
"Albertans are truly, truly hurting right now, as are other parts of the country. But it feels more pronounced," said institute executive director Shachi Kurl.
"Alberta has been trying to get its engine going for so long, and that engine has been stalling, sputtering, and we are not getting out of second gear. That has truly had an impact on the psyche of Albertans."
The online survey of 5,005 Canadians, conducted between Aug. 26 and Sept. 1, captures some of the exhaustion felt in the province from a deep, painful recession.
One of the biggest sore points remains the energy sector.
Oil prices dropped below US$30 a barrel this spring — and
briefly into negative territory in April
— as global demand for energy declined and a battle over prices erupted between Russia and OPEC.
"You are seeing pessimism among Albertans because they don't think there is a quick fix for the price of oil at this point," said Ken Kobly, president of the Alberta Chambers of Commerce.
The volatility for energy markets continues, with a 12 per cent drop in benchmark oil prices in the past week alone. On Tuesday, West Texas Intermediate crude dropped $3.01 a barrel to close at US$36.76.
The end of the traditional summer driving season arrived with indications the recovery in energy demand has plateaued, while refining margins remain lethargic. There are also reports Saudi Aramco has trimmed its official October selling price.
Demand for oil around the world is down about seven per cent from pre-pandemic levels and won't fully recover until the fourth quarter of next year, said Michael Tran, RBC Capital Markets managing director of global energy strategy.
"We need demand to pick up meaningfully," Tran said. "This is a very murky price environment. And this is a price level that continues to be challenging for many Canadian and global oil producers."
The possibility of a second wave of COVID-19 also looms in the background.
And what happens when federal and provincial supports expire? (On Tuesday, the Canada Emergency Commercial Rent Assistance initiative was extended by Ottawa to cover September payments.)
While there are reasons for concern, there has also been tangible progress in recent weeks, including more oil production coming back online, the unemployment rate decreasing and more businesses reopening.
According to the province, Alberta has recovered 55 per cent of the 361,000 jobs lost during the worst of the pandemic, while the unemployment rate dropped to 11.8 per cent last month from 15.5 per cent in May.
Retail sales in Alberta have bounced back, up four per cent in June from the same period in 2019.
"You are seeing that the hustle of commerce is starting to pick up again," said Kobly.
What could be a better indicator of consumer confidence than people buying a home?
The Calgary Real Estate Board reported sales were "relatively stable" in August compared with a year earlier, although year-to-date sales have declined almost 13 per cent.
"We are seeing more activity in showings and certainly seeing more activity with offers and with sales," said Tom Westcott with ReMax.
"People are less driven by the fear than they were a few months back."
Daily oil output was up 3.4 per cent in July, while building permits increased by a third in July, ATB Economics noted Tuesday in its daily blog.
Yet, it also pointed out 11 of these 12 indicators are still down compared to a year ago.
"We are seeing a recovery, but the momentum is going to slow," said Conference Board of Canada senior economist Sam Goucher.
"We are on the long stretch home."
It will take months before it's revealed just how much long-term damage has been done to certain sectors, jobs and the broader Alberta economy because of the pandemic and recession.
While the sprint to reopen from the sudden spring shutdown appears over, a marathon journey now begins to get back to a healthy economy, if there are no other wildcards to contend with in the months ahead, said Roach.
"We are still moving forward. We haven't stopped," he added. "It's just that we're going to pick ourselves up and maybe go at a slower pace than we were."
Chris Varcoe is a Calgary Herald columnist.
You can read more of the news on source