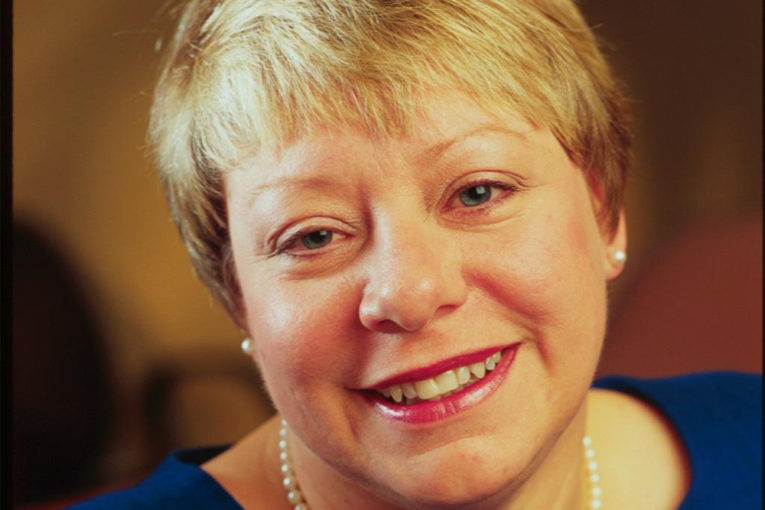 To paraphrase the opening lines of Buffalo Springfield's 1966 hit For What It's Worth, "there's something happening here, what it is, is becoming clear…"
With that minor lyrical change, this song that was written in protest to the civil unrest in the U.S. at the time becomes one that could signal promise rather than despair.
The promise is in this province looking forwards, not backwards.
Starting Wednesday and continuing through Friday is another event aimed at getting Albertans thinking about what is possible, and structured to showcase new ways of thinking when it comes to innovation, entrepreneurship and financial support.
Inventure$ is the brainchild of Alberta Innovates chief executive Laura Kilcrease, who was named to the post in January 2017.
Kilcrease came to Alberta from Austin, Texas, where South by Southwest (SXSW) has grown from humble beginnings, drawing 700 people to an event that attracts more than 200,000 participants over 10 days, and includes sessions in the business, technology, sports and health-care fields, in addition to the music festival.
The number of sessions — at SXSW and at Inventure$ — are both numerous and compelling. It's hard to get away from the feeling of missing out because there is so much to take in.
And judging from the response, upwards of 1,400 registered delegates, there is clearly a demand for an event that showcases a wide variety of topics, including artificial intelligence, health care and, yes, even a session that involves Lego.
In addition, there are 17 "connect" partners that are also running concurrent sessions, such as the Canadian Oil Sands Innovation Alliance, which means an additional 1,700 delegates attending those sessions.
Kilcrease says she doesn't know of another inter-disciplinary event that has taken place on this scale in Canada that brings together innovation, venture and capital.
"Inventure$ doesn't compete with any other event in Alberta or Canada," said Kilcrease. "It is a reflection of the ecosystem itself, which is why one of the co-founders of the Rainforest, Greg Horowitz, is coming to speak." 
So, too, is Guy Kawasaki, formerly of Apple; Ray Muzyka, whose company, Bioware, was sold to Electronic Arts; and Alan Bernstein, who is involved in advancing Canada's artificial intelligence initiatives.
It's also happening at the same time as the Canadian Venture Capital Association annual meeting in Calgary, which means there are more than 500 venture capital organizations that will be part of Inventure$.
That was a big win for Kilcrease, because it represents the biggest source of venture capital in Canada and it was headed for Vancouver. She persuaded them to change the locale, suggesting it would be a good opportunity to see firsthand what is happening in the province.
There are also five pitch events and even if only five or 10 per cent of the venture capital firms get involved with an Alberta-based startup, Kilcrease says that will be a big win because it validates what is taking place in the province.
And it advances the agenda of Alberta Innovates.
"For Alberta Innovates, this is the way we can find new technologies, new customers, new ways to retain and expand our existing businesses using innovation and new connections," said Kilcrease. "For entrepreneurs, it is a way to learn about new business models, and how to connect with investors. We have created a platform for people to come, see, meet and then afterwards do — whatever do is for them." 
In addition to being interdisciplinary, for Jim Gibson and Brad Johns, who are deeply involved in Calgary's innovation and startup scene, the event's involvement of international participants is critical.
It's an opportunity, say both men, for the international players to see what is going on in Alberta, and, just as important, for Alberta companies to hear what is happening on the international stage.
"The worst thing you can do in tech is stay local because everything you do can be translated globally," says Gibson, who recently published a book called The Tip of the Spear and is a co-founder of the Rainforest Movement in Alberta.
The importance of bringing in international players can't be understated, because attracting capital from outside the province presents a huge opportunity for significant growth.
With growth comes the possibility of attracting new companies and players to the city and province, which Johns, a partner with venture capital firm Yaletown Partners, says is critical to building the critical mass that eventually becomes self-sustaining, citing Vancouver.
It is what the energy sector has done, building the equivalent of a Silicon Valley in energy, says Johns, and the same thing now has to happen in the technology realm.
Inventure$ is the fifth event since the beginning of May that is taking place in Calgary, convening thought leaders, start-up businesses, innovators, capital providers and entrepreneurs. 
But — and this is a big one — these conferences are great examples of the momentum underway aimed at shifting the city and province in new directions by leveraging technology, capital and intellectual horsepower. There need to be real outcomes for these efforts to truly have an impact on the economic future of the city and province.
While only time will tell that tale, it's important to keep taking these audacious steps, and maybe, just maybe, something like Inventure$ will turn into the equivalent of SXSW in 10 years and stand as an example of the transformation of both Calgary and Alberta. 
Deborah Yedlin is a Calgary Herald columnist
You can read more of the news on source