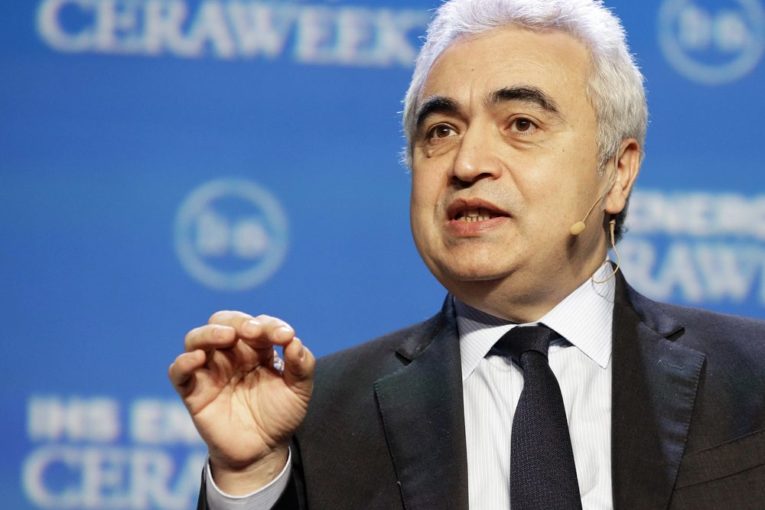 HOUSTON – Familiar themes merged with new messages as CERAWeek kicked off Monday.
The theme of this year's conference, organized by IHS Markit, is technology and how it's poised to revolutionize the energy sector. And if anyone didn't appreciate how much has changed in that regard during the past 12 months, they were not among the conference attendees who tried — and failed — to attend sessions on robotics and blockchain, which were filled to capacity.
"Companies that use technology well, will be great investments," said Maynard Holt, chief executive of Tudor, Pickering, Holt & Co., an investment firm interested in the potential of data application and machine learning in the oil and gas world.
Pushing the innovation curve to optimize production and consumption is as much coming from climate change, carbon pricing and the need to be more competitive. It also creates jobs — not destroys them — because technology can eliminate the labour arbitrage that has resulted in offshoring production to take advantage of lower labour costs. Jobs can instead be repatriated.
It also requires an education system that steers away from the industrial model of old and incorporates ongoing training and equips the workers to be nimble and adaptive to the changing workforce.
As many presenters said Monday, technology and how it affects everyday lives is changing faster than anyone imagined. The energy sector is only one industry being disrupted.
One perspective heard Monday is that technology, if developed, adopted and applied to what is seen as the conventional oil and gas business, could expand the future use of oil and natural gas. A low carbon future is not incompatible with oil and gas use.
And that's why the International Energy Agency's outlook, which started the conversations Monday, was interesting on a number of levels.
Led by executive director Fatih Birol, the IEA presentation illustrated how technology and innovation have increased the world's energy supply.
It reiterated global oil demand is expected grow for the next five years, but newly stated that U.S. production will fill that increased demand.
The IEA also reinforced the importance of non-OPEC supply growth to 2023. This year, as in 2017, the agency said that growth would come from the United States, Brazil, Canada and Norway — in that order.
What was different was the magnitude of growth from what Birol called a second wave of production growth expected from the U.S. shale plays, which could push production to 17 million barrels a day by 2023.
That is an eye-popping number and one that holds some alarm for Canada's energy sector.
The growth in light oil expected from the prolific shale plays is expected to find its way overseas — primarily to European and Asian refineries looking for the low sulphur oil, with export capacity expected to double by 2023 — to 49 million barrels a day.
And the IEA expects Canadian heavy crude to displace the declining barrels coming into the United States from Venezuela.
The challenge — or worry — is persistent pipeline constraints.
In the Canadian context, the IEA said the lack of progress on projects such as Trans Mountain and Keystone XL is compromising the sanctioning of new oilsands projects.
And while there's an expectation rising oil by rail shipments will bridge the gap, Canadian crude will continue to trade at a discount until pipeline infrastructure can meet the needs of growing supply.
Another other familiar theme Monday — which Birol hammered last year — was the lack of investment in finding and developing new production fields.
According to the IEA, the world needs the equivalent of a new North Sea field every year. The combination of demand growth driven by China and India and the petrochemical sector, coupled with decline rates of existing fields, means an additional 3 million barrels a day are needed.
However, Birol said the IEA is only forecasting a six per cent increase in new project investment; not enough to offset the possibility of higher oil prices due to supply challenges.
The energy sector is facing the lowest level of investment since 2007 — and that's despite low interest rates and the fact U.S. shale producers tapped the debt markets for US$60 billion in 2017.
Other discussions Monday focused on the importance of trade, the future of the North American Free Trade Agreement and how threatened tariffs on steel imported from Canada into the U.S. could impact the energy sector.
No one who spoke Monday favoured anything resembling a trade war.
"We in the business community need to get on a podium and explain the benefits of free and fair trade," said Andrew Liveris, chairman and chief executive of Dow Chemical.
"We need to educate our workers about why trade is important … if we create barriers we are going to disrupt supply chains like there is no tomorrow."
Finally, there was no missing a common theme that was raised with as much frequency as the importance of technology development and artificial intelligence: education.
Liveris says it's about coupling education and skills training.
"It's not man or machine. It's both," he said.
In the context of the energy sector, it's about putting technology to work with an educated and adaptable workforces that yields a barrel or a cubic meter of natural gas that is cost competitive and ultimately, carbon neutral.
Judging from the technology on display and the changes that have taken in place in just 12 months, it's entirely in the realm of possibility.
Deborah Yedlin is a Calgary Herald columnist
You can read more of the news on source