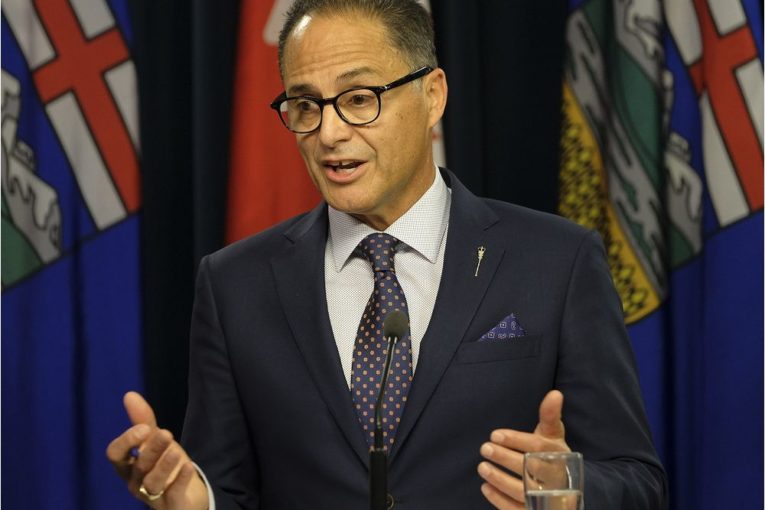 Santa doesn't normally dole out gifts before Christmas Day, but this year he's decided to arrive ahead of deadline.
Pondering the past year, there are many individuals and companies that made a mark on 2017, good and bad. And, as always, some will receive the gift of advice in the spirit of the season.
With 2017 drawing to a close, oil pipelines are at, or close, to capacity. Despite federal government approvals, a pipeline to open access to new markets for Alberta is not yet a reality. In fact, two projects were officially iced this year — Northern Gateway and Energy East. Two others that were approved, Kinder Morgan's Trans Mountain expansion and TransCanada's Keystone XL, have yet to see shovels in the ground.
The lack of progress has galvanized Premier Rachel Notley, who recently completed a cross-Canada road show speaking about the energy sector's importance to Canada's economy.
For her efforts, the premier is deserving of two gifts. The first is a stuffed lion, because, like Daniel, she went into the metaphorical lion's den of Vancouver to speak about the importance of the Trans Mountain expansion and, against all odds, received a standing ovation. The second gift would the actual pipeline, with shovels in the ground and work well underway in 2018.
Next on Santa's list is newly elected United Conservative Party Leader Jason Kenney, who's made no secret of wanting to eliminate the provincial carbon tax.
For him, Santa is giving the gift of mentorship by Calgary businessman Jim Gray, who's known for looking to the horizon for opportunities or to overcome challenges, rather than wistfully gazing in the rear-view mirror, trying to recapture a lost past.
Santa has been nothing short of gobsmacked by Finance Minister Joe Ceci's reactions to credit rating downgrades. His rather defensive response to the recent downgrade by Dominion Bond Rating Service did not address the agency's concerns about the absence of a plan to balance Alberta's budget.
This Christmas, Santa will leave Ceci a one-on-one crash course in finance to be taught by Mike Tims, vice-chairman of Matco Investments, and the paterfamilias of the finance community.
Since 2010, the Calgary Chamber of Commerce has been led by the youngest president in its 120-year history. But after seven years, Adam Legge is stepping down to pursue new opportunities at the University of Calgary's Haskayne School of Business.
Legge has represented the interests of Calgary businesses and made the Chamber relevant again as a credible voice in addressing myriad issues, including the 2013 floods, government taxation, the recession and mental health. For someone who has worked tirelessly to make a difference, he gets a bottle of Yellow Spot Whiskey to enjoy at his leisure.
Through the efforts of Mary Moran and Calgary Economic Development, this city has embarked on a journey to economic diversification. Moran, with Mayor Naheed Nenshi, travelled to Silicon Valley and have sought input and advice from near and far.
This helped bring Rocket Space, the San Francisco-based tech accelerator for startups, to downtown Calgary and culminated in a bid to become home to the second headquarters of Seattle-based Amazon. Calgary will be in a better place for all the work done to prepare for the bid, even if it's not successful. For all that and CED's ad campaign stating Calgary would fight a bear on Amazon's behalf, Moran receives a hiker's safety package, complete with bear spray and a trap.
On Dec. 12, the North West Redwater Partnership, a 50-50 alliance between North West Refining (formerly North West Upgrading) and Canadian Natural Resources Ltd., produced its first litre of diesel from bitumen. The facility is the first refinery built in Canada since Shell's Scotford refinery opened in 1984. For realizing the fruits of his efforts to get the refinery financed, built and operational, Ian MacGregor, who founded North West Upgrading in 2004, is deserving of a checkered flag. He is finally at the finish line of his 13-year odyssey.
Ever since oil prices collapsed in 2014, conversations in Alberta have been around the need to diversify the provincial economy. In true Calgary form, people from across the spectrum — in terms of age and experience — have come together to catalyze the city's economic transformation. These individuals include, but are not limited to, Brad Zumwalt, Mark Blackwell, Jim Gibson, Peter Tertzakian, the Hunter family, Judy Fairburn, Laura Kilcrease, James Lochrie, Evan Hu, Dave Mowat and Elizabeth Cannon. For their efforts, each of the participants will be given their very own unicorn.
Cenovus CEO Brian Ferguson surprised the oilpatch and Bay Street in June when he announced he would step down in October after 33 years with the company and its predecessors. Now with some time on his hands, Ferguson will receive the latest BMC road bike, along with a trip to the Hotel Belvedere in Italy, from where he can experience some of the planet's best road cycling.
For a while in 2017, it looked a lot like Canadian Natural Resources Ltd. was playing Pac Man in the oilpatch, gobbling up assets. In March, it acquired the oilsands assets of Shell and Marathon Oil for $12.74 billion. It followed that with the purchase of Cenovus' Pelican Lake properties for close to $1 billion in September. If history is any indication, Santa knows CNQ will continue to be on the hunt for attractively priced opportunities that consolidate its oilsands position. For that reason, Santa is gifting the company its very own Pac Man arcade game.
Two studies this year examined the representation of women in the natural resource sector at the executive suite level and around boardroom tables. Suffice to say, the needle is stuck. This is an industry that needs to increase its diversity, attract a younger workforce and bring more balance into the boardroom. Yet year after year there are very few women in senior positions in the oilpatch. This continued imbalance brings a lump of coal for the entire sector.
In early August, the oilpatch was shocked by the passing of Rick George, who was instrumental in transforming the oilsands from uneconomical and logistically and environmentally challenged to not only profitable but a source of the world's second largest oil reserves.
George was as passionate about Suncor — which he led for 21 years — as he was about showing the world the oilsands could be developed in an environmentally responsible manner. He was not afraid to take risks, defend his mistakes and look to collaboration to solve problems. Santa believes a research chair should be established at the University of Calgary in his memory that focuses on all factors important to a strong energy sector: environmental stewardship, operational excellence, Indigenous relations and public policy.
Despite the economy's slow recovery, 51,000 people took the Calgary Counselling Centre's annual depression screening survey in October — a fivefold increase from 2016 and a clear indicator of the stress that continues to manifest in this city. Sadly, if one event made Calgarians pay attention to the mental health challenges faced by many in this city, it was the death of George Gosbee.
The conversations that flowed following that tragedy thrust the once taboo subject into the spotlight.
As Brett Wilson recently wrote in this paper for the Herald's Christmas Fund campaign, let's make sure 2018 is a year where we move to action on mental health, rather than only speak of thoughts and prayers.
That would be the best gift of all.
Deborah Yedlin is a Calgary Herald columnist
You can read more of the news on source