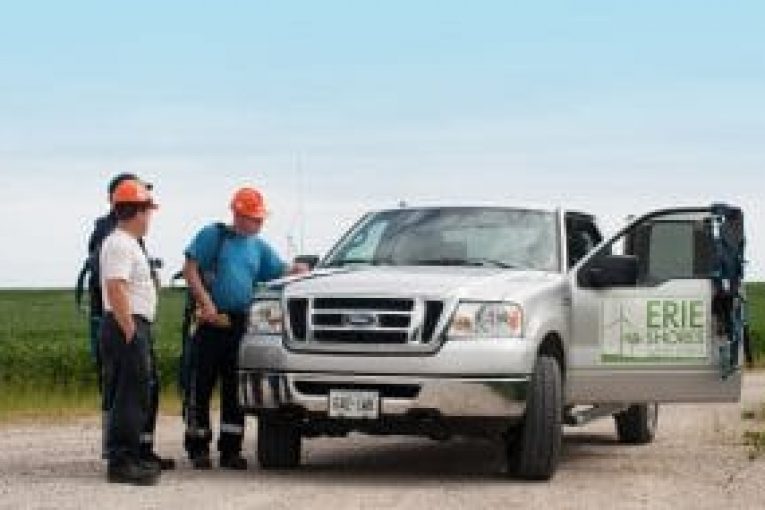 Today is a great opportunity to recognize those of you who have committed your career to the advancement of health and safety programs within your organization and your industry as a whole.
A special thank you to those who are working to keep wind power a safe way to generate clean, renewable electricity.
There are many challenges in this industry and I am continually impressed by the integrity of those I've had the pleasure of working with. It's those daily activities that take a health and safety program beyond a corporate process and make it an enduring work culture that highlight your skill and capabilities. I've had some instructors who were so good that I found myself thinking through how I was going to light the BBQ after a day of training. Keep up the good work! The best testament to your efforts is that nothing happens so stick with it even if it seems like you aren't making a big impact.
World Day for Safety and Health at Work 2017 Theme: Optimize the collection and use of Occupational Safety and Health (OSH) data
The UN has recognized the importance that data plays even in the world of health and safety.
I agree that by knowing more we can get better at reducing injuries and improving quality of life for the booming business of wind turbine operations and maintenance.
This year the Canadian Wind Energy Association (CanWEA) has partnered with the American Wind Energy Association (AWEA) in promoting their Safety Data Collection Program. This database is used to analyze and report on the state of health and safety in the wind industry so we can pin-point problem areas, acknowledge achievements and track our progress over the years. If you operate a wind farm in Canada and would like to know more about how to contribute or what CanWEA is doing with O&M please let me know.
So, if you have the pleasure of running into your health and safety rep at work today do us a favour and show them some appreciation. If you are that person let me just say…thanks!
You can read more of the news on source