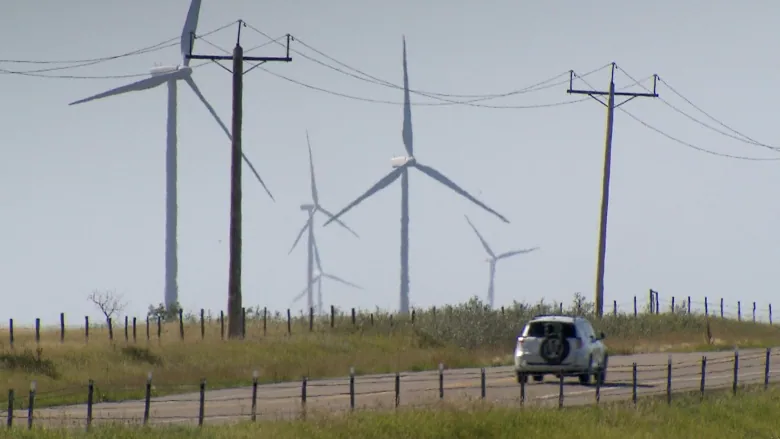 The demise of coal-fired electricity plants in Alberta has been well documented in recent years, but it's happening a lot quicker than some expected. The Alberta government's target to eliminate coal-powered electricity is expected to be achieved seven years ahead of its scheduled date of 2030.
What's happening without much fanfare, though, is the transition from coal to renewable energy sources and the pace of the change.
The Alberta Electric System Operator says of all the electricity generated in the province in 2020, 14 per cent came from renewable energy sources, such as wind, hydro and solar. The number for 2021 is expected in the next few months.
The province's total capacity of renewable energy sources is 23 per cent.
The Canada Energy Regulator (CER) says that number is likely to grow in the coming years, fuelled in part by more investment in renewable energy projects.
The CER predicts the total capacity of renewable energy sources in Alberta will reach 26 per cent by 2023. It expects the province to add "significant" solar capacity, or 1,200 megawatts, by the same year.
The provincial government's 
---
You can read more of the news on source