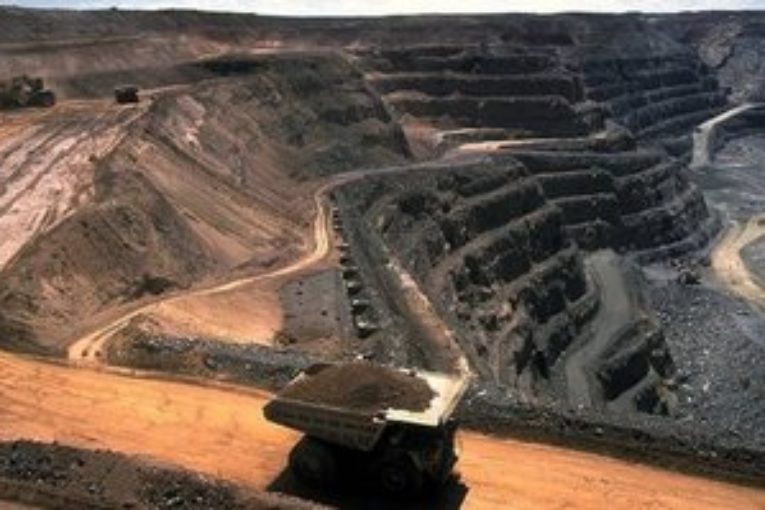 A global energy transition that's already underway would be good for B.C.'s mining industry.
The province, after all, is geologically blessed with an abundance of many of the raw materials needed for wind turbines, solar power and electric vehicles.
But the opportunity posed by decarbonization and the low–carbon economy is a boat that B.C. has already missed, according to one metals and mining analyst, because there is one thing missing in B.C.: licence to operate.
"Even if you get a permit, it doesn't really mean a permit anymore in Canada," said Marin Katusa of Katusa Research. "It's not that there's a shortage of minerals or projects. There's a shortage of skin in the game from the regulators. The most dangerous term right now in mining is called 'social licence.'"
A new EY report confirms "licence to operate" is the single biggest concern expressed by the mining industry in a survey released January 16. The 250 mining industry executives surveyed put licence to operate at the top of their list of concerns.
Thanks in part to social media, miners now have to consider not just formal regulations and immediate stakeholders, like First Nations, as part of the social-licence equation, but also pretty much anyone with a Twitter account and an opinion.
"Today we have the prevalence of social media, and a challenge can come from anywhere, and there's a lot more visibility," said Iain Thompson, EY's Canadian mining and metals advisory leader.
Although the EY study suggests the concern about licence is a global issue, not just a Canadian one, analysts say it's particularly fraught in B.C., thanks to environmental activism and unresolved native land claims and rights issues.
Environmental and social-licence issues have stalled, killed or delayed project after project in B.C. in recent years, including:
the halting of the $7.4 billion Trans Mountain pipeline expansion;
cancellation of the $36 billion Pacific NorthWest LNG project;
the death of the Northern Gateway pipeline project; and
a recent blockade of roads by Wet'suwet'en First Nation hereditary chiefs that has held up work on the $6.2 billion Coastal GasLink pipeline and resulted in 14 arrests.
On the mining side, one of the BC NDP government's first acts was to kill the Ajax copper mine proposal.
The New Prosperity copper project has been refused an environmental certificate twice by the federal government and is currently embroiled in a court battle.
The massive KSM copper-gold-silver-molybdenum project in northwest B.C., meanwhile, faces opposition from conservationists, fishermen, environmentalists and First Nations in B.C. and Alaska.
The opportunities that renewable energy and the low-carbon economy in general pose for mining and mineral exploration are significant. But they are opportunities that could be capitalized by jurisdictions that don't need to worry about social licence.
Electric vehicles (EVs) alone will require large amounts of copper, lithium, cobalt and other critical metals and minerals. The International Energy Agency projects there could be 125 million EVs on the road by 2030.
Because each EV contains roughly 183 pounds (0.08 tonnes) of copper, an additional 10 million tonnes of copper would be needed by 2030. That's over and above the roughly 20 million tonnes that is currently consumed annually.
Geologists and analysts agree there are sufficient reserves of copper in the world to meet the demand from EVs, and B.C. is one of the jurisdictions with good copper deposits.
But that doesn't mean all deposits are economically recoverable or that they can be developed in time to meet demand from timelines that Paris Agreement signatories have committed to.
It takes 10 to 20 years to take a mine from discovery to production. In B.C., there are several potential new copper mines that could become profitable producers, some of them concentrated in northwest B.C.'s "Golden Triangle."
But Katusa doesn't think the prospects for new copper mines in B.C. are very good.
"B.C. is an incredible place for mining, from a natural endowment [standpoint]," Katusa said. "But will we take our place that we should have? No, because of the existing social-licence fiasco."
Mickey Fulp, a geologist who publishes the Mercenary Geologist, agreed. He sees huge potential for copper.
"We're looking at a supply deficit," Fulp said. "We have little in the pipeline right now, so good copper projects, advanced exploration and development projects in stable geopolitical jurisdictions, the appetite for those are tremendous."
But he's no fan of B.C. as a place to develop a new mine.
"Not a fan of the Golden Triangle because of its remoteness, infrastructure and climate challenges," he said. "But it seems to be the only place you can permit a mine in B.C. You certainly can't do it in Kamloops anymore."
Investors who want in on the bonanza for minerals and metals from the low-carbon economy might want to place their bets on Russia, China, Iran, the Democratic Republic of Congo and even North Korea, which Katusa said has an abundance of the rare earth metals that are critical for things like magnets used in EVs and wind turbines.
"These countries who are producing the metals we need are also working at an advantage because they don't have the permitting and political tie-ups and costs that we have in the West," Katusa said. "No. 2, they're working on an FX [foreign exchange] advantage."
You can read more of the news on source