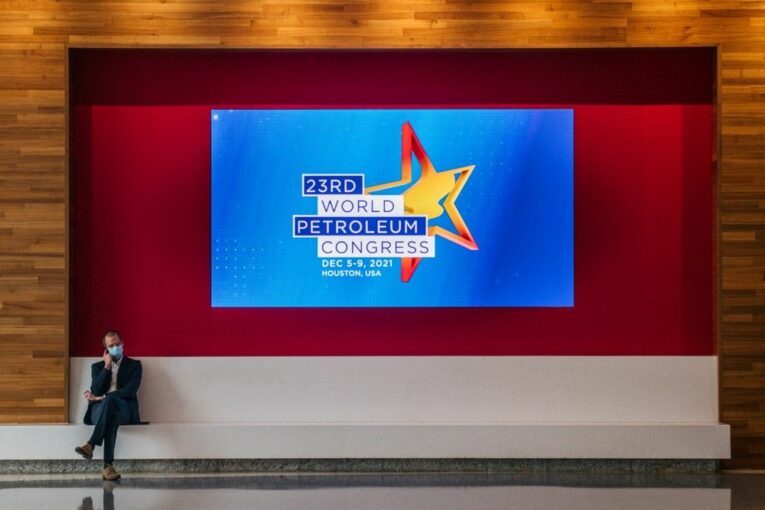 What's in a name? Plenty, when it comes to the global energy industry.
We apologize, but this video has failed to load.
Try refreshing your browser, or
tap here to see other videos from our team.
Varcoe: World Petroleum Council set to transition name 'to move with the times'
Back to video
When the World Petroleum Congress opens in Calgary in September, the 90-year-old group behind the event — the World Petroleum Council — expects to be on the cusp of adopting a new moniker.
"I can confirm the word 'petroleum' will no longer be part of the organization's name," Denis Painchaud, CEO of the 24th World Petroleum Congress, announced this week during an update on the upcoming industry summit.
That change could make this year's congress — a triennial event often described as the Olympics of the global oil and gas industry — the last official World Petroleum Congress before the name shifts.
For a massive conference that has adopted the theme "Energy Transition: The Path to Net Zero," for this year's gathering, it seems like a timely shift.
"The council will be changing its name at the request of its membership. But I think they also recognize that times are changing and they need to move with the times," Painchaud said in an interview.
"We will have an official unveiling as part of the opening ceremonies on Sept. 17 that will formally display the new name, brand and logo."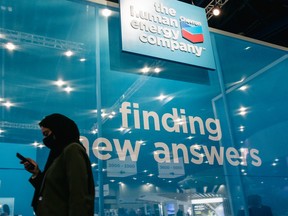 Dropping petroleum from the name of the global organization is historic, coming amid growing concerns surrounding climate change, the need for the industry to reduce its emissions — Canada's largest oilsands producers are working together to reach a net-zero goal by 2050 — and an increased focus by policy-makers on decarbonization.
Some producers around the world have already removed petroleum or oil from their corporate names, such as Qatar Petroleum shifting to Qatar Energy, Norway's Statoil becoming Equinor, and Woodside Petroleum becoming Woodside Energy Group.
Closer to home, the Canadian Association of Oilwell Drilling Contractors decided in 2021 to become the Canadian Association of Energy Contractors, reflecting the fact its members are expanding into areas such as hydrogen, helium and geothermal.
A new name for the World Petroleum Council (WPC) has not yet been chosen, although the rebranding process — such as adopting a new logo — and conversations about a new name are ongoing, council director-general Pierce Riemer said Thursday from London.
"It's a big decision," he said.
The Calgary congress is expected to attract more than 5,000 delegates from 100-plus countries, along with 800 media, 50-plus ministerial delegations and a contingent of high-powered government and corporate leaders — from supermajors to state-owned oil companies and OPEC.
The next event will be in Riyadh, Saudi Arabia, in 2026.
"When we do change the name of the council, then obviously the congress name will reflect that," Riemer added.
Canada is a good place to focus on technology and energy transition, given its innovation in areas such as carbon capture and storage, he said.
The WPC includes more than 60 member countries — each one has a national committee — that collectively represent more than 96 per cent of global oil and gas production and consumption, according to the group's website.
The upcoming conference, which runs from Sept. 17 to 21, will take place at the BMO Centre, with the opening ceremonies held at the Telus Convention Centre.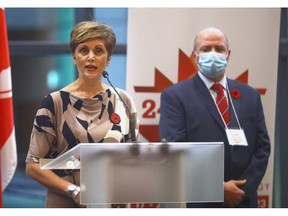 The event will feature a carbon technology expo, a social responsibility pavilion, as well as a comprehensive technical program, said Richard Masson, chair of the World Petroleum Council Canada.
There will be sessions exploring carbon capture and storage, hydrogen and methane reduction, energy security — a critical concern following Russia's invasion of Ukraine — and issues surrounding affordability and energy poverty.
As for the name change, Masson said the Canadian council favours the decision.
"There's going to be lots of need for oil and gas production in the world over the coming decades. We need to decarbonize that production process as much as we can. But we also need to focus on new forms," he said.
"And that's what this congress is about, trying to recognize we can't walk away from the system that's taken decades to build and then just hope everything is going to be OK."
Enserva CEO Gurpreet Lail understands the journey the council is undertaking after her Calgary-based organization rebranded last fall. Known for decades as the Petroleum Services Association of Canada, the group changed its name after a lengthy discussion with members.
Recommended from Editorial
Varcoe: Will Canada answer the call for LNG? 'It's a TBD,' says Enbridge head

Varcoe: Putting money where their mouth is, Imperial moves ahead on $720M renewable diesel project in Alberta

List of billion-dollar oilpatch 'survivors' grows as outlook stays strong
The switch at the World Petroleum Council takes place amid a broader global conversation about the entire industry.
"It doesn't bother me. It might bother some people, but it's just a sign of the times on where we're headed," said Lail.
"With that said, I think for us — the energy sector as a whole — we have a role to play. We need to bring our voice back into these conversations . . . petroleum should not be a bad word. Everybody still needs it."
Much has changed since the last time the World Petroleum Congress was held in Calgary in 2000 and the theme of this year's gathering is on the mark, said Jim Gray, veteran Canadian oilman and chair of the 16th World Petroleum Congress.
He noted the world is now consuming about 102 million barrels of oil per day. However, the focus on reaching net-zero emissions and embracing the energy transition underscores the changing dynamic in the world — and opportunities for those who lead the charge, he added.
"We have to be realistic about the future and move to a cleaner, less carbon-intensive energy regime. But it is a huge, huge issue," Gray said.
"The transition, think of it as a big river and we're just a little chip of wood on the river . . . We can't be a victim of this. We have to look at it as an opportunity."
Chris Varcoe is a Calgary Herald columnist.
You can read more of the news on source