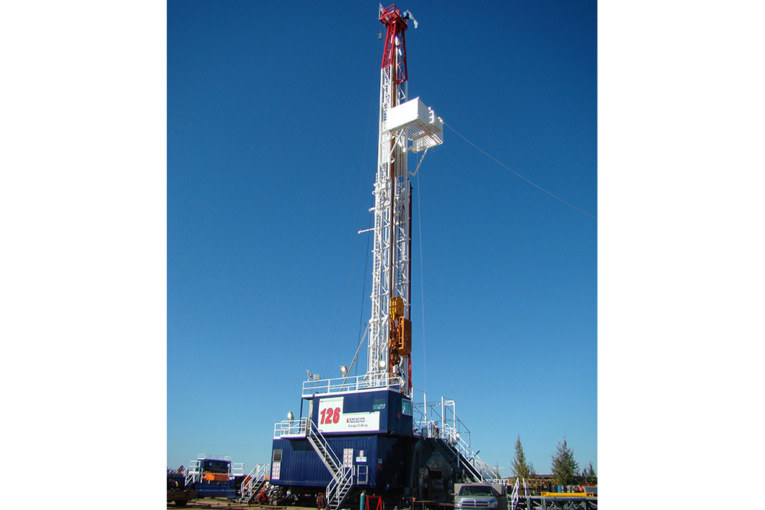 The president of Ensign Energy Services is feeling optimistic after winning a $947-million takeover battle for Trinidad Drilling earlier this week.
Yet, like much of the Canadian oilpatch, Bob Geddes is frustrated these days.
Frustrated with a hefty price discount for Canadian oil that has seen anxious customers ratchet down their 2019 drilling plans in recent weeks.
Frustrated with Ottawa's seeming indifference to the plight of the sector, prompting Geddes to walk out early during a speech by Prime Minister Justin Trudeau in Calgary last week.
Frustrated the predicament is so severe, the Notley government is considering cutting oil production in Alberta temporarily — an idea he supports, to be clear.
As Canada's oil and gas sector faces headwinds moving into 2019, the president of Ensign says its customers — the country's petroleum producers — are caught in a tricky spot.
"It's quite simple. The rug has been pulled out from underneath them," Geddes said in an interview.
"The first quarter defines the year and in the last three weeks, the (work) schedule has dropped by 25 per cent for the quarter, just like that."
A few weeks can be a long time in the sector.
Benchmark West Texas Intermediate crude prices have fallen from above US$75 a barrel in early October to close at US$50.93 on Friday.
The price for Western Canadian Select heavy crude hovered around US$21.80, about $29-a-barrel below benchmark U.S. prices, according to Net Energy.
Earlier this week, investment firm Peters & Co. issued a report saying the decline in oil prices and wider differentials will crimp cash flow levels for the domestic producers it covers by 30 per cent in 2019.
In turn, drilling activity will fall by 16 per cent.
Geddes said a month ago customers were busy booking rigs for the winter drilling season; today, some are scaling back, while others are cancelling their programs.
"I always say follow the money," he said. "When our clients aren't making any cash flow, they are not spending anything. It's that simple."
Some producers have voluntarily curbed their output.
In the Alberta government's second-quarter fiscal update issued Friday, the province predicts total bitumen production will fall by about three per cent next year over initial budget projections.
The province expects the oil-price differential for this fiscal year to average US$29.25 a barrel, $6.90 wider than originally forecast.
What can be done to remedy the problem at hand?
Geddes and many oilpatch CEOs believe the short-term solution is for the NDP government to use its powers and impose a mandatory production cut to fix a glutted market that lacks sufficient pipeline capacity.
Several months ago, the idea of oilpatch brass asking for government intervention would have been laughable.
Today, it has currency, although it also has opposition.
Integrated producers with refining operations are benefiting from lower feedstock costs and oppose government intervention.
"Any mandatory curtailment would not be the right answer," Imperial CEO Rich Kruger said in a recent interview.
"The current situation, no question, it's difficult, but, in fact, it is indicative of the market working. High-cost production is at risk and it is being curtailed."
Geddes and other oilpatch executives who favour the idea believe a mandated cut is necessary, both for the health of the industry and for provincial coffers.
"Curtailment is the answer in the short term, for sure. The bigger answer is a pipeline," Geddes said.
"Some people think, 'Oh, my gosh, it (curtailment) will kill the winter drilling season.' I go, 'You know what, nothing will save the winter drilling season.' Our clients have no cash …
"But 80 per cent of the producers really understand that, hey, we haven't got any money to spend on drilling. We have to fix the supply-demand problem first."
The premier has said the government is looking at all options. An announcement on the issue will take place Sunday, and it's likely some type of production cut is coming.
Economic Development Minister Deron Bilous noted Friday curtailment has been brought up by a number of energy companies, although the sector remains split.
"I can tell you that talking to a Suncor or Husky is very different than talking to some of your petroleum services companies, your small and mid-sized companies," he told Postmedia.
"Now, are we open to it? Yes."
There's little doubt jobs and investment now hang in the balance.
Dale Dusterhoft, CEO of Trican Well Service, said the oilfield service company recently laid off about 70 people due to the differential, while roughly another 70 positions will be eliminated next week.
If there is no change in the discount and commodity prices, he expects more budget cuts from producers for 2019.
"We are all free-market people, none of us like this," he said Friday. "But we also know this is a government-created problem and there isn't a market solution that will get us out of it.
"So we are going to need a government-regulated solution."
Paramount Resources CEO Jim Riddell also favours curtailment, as long as any reduction is applied across the sector and allows producers to remove their least-economic barrels from the market.
"At the end of the day, we are all going to be better off, so shouldn't we all take the same pain to get there?" he said in an interview.
Like many producers, Paramount is uncertain what its capital program will be next year. If there is no mandated cut and the differential doesn't shrink, Riddell believes industry activity will drop off significantly.
"We could see our ultimate 2019 program be 80 per cent lower than what we envisioned nine months ago," he said.
For Geddes, government intervention is necessary.
The free market isn't working. Government action is needed.
"Sometimes governments have a role — and they do have a role right now to curtail," he concluded.
Chris Varcoe is a Calgary Herald columnist.
You can read more of the news on source