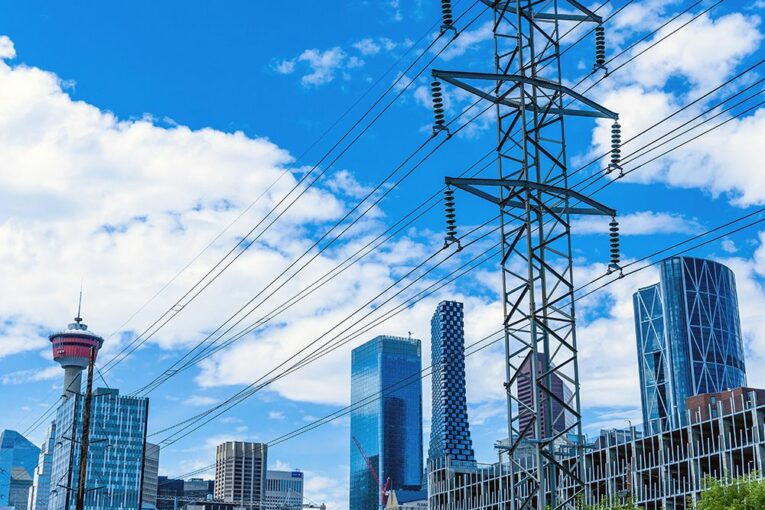 Provincial consumers are feeling the heat as electricity prices have skyrocketed this summer, with daily average wholesale power prices shattering records last week, after setting a monthly high in August.
We apologize, but this video has failed to load.
Try refreshing your browser, or
tap here to see other videos from our team.
Varcoe: Record-smashing Alberta power prices pack a jolt in September
Back to video
Alberta Power Pool prices averaged an eye-watering $761 per megawatt-hour (MWh) on Wednesday — breaking the all-time daily average record set in late 2021 — after topping $500 the two previous days.
Prices cooled off through the rest of the week, but still averaged $260 per MWh on Sunday. And it's more than just a one-week blip buzzing through the sector.
The surge comes on the heels of electricity prices averaging $258 per MWh last month, more than 200 per cent higher than levels reported a year earlier, according to the Alberta Electric System Operator (AESO), which manages the provincial grid.
"It's a combination of factors (at play), as these things often are," said AESO manager of market analytics Steven Everett.
"We don't expect these prices to last; whether it's a week or a month is tougher to say. But we have seen periods of higher prices in the past and it's the market working. The high prices send a signal to supply to come on, and to load to come off, which starts rebalancing things."
With the economy growing this year, electricity demand in Alberta has been robust, increasing by more than four per cent from a year earlier, AESO estimates. Oilsands production has reached record levels this year, while other key sectors are also expanding.
Recommended from Editorial
Market markups biggest factor in sky high power prices: U of C report

Varcoe: Think energy costs are high? They're likely headed in one direction — up

Electricity customers warned of price hikes as power market heats up
Everett noted electricity generating plants often undertake routine maintenance work at this time of year to prepare for winter, while the province has seen less supply come from wind and solar recently. (Calgary-owned utility Enmax Corp. said it performed some unscheduled maintenance at the Shepard Energy Centre last week.) 
As well, there's been less power available to import into the province.
"There's been significant maintenance … on the tie line, so the amount of energy or electricity that can come into Alberta from other jurisdictions, like B.C. and Montana, through those interties has been limited," said Jason Politylo, vice-president of Alberta portfolio management for TransAlta Corp., the province's largest generator.
"You've had four or five fundamental elements overlapping that are resulting in stronger prices."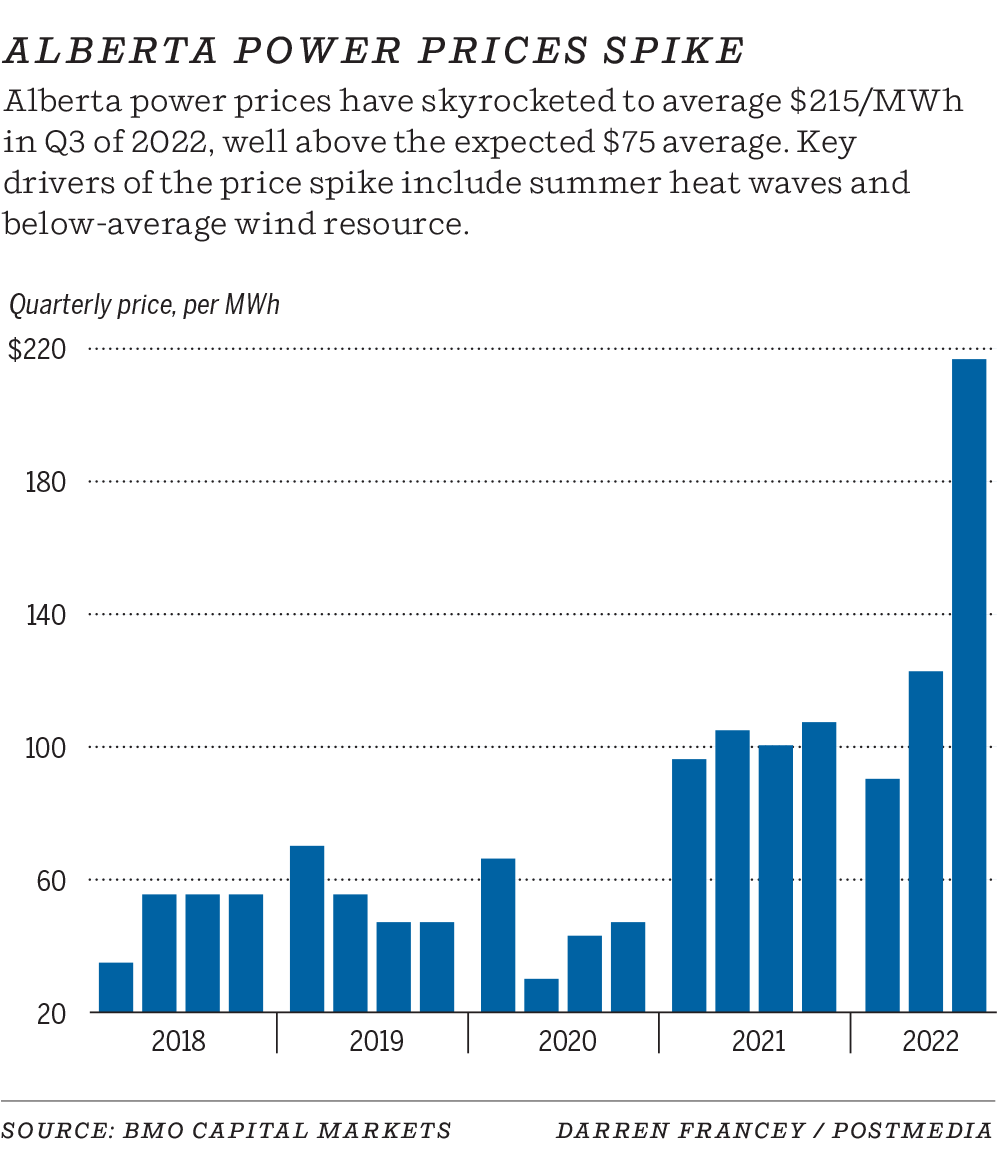 As well, warm weather this summer has seen air conditioners kick into overdrive.
The summer heat wave — it reportedly was the second-hottest August on record in Calgary — and above-average temperatures in September have increased demand, noted Capital Power CEO Brian Vaasjo.
"When you have significant heat like that, you tend to not have any — or much, much lower — wind generation, which obviously has significant upward pressure on prices," Vaasjo said in an interview.
Another factor at play is the impact of natural gas prices, which have increased around the world this year following Russia's invasion of Ukraine, leading to growing LNG exports from the United States to Europe.
With Alberta switching from coal-fired power generation to natural gas, the province's electricity prices are more closely connected to gas markets than in past years.
Alberta AECO natural gas prices, after a strong start to the year, were deeply disconnected from rates in the U.S. in August and are still well below benchmark prices south of the border.
The key question is when will Alberta prices moderate?
Prices have averaged $141 per MWh so far in 2022, putting it on a pace for the highest annual prices seen since deregulation. (In 2000, prices averaged $133 per MWh, according to the AESO.)
With demand in the fall season typically dipping, prices will likely cool off slightly in the coming months and average $128 per MWh throughout the entire year, said Duane Reid-Carlson, CEO of Calgary-based electricity consultancy EDC Associates.
"We are very nearly going to push that record," he said. "There is some light at the end of the tunnel. The next three years show declining trends in prices."
EDC forecasts prices next year will drop to $95 per MWh, and then decrease to about $82 in 2024 as more generation comes on line.
Several larger renewable facilities are in the works — including TransAlta's 130-megawatt Garden Plain Wind Project that's starting up later this year — while Suncor Energy's cogeneration project and Kineticor's gas-fired Cascade development are expected to begin operating sometime next year.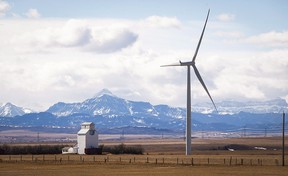 "It's higher prices for now but we should see some softening — not a lot of softening — for next year," said Vaasjo.
Business and residential consumers, who have seen utility bills climb this year, will be watching rates closely this fall.
In September, the regulated rate option price on electricity for Enmax customers sat at 15.7 cents per kilowatt-hour (accounting for energy charges only, not billing and delivery costs), up from 10.5 cents seen during the same period in 2021.
Calgary Chamber of Commerce CEO Deborah Yedlin said higher power prices are another additional cost that businesses are grappling with today, along with rising inflation.
"It's just one more pebble on this pile," Yedlin said. "It's more expensive to turn on the lights today than it has been for a long time and that's going to cause challenges."
On Friday, NDP Leader Rachel Notley called on the provincial government to adopt an emergency cap on power prices for consumers this winter.
The UCP government has pledged to provide six $50-a-month power rebates to eligible homes, farms and small businesses, to be applied directly to electricity bills through December.
Consumers also have access to competitive retail contracts to lock in price certainty for the future, provincial officials noted.
Lower prices are expected in coming years as more supply arrives in Alberta. In the short run, however, 2022 has become the year of pricey power in the province.
Chris Varcoe is a Calgary Herald columnist.
You can read more of the news on source