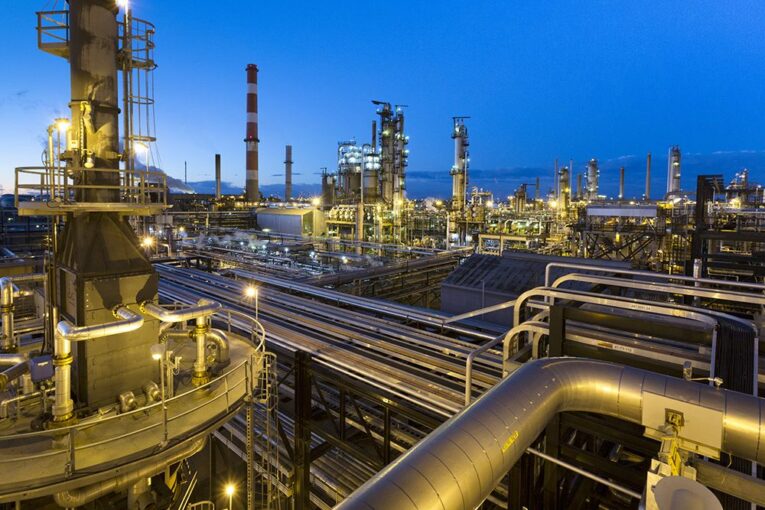 Like Rocky Balboa working a speed bag, some federal politicians and environmentalists have been pummelling oilsands producers, demanding companies use their soaring profits to invest in major emissions-reducing projects.
We apologize, but this video has failed to load.
Try refreshing your browser, or
tap here to see other videos from our team.
Varcoe: Putting money where their mouth is — Imperial moves ahead on $720M renewable diesel project in Alberta
Back to video
On Thursday, Imperial Oil did just that.
The integrated petroleum producer gave the official green light to a $720-million project to build a renewable diesel facility — the largest in Canada — at Imperial's Strathcona refinery near Edmonton.
It marks a significant capital commitment on a new decarbonization initiative.
While it's not directly part of a $24-billion plan by oilsands producers to slash their emissions by 2030 — including $16.5 billion for a carbon capture, utilization and storage (CCUS) network in Alberta — it is a tangible sign of the massive investment needed to curb emissions from the sector.
And a lot more is coming.
"This provides a demonstration of an idea that's ready to go, that has good solid economics on it, and the technology is ready and available — and the customer base is there," Jon Wetmor, Imperial's vice-president of downstream operations, said in an interview.
"Bigger projects with more complex issues, including carbon capture, are going to take more time and they require more fiscal support . . . This one is ready to go today."
First proposed by Imperial in mid-2021, the development was awaiting a final investment decision while the Calgary-based company completed project design, reached commercial deals and continued other preparatory work.
Initial construction has now begun. Once it's completed in 2025, the unit will be capable of producing about 20,000 barrels per day.
Imperial expects the project will create 600 direct jobs during construction.
The project will use vegetable oils — including canola, safflower, sunflower and soy — and "blue hydrogen" that's produced from natural gas (combined with CCUS technology) to produce renewable diesel.
Low-carbon hydrogen will come from a nearby $1.6-billion facility being built by Air Products. Imperial estimates its project will lower emissions in Canada's transportation sector by about three million tonnes annually.
"It's hugely important," federal Natural Resources Minister Jonathan Wilkinson said in an interview.
"This is a big step forward, in terms of capital deployment in areas that are focused very much on emissions reduction."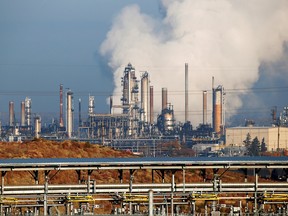 The Canadian downstream sector is facing new federal clean fuel regulations this year that are designed to lower the carbon intensity of gasoline and diesel sold in Canada.
Other companies are also eyeing renewable diesel projects, including a proposed development near Regina involving Federated Co-operative, while Tidewater Renewables has a project at its Prince George refinery in British Columbia.
Last May, Calgary-based Parkland Corp. announced it's developing a $600-million plan that includes building a renewable diesel complex at its refinery in Burnaby, B.C., and a final investment decision is expected this year.
Industry analysts expect other projects will proceed because it's cheaper for companies with integrated refining assets to build such facilities than purchase offset credits to meet new federal requirements.
"It does make an awful lot of sense, given the regulations they're facing," said Susan Bell, a refining expert with S&P Global Commodity Insights in Calgary.
"We should expect more."
Imperial is one of the players currently importing renewable diesel into Canada. The company, which is majority owned by ExxonMobil Corp., said renewable diesel can lower total life-cycle carbon emissions by 70 to 80 per cent compared to conventional diesel.
Canada's oil and gas sector has faced mounting pressure from federal politicians and environmentalists to open its pocketbooks for new projects to cut their emissions and help Canada meet its climate targets.
Among the fiercest critics has been federal Environment Minister Steven Guilbeault, who has repeatedly jabbed the sector to start investing into significant decarbonization initiatives, such as CCUS, while pointing at the industry's surging profits.
Recommended from Editorial
Imperial Oil greenlights $720 million to build largest renewable diesel plant in Canada

Varcoe: Alberta premier open to incentives for carbon capture
Jan Gorski of the Pembina Institute said Thursday's announcement indicates companies like Imperial are preparing their business model "to thrive in a low-carbon world and they're starting to diversify."
However, he said the sector should earmark more money for other initiatives, such as lowering methane emissions. Recent changes to the province's Technology Innovation and Emissions Reduction (TIER) program should provide enough incentive for CCUS projects to proceed.
"We're still looking for those investments that actually reduce the emissions from the oil and gas that they produce," Gorski added.
Wilkinson said he doesn't believe oilsands operators are dragging their feet.
"The companies aren't looking for a free ride here. They know they're going to be needing to deploy their own capital," he said.
"They want to move forward. But it has to work from an economic perspective."
These are major, long-term investments with uncertain economics, taking place against a landscape of evolving government policies.
Companies also need to complete complex engineering work, consult with communities and move through the regulatory process, said Richard Masson, an executive fellow at the University of Calgary's School of Public Policy.
"It all takes time," he said.
Yet, the sector is progressing projects and spending more time and money on decarbonization plans, added Masson, who is also chair of the World Petroleum Council of Canada.
At the upcoming World Petroleum Congress to be held in Calgary in mid-September, the theme is focused on the energy transition and the path to net zero.
"I don't think there's any real debate in the industry that we're all going in this direction," said Masson.
"The question now becomes, how fast can we go?"
Chris Varcoe is a Calgary Herald columnist.
You can read more of the news on source