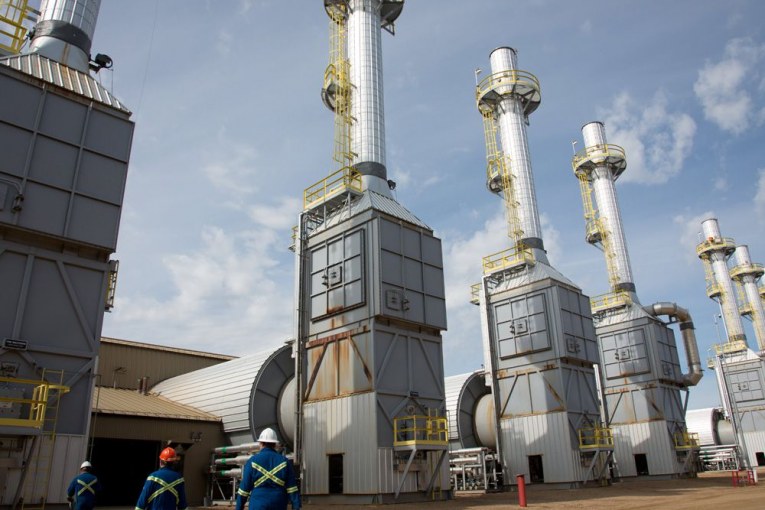 Despite job losses and red ink, tepid commodity prices and continuing consolidation, Canadian oilsands companies are shifting gears.
They're turning some production back on.
And some companies expect to add output in 2021 that was throttled back when oil prices collapsed.
Three of the country's biggest producers — Cenovus Energy, Husky Energy and Suncor Energy — released third-quarter financial results Thursday with losses, but they also increased oil output or are eyeing higher volumes in the new year.
It's a change in direction after western Canadian oil production plunged by almost one million barrels per day by mid-May following an oil-price war between OPEC and Russia, and eroding demand caused by the COVID-19 pandemic.
"It is important in the very sense that Western Canada is recovering," said Kevin Birn of energy consultancy IHS Markit.
"There are very few places in the world that have the ability to recover in this manner, this quickly, from this degree of a shock."
At Cenovus, which unveiled the
$3.8-billion acquisition of Husky Energy
on Sunday, overall production in the third quarter averaged 472,000 barrels of oil (boe) per day. It was a five per cent jump from a year earlier and up slightly from the spring.
The Calgary-based company, which posted a net loss of $194 million in the quarter, managed to increase oilsands production and sales due to higher oil prices and by acquiring curtailment credits from other Alberta producers.
"Right now, there's probably about 300,000 barrels per day of production still off in the province," Cenovus CEO Alex Pourbaix said in an interview.
"You're going to see our peers — and us — we have already been bringing some barrels back. And as long as it's economic to do so, I think you will continue to see people doing that."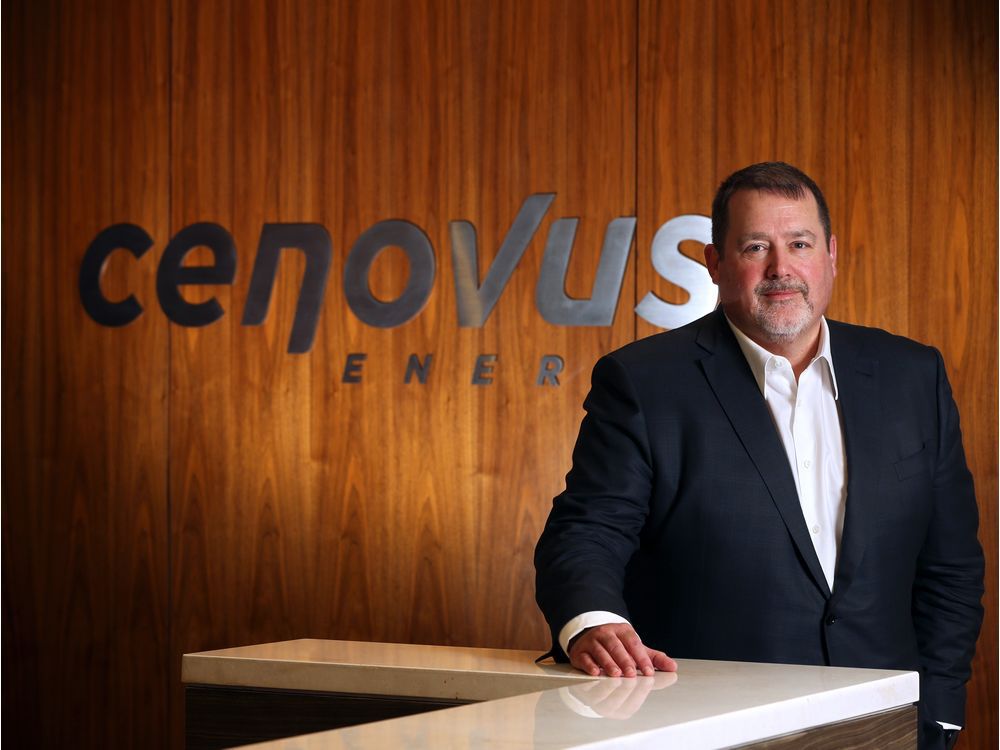 Last week, the Kenney government announced it will stop setting monthly production quotas as of December, although the province did extend its authority to do so until the end of next year.
There is now spare pipeline capacity out of Alberta as overall production has fallen since the spring oil-price crash.
Alberta oil output was 3.1 million barrels per day (bpd) in August, well below the 3.81 million bpd quota set by the government. Oil inventory levels are also falling.
In turn, the price discount facing Western Canadian Select heavy oil sat at just under $10 a barrel on Thursday.
The government doesn't expect output to exceed available pipeline space until the middle of next year, at the earliest. Enbridge and TC Energy have
added incremental pipeline capacity recently
, while the Line 3 project in the United States is expected to be in service sometime next year.
Husky, which announced Thursday a $7-billion net loss for the quarter driven by a non-cash impairment charge of $6.7 billion, also reported rising production.
During the July-to-September period, it produced an average of 258,000 boe per day, an increase of almost five per cent from the second quarter, as it turned up output at its Lloydminster thermal projects and at the Sunrise development.
At Suncor Energy, the integrated petroleum producer announced a $12-million net loss in the quarter. Production fell to 616,200 barrels of oil equivalent (boe) per day, down 19 per cent from a year earlier.
It conducted maintenance work in the third quarter, and a fire in August at its oilsands base plant temporarily affected output.
However, almost all maintenance was completed in the third quarter, including repairs to the base plant, which will allow all of its assets to return to normal operating levels by early next month, the company said.
Suncor and its partner have also begun to restart a second production train at its Fort Hills oilsands mine, which was idled earlier this year.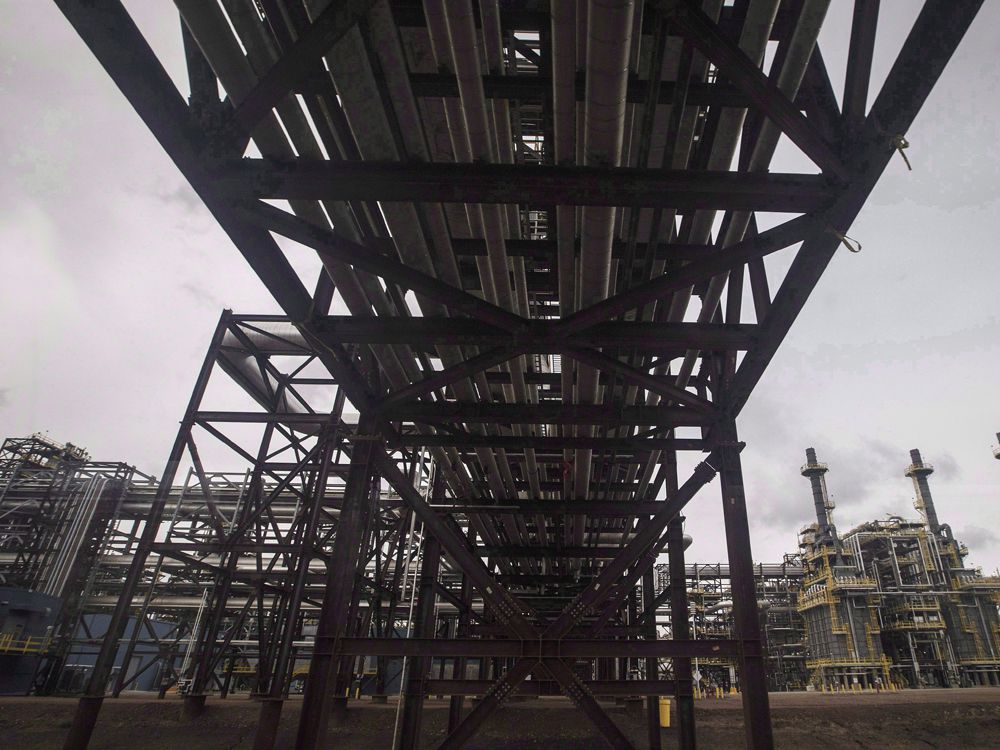 If oil prices hover around US$35 a barrel, Suncor's capital spending next year will remain around current levels of $3.8 billion, but it would increase by 10 to 15 per cent if crude moved into the low $40-a-barrel range, said CEO Mark Little.
He expects a 10 per cent bump in Suncor's production next year.
Suncor was one of several integrated producers to oppose the curtailment program, along with Husky and Imperial Oil, and Little welcomed the province's latest decision.
"While the mandatory production curtailment regulation may be in place until December 2021, the indication is the government does not plan to resume production limits," Little said on an analysts' call.
"This is a very positive signal for us and we're really looking to this being a fully unencumbered market."
The industry still hasn't fully recovered from this year's oil-price drop and there are still danger signs ahead.
Benchmark U.S. oil prices fell Thursday to the lowest point since late May, closing at US$36.11 a barrel, with escalating fears that a second wave of the pandemic could undercut energy demand.
Earlier this month, Suncor said it will
eliminate up to 15 per cent of its workforce
within the next 18 months. Cenovus said following the Husky acquisition that
up to one-quarter of its combined workforce could be cut
.
Analyst Phil Skolnick of Eight Capital said changes in curtailment policy will not open the floodgates on capital spending.
However, it does give oilsands companies the ability to boost output to their existing capacity levels. It's also something most shale producers can't do as their production falls because of dwindling investment and high decline rates.
Birn said Canadian oilsands production could be higher exiting this year than at the start of 2020.
Higher production is a move in the right direction for an embattled Canadian industry. It should eventually mean higher revenues for producers and royalties for the province.
"It's significant that we are seeing companies start to bring on, and planning to bring on, more production," said Ben Brunnen, vice-president of the Canadian Association of Petroleum Producers.
"It's indicative that they're seeing demand for their products return and, over time, it will be definitely back to levels pre-COVID. It's just a matter of when."
Chris Varcoe is a Calgary Herald columnist.
You can read more of the news on source