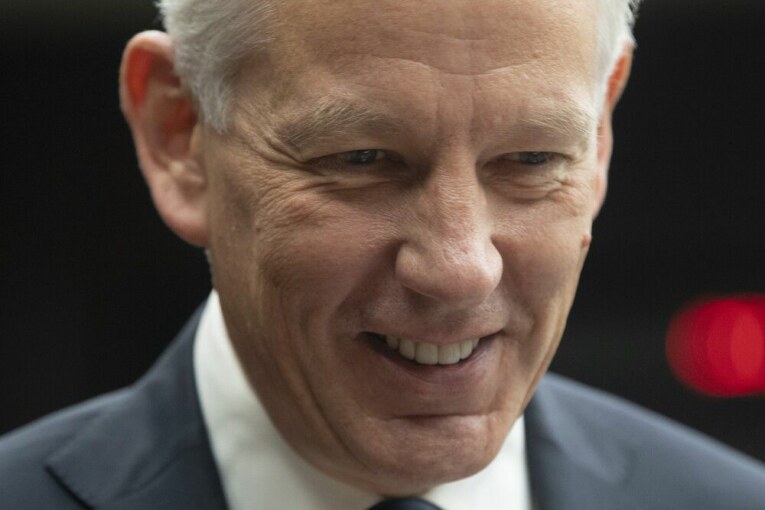 Dominic Barton, Canada's outgoing ambassador to China, will join Rio Tinto Ltd.'s board of directors in April and assume the chairmanship in May of next year, as the giant mining company aims to rebuilds its environmental credentials and smooth ties with China.
Rio declined to make Barton available for an interview, but in a press release, he emphasized he would focus on helping Rio navigate the energy transition, as it has committed to reducing its emissions to net-zero by 2050.
"I look forward to working … to implement a strategy that puts decarbonization at the heart of the business," he said in the press release.
Born in Uganda and raised in Canada, Barton spent nearly a decade as managing director of the consulting firm McKinsey & Co, including stints in China, and also previously held the chairmanship of Vancouver-based Teck Resources Ltd., a diversified mining company like Rio, though far smaller.
China remains a key market for Rio, accounting for 58 per cent of its US$44.6 billion in revenue in 2020, though it does not operate any mines in the country.
I look forward to working … to implement a strategy that puts decarbonization at the heart of the business

Dominic Barton
In October, the company announced it would spend US$7.5 billion in order to cut emissions by 15 per cent from its 2018 baseline level by 2025, and raised its previous 2030 emissions reduction target from 30 per cent to 50 per cent.
Rio is also still grappling with reputational fallout from a decision in May 2020 to blow up two rock shelters in Australia's Pilbara region connected to thousands of years of Indigenous history.
Known as Juukan Gorge, the rock shelters connect to caves believed to be 46,000 years old, where thousands of artifacts, including a 4,000-year old belt made of human hair have been discovered. Public outcry forced a reshuffling of senior leadership at Rio Tinto, including the resignation of its chief executive and its chairman, Simon Thompson, whom Barton replaces.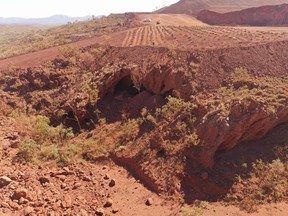 Rio also faces risks amid high diplomatic tensions between Australia and China. More than 50 per cent of its assets are located in Australia, where it was founded, and most of its products are sold into China, or affected by supply and demand pressures emanating from that country.
In recent years, China has imposed tariffs on Australian products such as barley, beef, coal and seafood — though not iron ore, which accounts for 66 per cent of Rio's revenue.
Managing diplomatic tensions with China was seen as a key role for Barton as Canada's ambassador to the country, a role he took on in September 2019.
Nine months earlier, in December 2018, Canada had detained Huawei chief financial officer Meng Wangzhou on an extradition warrant issued by the U.S. related to alleged efforts to skirt Iran sanctions, and in an apparent act of retaliation, China detained Canadian citizens Michael Spavor and Michael Kovrig on espionage charges.
The 'two Michaels' were released in September after three years in captivity, and Barton announced he would leave his role as ambassador earlier this month. He has not commented on ongoing tensions between China and Canada, including whether to allow Huawei to help develop Canada's next generation internet, known as 5G.
But he is seen as a proponent of engaging with China.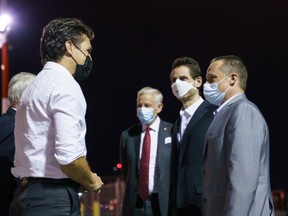 "One area I feel very, very strongly about is we have to increase our capacity and understanding of the region, on China in particular, but also the region, how it works, because of the big shift that's gone on and to deal with, again, with the both the good and the bad," he told the Toronto Star earlier this month in his first interview in years.
He called the decision to step down from the role as personal, telling the Star that he never aspired to be a diplomat.
Meanwhile, Teck Resources, where Barton served as chairman for 11 months between 2018 and 2019, has been a beneficiary of tensions between Australia and China.
In November 2020, shortly after Barton was appointed ambassador and departed Teck, the company announced its sales of steelmaking coal to China had increased, as it filled in a supply gap created when Chinese authorities suspended coal imports from Australia.
During Barton's tenure, Teck also faced backlash for polluting the Upper Fording River, in the Canadian Rockies, with selenium and calcite, both of which are harmful to fish, from its metallurgical coal mines between 2012 and 2019. In April, long after Barton departed, the British Columbia provincial court ordered the company to pay $60 million, the largest penalty ever assessed for violations of the Fisheries Act.
Rio, meanwhile, is far larger than Teck with US$100 billion in market capitalization compared to US$14 billion, producing iron ore, aluminum copper and other minerals with operations on nearly every continent.
In Canada, it has aluminum operations in both Quebec and British Columbia, as well as interests in iron ore operations and other minerals. In Quebec, it is working on developing the world's first carbon free aluminum, though it remains years away from commercial production.
Financial Post
• Email: [email protected] | Twitter: GabeFriedz
You can read more of the news on source