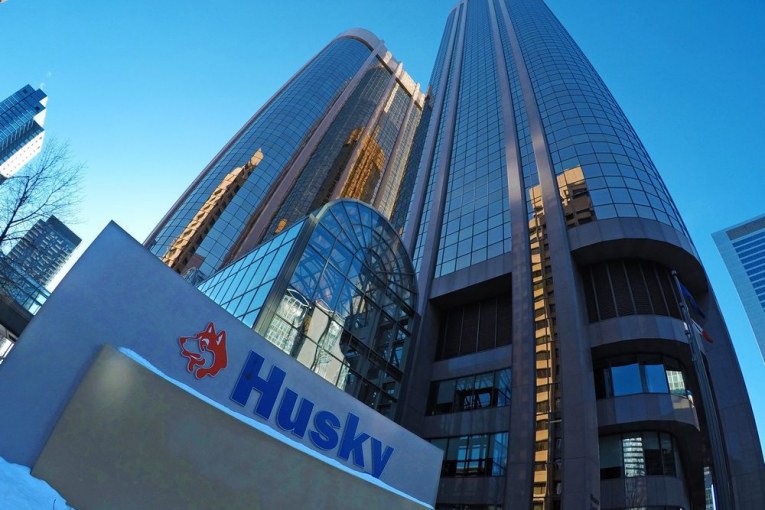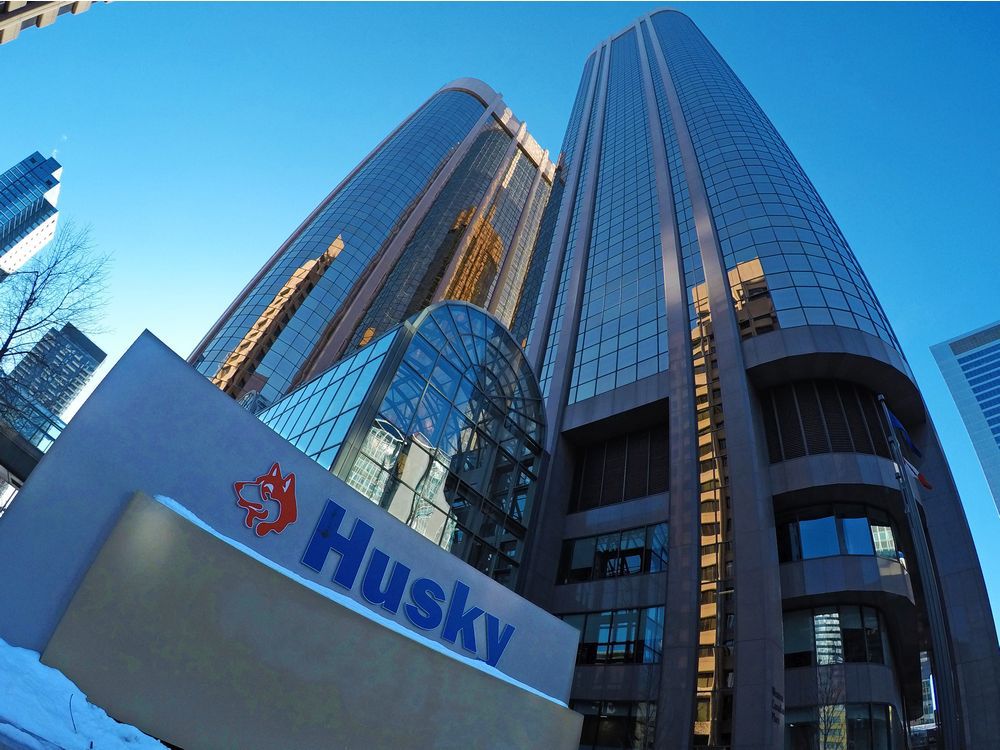 Calgarians can be forgiven for feeling bulldozed by the problems rolling through the oilpatch today, as the city faces double-digit unemployment and the prospect of layoffs stemming from Cenovus Energy's takeover of Husky Energy.
Not all of these job losses will land at the two Calgary-based head offices, but most will.
Duplicate roles within the two companies — Husky and Cenovus have a combined workforce of 8,600 people — will be eliminated as
cuts of up to 25 per cent are expected
, potentially affecting as many as 2,150 jobs.
It follows
recent layoffs at TC Energy and Suncor Energy
, although the operator of the Petro-Canada retail chain confirmed Monday it will move an
unspecified number of positions to Calgary
from its downstream offices in Ontario.
Simply put, Calgary is facing more employment upheaval as the oil and gas sector goes through another gut-wrenching transition.
For job-seekers like Tyler Crooks, who lost his oilpatch position in March as the COVID-19 pandemic struck, it's a tough market to find work in, even harder than when he was laid off in 2018.
Like many Calgarians, he's wondering whether it's time to move out of the industry.
"I was never too concerned about finding good opportunities at that time. But this time around it's obviously quite different," said Crooks, who studied education and kinesiology at university but has worked in the industry for 16 years, mainly in oil and gas sales.
"It takes some time to really figure out what the right next move is. To some degree, it would be a shame to get out of the industry. But at the same time, you have to be honest about what the future looks like . . . I am definitely looking at opportunities outside the industry."
He isn't the only one.
Calgarian Jenny Chan, who has worked in the oil and gas sector for nearly three decades in accounting roles, was laid off in June from a junior petroleum producer that fell on hard times.
She found it difficult to find similar roles and decided to look for work outside of the industry.
"I just don't think it's ever going to go back to the way it was before," Chan said.
"We can either sit here and keep waiting and hoping for that oil and gas job to come — and in the meantime, we'll continue to be unemployed — or we pivot and start to diversify."
Next week, Chan starts a new position working in the seniors-care sector.
Many Albertans are anxiously facing the same question Chan and Crooks have grappled with: How do they find stable employment in a province and sector that faces a long road back to economic recovery?
With a drop in global oil prices and the fallout of the pandemic, the jobless rate in Alberta sat at 11.7 per cent in September.
The Conference Board of Canada projects Calgary's unemployment rate will fall to 10.4 per cent next year, slowly easing to 8.6 per cent in 2024.
Yet, that is still higher than it was entering the pandemic.
The pressure for energy companies to consolidate isn't going away, either.
"This is a global phenomenon. This is happening everywhere around the world," Doug Schweitzer, Alberta's minister of jobs, economy and innovation, told reporters Tuesday.
"Companies are having to reposition themselves, find efficiencies so they can survive in a very difficult time."
We can't underestimate the turmoil this is causing, and governments at all levels — hello, Ottawa — shouldn't either.
In September, the oil and gas sector provided a paycheque to more than 160,000 workers across the country. That's down 14 per cent — or nearly 26,000 jobs lost — over the past year, reports the PetroLMI Division of Energy Safety Canada.
"A lot of the service sector jobs have been impacted, certainly since February," PetroLMI vice-president Carol Howes said Tuesday.
"Now we will see a lot of the impact on those other (corporate) roles . . . that will be certainly under scrutiny in terms of a merger."
At Precision Drilling Corp., CEO Kevin Neveu said the company has reduced the staff at its corporate offices to about 450 from 1,000 earlier this year, with job losses spread across North America. About half of those positions were eliminated in Canada.
Precision also employed about 2,000 fewer workers in the field between February and October as customers reduced spending levels.
"If the rig stops working, they stop working," Neveu said in an interview last week.
"This is probably the toughest year on record for the Canadian oilfield services sector."
These trends leave workers in a precarious spot.
Jackie Rafter, president of career-counselling service Higher Landing in Calgary, said many Albertans will need to be retrained during this transition.
Some people will remain unemployed or underemployed, while others will leave the province to find work.
"There is still a lot of denial happening . . . The reality is there is going to be a lot of people who have to pivot, whether they like it or not. And the other thing that is happening is there's a big brain drain coming," she said.
"We are already seeing it."
For many people, moving isn't an option. Some will need retraining. Others will need supports as they look for work within the industry.
Schweitzer said the province will be making announcements in the coming months on retraining opportunities. These moves can't happen soon enough.
Right now, there are fewer jobs in the oilpatch than at the start of the year. These positions may come back when oil demand rebounds and prices rise — or return in a different form — but there are no guarantees.
The only certainty is that far too many Calgarians will be facing a tough period looking for work in the winter months ahead.
Chris Varcoe is a Calgary Herald columnist.
You can read more of the news on source