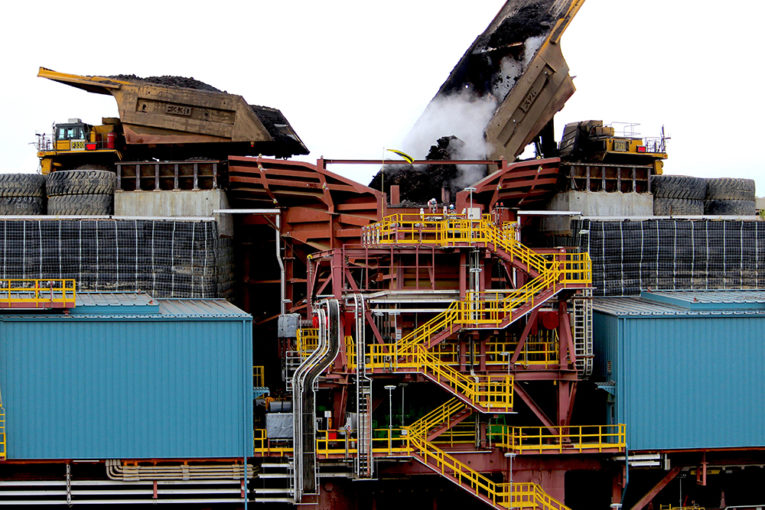 Who doesn't like a little instant gratification?
Put your money in slot machine, pull the handle and win. Pull up outside the mall on Saturday and find a prime parking spot.
The Canadian energy sector certainly saw a quick payoff Monday from the Notley government's weekend announcement that it will temporarily curtail oil production in Alberta next year.
The news lit a fire under energy stocks and fuelled a big gain in the price of Western Canadian Select (WCS) heavy crude, which shot up $8.02 to close at US$29.95 a barrel.
There was a collective sigh of relief from many investors and companies following the recent carnage caused by a massive discount on Canadian oil. The energy index on Toronto closed up 3.9 per cent on the day.
Taking it all in, the CEOs of Cenovus Energy and Athabasca Oil — two companies that had called on the government to take action — were pleased with the initial response.
"I think that's just a testament to how broken the market was," said Athabasca Oil CEO Rob Broen, whose company's share price surged 13 per cent on Monday.
"For me, this was not about driving any type of share-price outcome," added Cenovus CEO Alex Pourbaix, who saw his stock climb 12 per cent.
"This was really becoming an issue of survival of the upstream sector in the province."
There's little doubt a lot was riding on the government's curtailment decision, including future capital investment and jobs in the energy sector.
Cenovus, along with companies such as Canadian Natural Resources, had pressed the Notley government to intervene and curb production to fix a situation of too much crude and not enough pipelines to move it all to market.
Pourbaix had recently announced Cenovus would voluntarily reduce production during the final three months of the year due to depressed oil prices.
A handful of other companies also said they would shut-in oil rather than lose money pumping unprofitable barrels out of the ground.
However, it wasn't enough to make a dent in the situation.
They called on the NDP government to mandate industry-wide cuts for the benefit of the province, and Premier Rachel Notley agreed.
On Sunday night, she unveiled a forced reduction of 325,000 barrels of oil production per day (bpd) beginning next month, about 8.7 per cent of Alberta's total output.
If the step succeeds in clearing a glut of oil now in storage in Alberta, the curtailment level will be ratcheted down to 95,000 bpd, likely at the end of March, and continue until the end of 2019.
For Pourbaix, the idea of government-imposed action was sparked earlier this fall when the price differential between WCS and U.S. benchmark crude prices topped US$40 a barrel.
"I was actually just having a conversation with my CFO (Jon McKenzie) and we were musing about back in the day when (former premier Peter) Lougheed enacted legislation to deal with a not-dissimilar problem caused by National Energy Program," Pourbaix said in an interview.
"That got me thinking if there was still legislative tools in force. I talked to my lawyers and they told me they were in force. We thought about this long and hard…
"Because the producer community can't talk about these things (due to competition rules), I kind of thought well, 'Why don't I bring this idea to government and that's where it started.'"
Athabasca Oil, an intermediate producer active in the oilsands, similarly announced recently it would lower output by 5,000 to 8,000 barrels per day in November and December.
Broen said Monday it's clear the market was broken because "Canadian oil is the cheapest on the planet."
The benefit of the government's decision — generating an estimated $1.1 billion more in provincial royalties next year for Albertans who own the resource — provided a compelling case for action.
"The mood in the oilpatch was dismal. Companies were slashing capital programs," said Broen, who expects Athabasca will have to trim output next month by roughly 1,000 to 2,000 barrels a day.
"So, the negative damage partially has already been done through a loss in royalties and taxes, investor confidence. We saw some of that come back today with capital flow, but we have got a long way to go."
Not everyone was doing cartwheels over the curtailment news, however.
Integrated producers such as Suncor Energy and Imperial Oil, which benefit from lower feedstock costs in their downstream refining operations, oppose the idea of government-imposed reductions to oil production.
"The market is the most effective means to balance supply and demand and normalize differentials," Suncor said in a statement. "Less economic production was being curtailed."
Imperial saw its shares fall 3.7 per cent on Monday, while Suncor's stock was essentially flat.
Related
Back from the dead: Notley's oil cut sends Canadian crude prices, energy stocks skyrocketing
Varcoe: A divided oilpatch reacts as Notley cuts output and industry shares pain
Premier Rachel Notley announces oilsands production cut in face of oil price crisis
Braid: Oil cuts a necessary evil for a province wounded by Ottawa
A report by AltaCorp Capital pointed out a number of larger producers will shoulder the brunt of the cut in raw crude and bitumen production, "but the broader health of the province is likely to benefit over the medium term from the decision."
Analyst Jennifer Rowland with Edward Jones pointed out WCS oil prices need to average only $2.50 more per barrel to offset the impact on cash-flow levels for companies affected by the mandatory production cut.
Monday's jump in Canadian heavy oil prices far exceeded that amount, at least for one day. It also came as international oil prices began to rally after several weeks of decline.
"You have higher global crude prices, and then you are narrowing the differential for that, so it's a win-win for Canada today," she said.
Of course, not everyone was winning in the oilpatch with the curtailment proclamation.
But for much of the sector, it was nice to get some instant gratification after a long, difficult run of trouble.
Chris Varcoe is a Calgary Herald columnist.
You can read more of the news on source