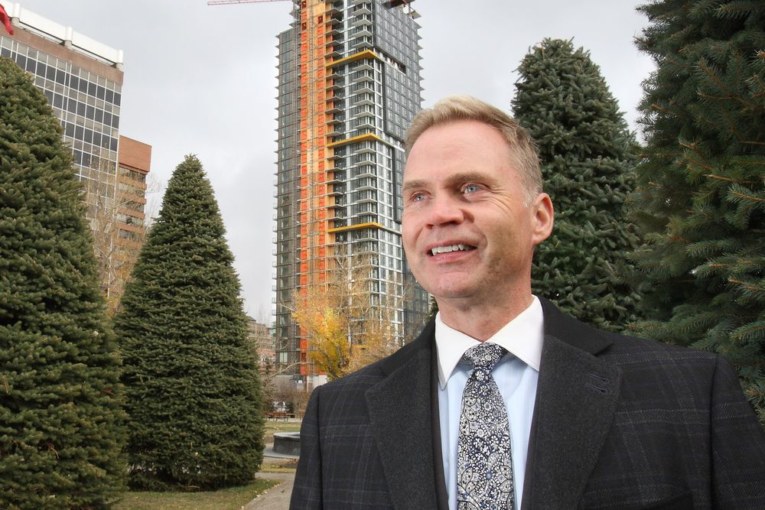 A dollop of encouraging news for Alberta arrived Friday, as OPEC cemented a deal to support higher oil prices, the discount on Canadian crude continued to narrow, and more jobs were created in the province last month.
But let's not celebrate for too long.
A new report warns the prospects of modest economic growth in Alberta in 2019 could be sideswiped by the provincial government's new oil curtailment strategy.
The Conference Board of Canada estimates the plan to cut oil production by 325,000 barrels per day, beginning in January, will take a big bite out of the province's gross domestic product (GDP) next year.
"The government's unprecedented intervention is a desperate measure to alleviate bottlenecks and bolster prices," it states.
"If sustained throughout the year … an 8.7 per cent (oil) reduction would take roughly 2.2 per cent out of Alberta's GDP in 2018, potentially putting the province on course for an economic contraction."
With the think-tank previously projecting Alberta's economy would expand by 2.2 per cent, the lost value of shut-in production is expected to erase a chunk of the growth in 2019.
"The big question is whether the production declines will bolster prices enough to make up the difference," the report said.
With Alberta's energy sector powering roughly a quarter of the provincial economy, the impact of curtailment is a decisive issue for the year ahead.
"This will essentially drive the volumes down and will have a negative impact on the economy. Where we may see a reprieve is if prices go up by more than production comes down … but it is not going to drive up more employment," said board chief economist Pedro Antunes, who co-wrote the report.
"There is a risk of flat growth, essentially."
It's worth noting the province isn't expected to maintain the cut at 325,000 bpd throughout next year, but will scale it back to around 95,000 bpd after the first quarter.
Antunes points out the decision could help improve corporate profits. But this isn't likely to trigger more drilling or employment if producers can't ratchet up output.
The commentary is yet another piece of data to add to the mix when considering the Notley government's decision to curb production because of a lack of pipelines.
In the near-term, curtailment should be an effective weapon in shoring up prices, stemming a loss of provincial royalties and a deeper reduction in the drilling and oilfield services activity, the Conference Board said.
Those issues can't be overlooked as jobs hang in the balance.
Since the announcement, the price discount on Western Canadian Select (WCS) heavy oil has shrunk from US$28.50 a barrel a week ago to just $15 on Friday, according to Net Energy. And the mandated oil cuts haven't even begun yet.
Other economists are not as bearish about the plan's repercussions.
BMO Financial Group issued a report this week saying it chopped its projection of real GDP growth in Alberta next year in half to 1.2 per cent.
The bank believes several factors will "temper the negative tone" of lower oil volumes, noting the reduction is temporary, the oilpatch is already running lean and higher crude prices could improve overall sentiment in the province.
ATB Financial chief economist Todd Hirsch says he doesn't "buy into that pessimism" of a possible return to recession, and expects Alberta's economy will pick up momentum as oil prices strengthen.
However, he is worried there could be more layoffs in the energy sector early next year if there are no positive movements in crude markets or on improving market access for Alberta oil.
"There are a lot of companies waiting to see, they are on a razor's edge right now," Hirsch said. "They've got to see some positive news on access going forward."
All of this makes for a mixed picture for the economy as 2018 winds down.
Many Albertans have been obsessively watching the price differential for Canadian oil in recent months, like farmers staring at the sky trying to divine if rain is coming.
On Friday, the Organization of Petroleum Exporting Countries and its allies announced they would respond to falling prices seen globally since October, cutting oil production by 1.2 million barrels a day in the first quarter of next year.
Crude prices immediately surged higher. West Texas Intermediate (WTI) benchmark crude closed at US$52.61 a barrel on Friday, up $1.12.
The cartel's reduction was more than what many onlookers expected. Combined with Alberta's move, OPEC's actions should take more than 1.5 million bpd offline next year.
It could push WTI oil prices back into the low US$60-a-barrel range, at a minimum, said analyst Martin King of GMP FirstEnergy.
"A reduction of this magnitude will help the market rebalance, probably a little faster than what people think," he said.
"It is not going to solve all our problems. We need to see more access to markets."
Finally, Friday's labour report by Statistics Canada was unexpectedly strong, with 24,000 jobs created in the province in November. Alberta's unemployment rate dropped by a full percentage point to 6.3 per cent.
In Calgary, where the rate has remained stubbornly above Edmonton's, the unemployment figure fell to 7.9 per cent, from 8.2 per cent.
Where does this leave Albertans heading into a new year? Confused, I suspect.
Just a weeks ago, the outlook for 2019 was bleak, given the pain in the oilpatch and pessimism about investment.
It's not rosy yet.
A lot still hinges on the price of oil, as it always does in this province.
"Hope spring eternal that the short-term trends we've seen over the last week or so will translate into something," said Ken Kobly, CEO of the Alberta Chambers of Commerce.
"I would say business is more hopeful than positive — and there is a difference."
Chris Varcoe is a Calgary Herald columnist.
You can read more of the news on source