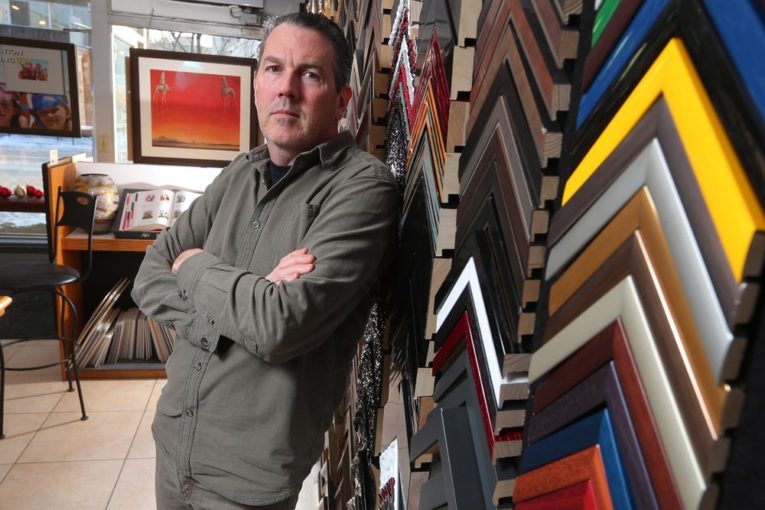 City council spent much of Tuesday dealing with the fickle future of the 2026 Olympic bid, but it should be paying closer attention to a much bigger boulder rolling down the hill.
It better come up with a plan to slow the rolling stone — a shifting tax load from the city's downtown office towers to commercial properties outside the core — or business owners will soon get steamrolled.
"The tax shift is incredibly important and it's something we have neglected for two years, and it requires our immediate attention and a strategy," Coun. Druh Farrell warned Tuesday as a civic committee put off dealing with a report on the issue for a day.
"I have to say we've been so distracted and unable to do some fundamental work and it continues."
For the past two years, the rapidly declining value of downtown office towers has pummelled the city's budget and affected property taxes for thousands of businesses across the rest of Calgary.
As oil prices plunged, energy companies chopped thousands of jobs and scaled back their rental of office space in the downtown. Vacancy rates have ballooned, hitting 27 per cent in the third quarter.
Downtown buildings have also sold at reduced prices, which affects the assessed value of similar properties in the area.
Business and residential landowners pay municipal taxes based upon the value of their property. As part of the city's revenue-neutral property assessment system, it must adjust these values annually.
A sharp drop in the value has pushed the tax load from office building owners to companies operating outside of the downtown.
The boulder is picking up speed.
A new report from civic administration lays out the scale of the problem in stark black and white terms.
Downtown office buildings made up 32 per cent of the assessed value of all commercial properties in the city in 2015. That fell to 23 per cent this year.
By 2019, the number will slide to 19 per cent.
Put another way, the assessed value of downtown office buildings will drop from about $16 billion to $12 billion next year.
Since 2015, the overall tax impact has topped $192 million.
This trend will continue to create grief and double-digit tax increases for thousands of businesses if recent years are any indicator.
Over the last two years, council spent about $45 million annually from its reserves to limit tax increases on non-residential property owners to five per cent.
Next year, a similar cap would cost almost double that amount: $89 million.
Council can again dip into reserve funds for a similar short-term program, or do something more substantial, such as cut spending or shift some of the tax burden on to all local homeowners.
"At some point, we have to determine how we are going to address this structurally. And the answer is not put it all on the residential tax base, it's not phase it in so everyone pays more but over time," Mayor Naheed Nenshi told reporters Tuesday.
"There's got to be something that is a combination of different levers that get us to where we need to be."
One thing is certain — the problem isn't going to disappear overnight.
In the civic report, it says the downtown office vacancy rate is expected to decline from 22 per cent next year to a more reasonable 13 per cent in 2025 as the economy improves.
That means another seven years of high vacancy rates and lower tax revenue from Calgary's high-rise towers. There are no guarantees the situation will improve if oil prices don't co-operate or pipelines aren't built to stimulate more oilpatch spending.
"The primary forecast risk relates to uncertainty with market access for Alberta crude," states the report.
"This factor will have an impact on the level of investment relative to the pre-recession levels, the pace of the downtown office space absorption and, by extension, the pace of vacancy rate decline."
Given Canada's difficulty getting any oil pipelines built, let's consider the risk level as significant.
For businesses outside the core seeing their property taxes increase, the issue is pressing.
Bernard Drouin, who owns and operates 17th Avenue Framing in the Beltline, noted the property taxes on his building have soared recently, climbing from $21,000 two years ago to almost $46,000 in 2018.
He is worried the trend will continue next year.
"I'm getting a little frightened here on what I could be expecting," Drouin said.
"They better fix their budget. It would be nice to see the city decrease their budget and spend less."
Maureen Macdonald, co-owner and operator of CMS Real Estate Ltd., said the tax shift creates problems not only for commercial property owners, but tenants seeing higher municipal taxes passed along through their leases.
"These costs that are being passed on are astronomical," said Macdonald, whose company manages about 35 buildings and owns some properties in the city.
"They are creating vacancies in my properties by this added tax burden they are passing on."
At a meeting Wednesday at City Hall, Farrell intends to recommend the creation of a task force to develop a downtown recovery strategy.
It's a start.
And it's time for council to get to work addressing the downtown's fundamental problems and the tax implications for an entire city.
"We have been distracted working on the Olympics. It's taken all our capacity," Farrell said in an interview.
"My message is it's urgent, we need to focus and get on with it — but also it won't be easy."
Chris Varcoe is a Calgary Herald columnist.
You can read more of the news on source