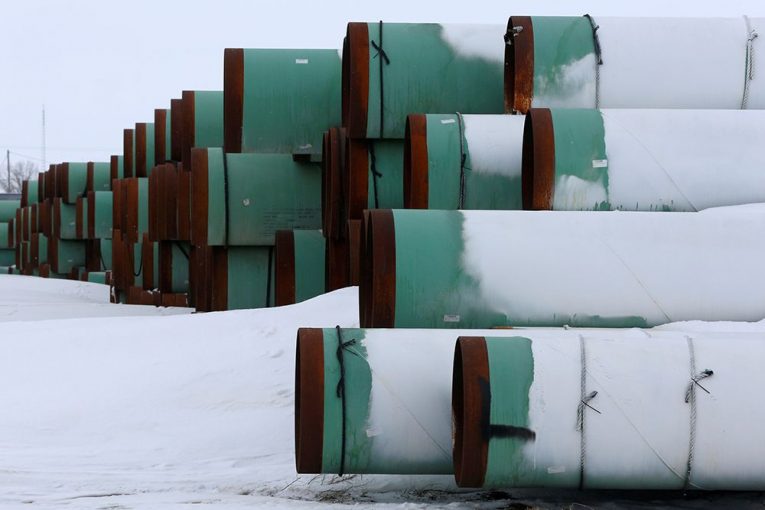 Is this finally the end of the line for Keystone XL?
It sure looks that way as media reports have surfaced that Joe Biden is
expected to withdraw permits for the oil pipeline
shortly after he is sworn in as the next United States president on Wednesday.
The project, under construction by Calgary-based TC Energy on both sides of the border, has been written off before, most notably in 2015 when then-president Barack Obama rejected the development.
Now, Keystone XL is back in jeopardy and could be sidelined permanently, taking the province's
$1.5-billion equity investment
along with it.
"He can order it removed from the border crossing … with the stroke of a pen, Biden can do it," Christine Tezak, managing director of research at ClearView Energy Partners in Washington, D.C., said Monday.
"There's a good possibility that if they lose this permit, this project gets shelved and never comes back."
Such a rejection would be another body-blow to the long-delayed project.
If built, the US$14.4-billion pipeline would move up to 830,000 barrels of oil from Western Canada to Nebraska. It would then connect to TC Energy's pipeline network, with oil shipped to refineries in the U.S. Gulf Coast region, where demand for Canadian heavy crude has been growing.
First proposed in 2008, the project has been on a tortuous path for years. Along the way, it's become a powerful emblem in the battle by environmentalists to limit production growth in the oilsands — and the pipelines needed to move the oil.
Canadian oil producers and the Alberta government have long touted Keystone XL as a major economic benefit, increasing transportation capacity to a key market.
The Kenney government made a $1.5-billion equity investment in the venture
last March
to get construction started. It also agreed to $6 billion in loan guarantees, beginning this year.
Alberta deemed the investment was worth the risk. It estimates the project will generate jobs and $30 billion in tax and royalty revenues — a massive prize for a province facing record amounts of red ink.
But analysts say the latest twist in the Keystone XL saga could be the final one if Biden makes good on an election campaign promise and revokes the pipeline's permits over climate concerns.
"There is no path forward here. Biden will be in office for at least four years," said Matthew Taylor, an analyst with Tudor Pickering Holt & Co.
"To me, this is an effective cancellation of the project."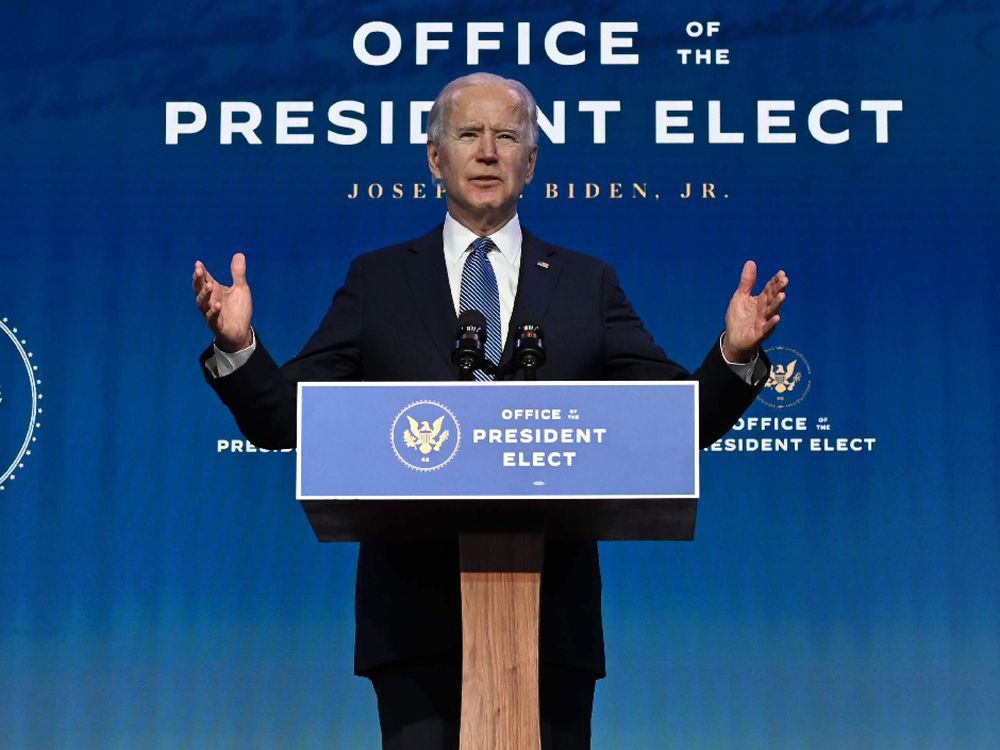 This fight isn't over,
at least not from Alberta's perspective
.
Speaking to reporters Monday, Kenney called on the Trudeau government to continue to press the matter with the new administration. A unilateral rejection would set back Canada-U.S. relations, he stressed.
It could also set a precedent that impacts existing pipelines.
"Now is the critical hour," Kenney said. "If this really is a top priority, as it should be, then we need the government of Canada to stand up for Canadian workers."
Federal Natural Resources Minister Seamus O'Regan issued a statement saying Ottawa will continue to make the case in favour of Keystone XL to the United States.
Canada has been down this path before with a U.S. president — and it didn't end well. It was only after Donald Trump became president in 2017 that the project was resurrected following the rejection by Obama two years earlier.
After several legal and regulatory delays, TC Energy gave the project the green light when the province's investment was announced.
Kenney has hoped construction would create "facts on the ground," making it more difficult to stop the initiative. The 2.2-kilometre portion of the Canada-U.S. border crossing has already been completed.
Tezak noted the project's presidential permit reissued last year can be "terminated, revoked, or amended at any time at the sole discretion of the president."
Upon the permit being nixed, the company "at its own expense, shall remove the border facilities within such time as the president may specify," it states.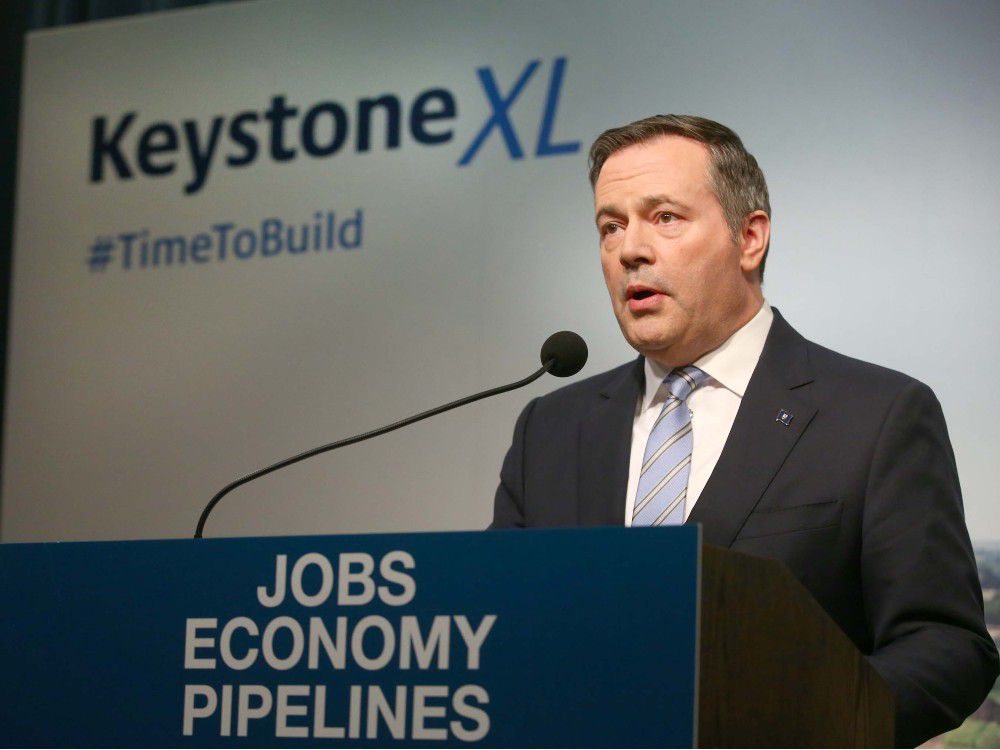 For petroleum producers, the loss of Keystone XL would eliminate one of three under-construction oil pipelines designed to ease the transportation congestion that has crimped the industry for years.
Yet, the completion of Line 3 and the Trans Mountain expansion, along with ongoing efforts to boost the capacity of existing pipelines, should satisfy transportation needs coming out of Western Canada for several years, according to analysts.
And some experts believe Canada may still have the ability to sway the Biden administration as the two countries consider joint climate action in the months ahead.
"We have been through the end of KXL how many times now?" said Greg Stringham, president of consultancy G3 Strategies and a former vice-president with the Canadian Association of Petroleum Producers.
"It's really a big question as to how much Canada wants to push this and use its leverage on climate policy."
Petroleum producers point out oil will still get to market by rail as demand by U.S. refiners remains strong. Meanwhile, heavy crude will flow into the area from other countries with weaker environmental records than Canada.
"We needed that line. I think you're back to putting stuff on rail and … that will just mean a lot of extra discount to Canadian crudes," said Tamarack Valley Energy CEO Brian Schmidt.
"It's frustrating."
TC Energy wasn't commenting on the reports, although it issued a news release Sunday that touted its commitment to make Keystone XL the first pipeline to be
fully powered by renewable energy
.
While the project has changed over the years, the economic call for it has not diminished, said former TransCanada executive Dennis McConaghy.
"This is the phoenix pipeline; it keeps rising from the ashes," he said. "And it might still again because it's not like the United States isn't continuing to consume heavy oil."
For provincial taxpayers, there's also a lot at stake. In an interview last month, Kenny said Alberta could be facing a
"significant writedown"
on its initial $1.5-billion investment if the permit is nixed.
The government will look at its legal options under the U.S.-Mexico-Canada trade agreement, the premier said Monday.
A lawsuit will provide little comfort if the project isn't built, although it might recoup the province's investment.
The final chapter of Keystone XL could be written in the coming days with a new president arriving in the White House.
Unless there's another plot twist ahead, it looks like a bleak ending awaits Alberta on the high-profile pipeline.
Chris Varcoe is a Calgary Herald columnist.
You can read more of the news on source