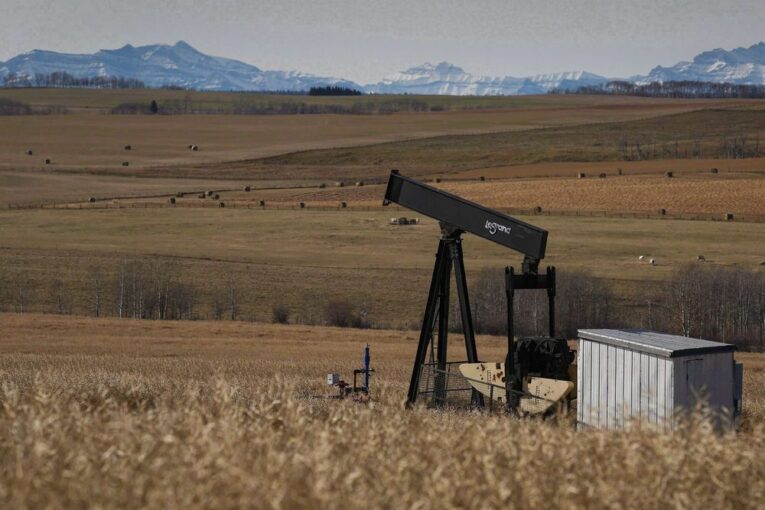 Although the play hasn't officially opened yet, harsh reviews are flooding in for Premier Danielle Smith's new plan to clean up old wells.
We apologize, but this video has failed to load.
Try refreshing your browser, or
tap here to see other videos from our team.
Varcoe: Industry gives mixed reviews to UCP incentives for well cleanup pilot
Back to video
The province plans on offering royalty credits to eligible petroleum producers in a pilot program, providing them a carrot to accelerate spending to clean up and remediate old oil and gas wells and legacy sites.
"There's been a lot of misinformation about the program," Energy Minister Peter Guthrie said in an interview Monday.
"Most of the groups that we sat down with, once they heard the details . . . have been (responding) that, 'Hey, this is a program that has merit.' "
However, many of the early reviews are bruising.
"It's a dumb program," said one oilpatch CEO, who didn't want to be identified.
"This hurts our long-term reputation. We are trying to portray a vision that we're cleaning up after ourselves, and for the most part, we are. I'm allocating a lot of money to well cleanup every year and it's been increasing every year. I think this takes our reputation backward."
A review last week from Scotiabank echoed similar concerns, noting "negative reactions to the proposal abound" so far.
"While we see the potential for select companies to benefit from the program, we believe it has the potential to generate negative public sentiment toward the sector," the report from Scotiabank analysts stated.
Other criticism has focused on the province shifting away from the polluter-pay principle by offering incentives.
"You are giving people a royalty credit, you are giving them government dollars, to finance something that they have already committed to do," said energy economist Andrew Leach of the University of Alberta.
"I don't believe in incentives to (do) this. I believe in having timelines" that require the cleanup of older wells, added Rural Municipalities of Alberta president Paul McLauchlin, who is reeve of Ponoka Country.
Recommended from Editorial
Premier Smith defends orphan well pilot project

Alberta to pilot oil and gas royalty breaks for legally required well cleanup

Alberta landowners fear repeat of orphan well crisis as renewable energy booms
The province's Liability Management Incentive Program, previously known as R-Star, is a pilot that would provide up to $100 million in royalty credits to companies — but only if they agree to exceed their mandatory annual spending requirements for such work set out by the Alberta Energy Regulator, said Guthrie.
(The regulator set the industry-wide closure spending target at $700 million in 2023, up from $422 million last year.)
Royalty credits can only be applied to production from new wells, which should lead to more drilling activity and jobs in the oilfield services sector, the minister said.
Guthrie estimates about 1,600 wells would potentially qualify, with the program's criteria based on addressing inactive ones that haven't produced oil or gas for at least 20 years and were drilled before 1980.
The energy minister said eligible producers would have to be up to date on their provincial royalties and AER payments, as well as surface lease payments and tax bills to municipalities.
"It's about going past the mandatory spend, so . . . are we further ahead with this program? Will we get more sites cleaned up, year over year? And the answer to that question is yes," he said.
"I believe that the program, on its merit, has the ability to increase the speed of cleanup in the province."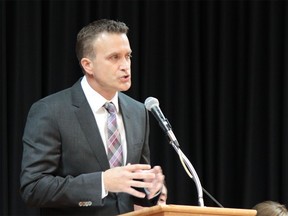 While everyone wants to see inactive wells properly dealt with, the question is who pays for it and how quickly the work is done.
According to the AER, there were about 464,000 total wells in the province last year, with 83,690 listed as inactive.
A 2021 study by the University of Calgary's School of Public Policy said almost 55 per cent of inactive wells have been idle for more than five years, while more than 5,000 were inactive for at least two decades.
Alberta NDP MLA Kathleen Ganley called the new provincial program fiscally irresponsible, noting companies are already legally obliged to clean up their own wells.
"It amounts to a massive transfer of wealth from Alberta families to companies who don't need it," she said in a statement.
As for industry reaction, a statement from Canadian Association of Petroleum Producers (CAPP) vice-president Brad Herald said the group looks forward to the consultation process and "will work to ensure the momentum built in the reclamation of legacy sites in Alberta continues."
"We are still assessing the program announced by the Alberta government," Cenovus Energy, one of the country's largest producers, said in a statement Monday.
"We'll determine how it may affect our plans after we've seen more details."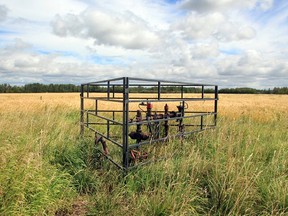 Phil Hodge, CEO of junior gas producer Pine Cliff Energy, said he doesn't have many wells that would be able to access the program, but believes it will encourage some companies to clean up more complex sites that have been around for years.
"It is a laudable goal. I think what is going to happen is we're going to get a lot of sites cleaned up if (it) goes ahead. At the same time, hopefully, it stimulates even more activity and drilling work in Alberta," Hodge said.
Ember Resources CEO Doug Dafoe noted the AER has made changes in recent years to ensure more wells are cleaned up, such as introducing a mandatory spending requirement, while the industry's annual levy for the Orphan Well Association — used to fund the cleanup of wells that lack a current owner — is expected to nearly double from last year's level.
As for the new pilot program from the province?
"It really has a minimal impact to me. But what I would be more concerned (about) is the dialogue that's coming out," he said.
"It's really negative press for the industry, in the sense people are saying, 'Wait a minute, you're supposed to do this,' which I agree (with) 100 per cent. People are supposed to take care of their liabilities."
Guthrie stressed details are still being developed. The pilot initiative will likely roll out sometime in the spring or summer.
"This program is not yet set," he added.
"It really is a benefit to all Albertans and, in the end, it does clean up these liabilities faster — and ultimately, that's where we want to go."
Chris Varcoe is a Calgary Herald columnist.
You can read more of the news on source