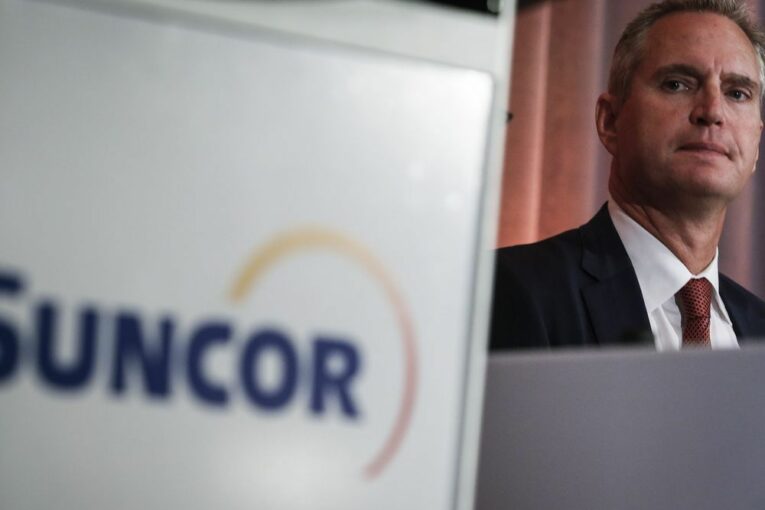 Suncor Energy Inc. chief executive officer Mark Little resigned following another death at one of the company's worksites, sending shockwaves through the Canadian oil and gas sector.
Calgary-based Suncor said after financial markets closed on July 8 that Little's departure was effective immediately, and that he would be replaced in the interim by Kris Smith, executive vice-president of Suncor's downstream businesses, including its Petro-Canada gasoline stations.
The news came one day after after a contractor was killed at Suncor's oilsands base plant north of Fort McMurray — the second fatality at the site this year and the latest incident in a string of workplace injuries and fatalities at Canada's largest integrated oil company.
Little had held the role for just three years.
Suncor's safety problems and recent sector-trailing performance attracted a public reproach from U.S. activist investor Elliott Investment Management LP in April. Elliott criticized the company's safety record and called on Suncor to add new directors and conduct a review of management and assets.
The company had been in the midst of preparing for a presentation next week on the company's plan to improve safety and performance at oilsands operations when the latest fatality occurred.
The presentation was hastily cancelled and speculation began to spread that Little would resign.
"They clearly were going into next week expecting to highlight addressing safety issues and operational issues and to talk about how (they're) addressing them and what's changed — now that this event happened, there's no way that they could defend anything that they were going to say," said Phil Skolnick, an analyst at VIII Capital Corp.
"It's not like cutting a dividend. It's not like having multiple operational issues where you're constantly missing guidance. This is way different. This is all about people, which brings it to a different level."
Thirteen employees or contractors have died in accidents at Suncor sites since 2014.
"Suncor is committed to achieving safety and operational excellence across our business, and we must acknowledge where we have fallen short and recognize the critical need for change," board chair Michael Wilson said in a statement. "We commend Mark for his professionalism and the exceptional work he did to guide Suncor through the pandemic and lead our sector's progressive approach to the energy transition. We thank him for his years of service with the company and wish him well."
The abrupt resignation of Suncor's leader mars what was starting to look like a turnaround.
In June, RBC Capital Markets analyst Greg Pardy upgraded Suncor's stock to "outperform" from "sector perform" and hiked the price targets, suggesting that meetings with management had left them encouraged that the company had a tighter grip on the steps required to regain its status as a best-in-class operator.
[email protected] Twitter: @mpotkins
You can read more of the news on source