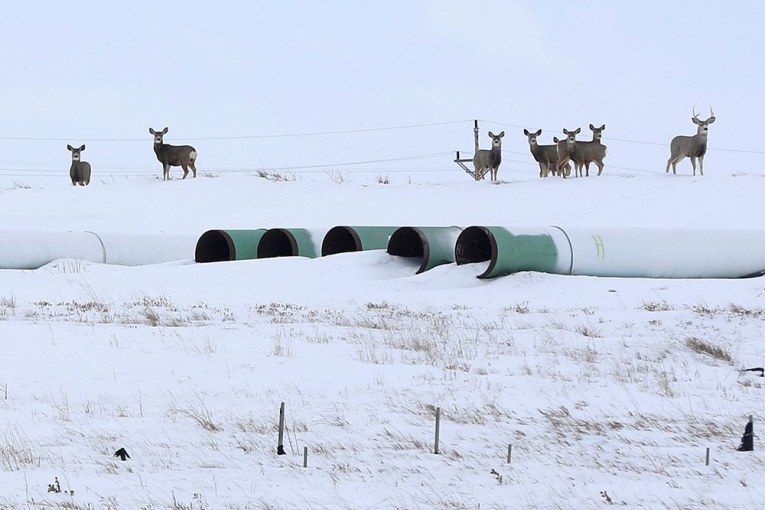 The federal government will keep pressing the incoming Biden administration on Keystone XL and Canada's environmental actions — including the contentious clean fuel standard — will help the cause.
That was the message Friday from Natural Resources Minister Seamus O'Regan, who spoke to the Calgary and Edmonton chambers of commerce in an online meeting.
It's not a news flash that Ottawa backs Keystone XL, an oil pipeline now under construction with a big investment from the Alberta government.
The project, which would move 830,000 barrels per day from Western Canada to refineries on the U.S. Gulf Coast, came up when Prime Minister Justin Trudeau spoke with president-elect Joe Biden recently.
But I've never heard the argument explaining why the incoming federal clean fuel standard matters to TC Energy's long-delayed Keystone XL pipeline.
"It is going to help us make the case for projects like Keystone XL because it will help diversify the (energy) mix … and it will reduce emissions," O'Regan said.
"I will make the very, very pointed argument that working towards something like the clean fuel standard is something that will allow us to sell projects like Keystone XL (in) a comprehensive energy strategy in conjunction with the Biden administration."
It's an interesting take, but I'm not sure how this linkage will tip the scales for KXL in Washington, D.C.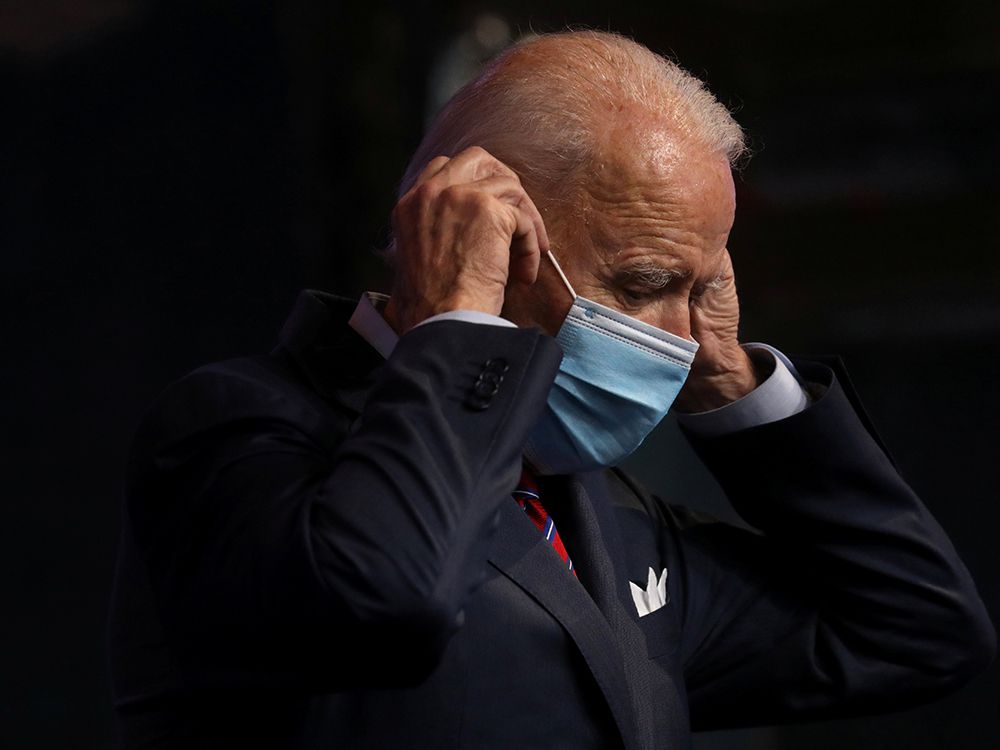 Biden said in May he would cancel permits on the cross-border project, if elected. He made a big, public pledge. It would be a significant broken promise if he doesn't deliver on it.
TC Energy and Alberta contend the project is different from the one rejected five years ago by then-president Barack Obama. Contracts are now in place guaranteeing union employment and providing an ownership stake to Indigenous communities.
However, the project faces an uphill political battle.
O'Regan's remarks may have another purpose, I suspect, painting the Alberta government into a neat corner by tying a bow between the clean fuel standard and Keystone XL.
Which one is more important to Alberta?
Coming into force in 2022, the clean fuel standard is expected to reduce emissions by 30 million tonnes annually in Canada by 2030, lowering the carbon intensity of all fossil fuels.
Across the country, liquid fuels, such as diesel and gasoline, will be regulated in 2022, followed by other forms of fuel, including natural gas, the next year.
Industry and the provincial government are worried about its impact.
In September, a group of seven energy sector leaders — representing companies such as TC Energy, Suncor Energy and Canadian Natural Resources — sent a letter to Trudeau outlining their concerns with the "deeply flawed" direction of the new standard.
Premier Jason Kenney said in October the federal government should hit the pause button on the incoming policy, asserting it would make Canadian oil companies uncompetitive.
On the other hand, the provincial government has more than a billion reasons — a $1.5-billion equity investment and an upcoming $6-billion loan guarantee on the project — to see Keystone XL built.
A lot of jobs, tax revenue and additional royalties are riding on its success.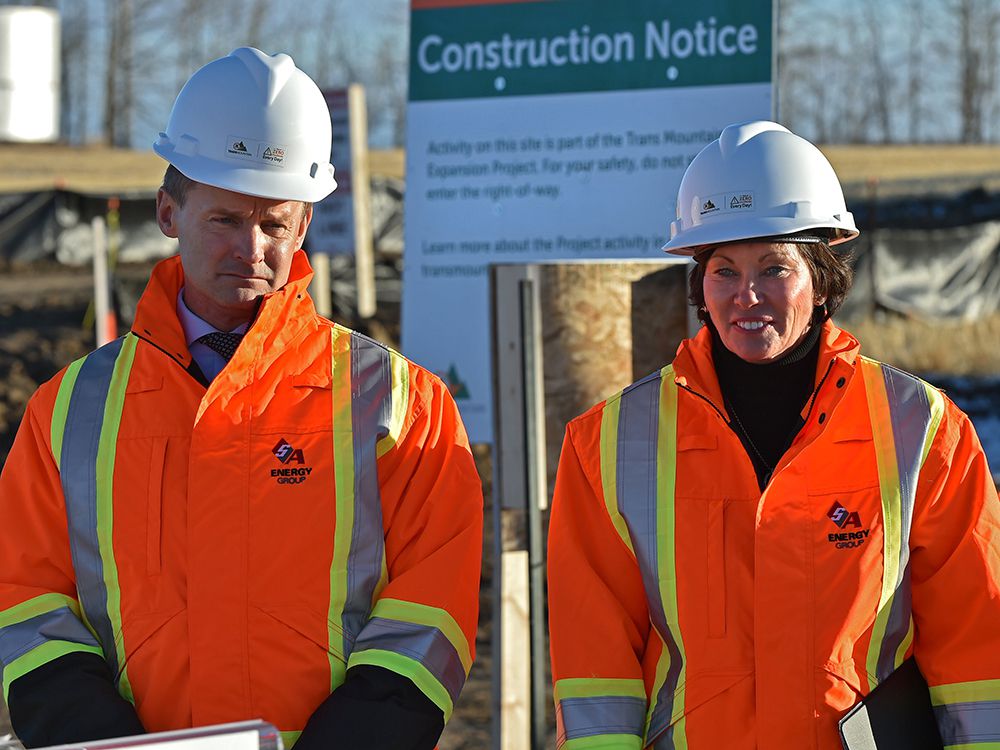 At the beginning of his speech, O'Regan made the point that the oil pipeline is "an absolute priority" for the Liberal government.
He also spoke about the importance of Canadian governments working together and having a "united front."
"We may not always agree, but I think on the big important stuff, we have to agree and as far as I'm concerned, getting access for our energy is at the highest national priority."
Groups in the energy sector aren't quite ready to jump aboard the clean fuel standard train.
The Canadian Energy Pipeline Association and Canadian Association of Petroleum Producers are concerned it will increase costs and that it's too prescriptive.
The proposed regulations haven't been released yet but are expected to come out later this month, followed by a consultation process next year.
For the industry, the idea of tying the clean fuel standard to Keystone XL is like "trying to force a square peg into a round hole," said CEPA chief executive Chris Bloomer.
"It's a bit of a stretch and they both need to be seen independently," he said.
"It's one of those things of you can't have dessert unless you eat your peas — I don't understand where the link is."
Petroleum producers support the federal government urging Washington to allow Keystone XL to be built by emphasizing the work Canada is doing on environmental issues.
However, they are cautious about backing the new fuel standard.
"At the end of the day, these policies have to be implemented in a way where we continue to have an industry that can fill the pipe," said CAPP vice-president Ben Brunnen. "And so if the economics aren't there, it's a fruitless effort."
The Kenney government largely didn't push back on O'Regan's comments on Friday, a curious development for a group that drops the gloves when it comes to protecting the oilpatch from federal incursions.
Yet, it needs federal support to see Keystone XL get across the finish line.
A measured statement by Environment Minister Jason Nixon said Alberta will seek changes to the clean fuel standard to address potential unintended consequences, such as investment leaking into other jurisdictions.
It also expects Ottawa will "continue to support economic growth in the province by championing market access for our natural resources, including Keystone XL."
There's not much fight in those words.
And that, I suspect, is exactly what the federal government is counting on as it moves ahead on its clean fuel standard — and lobbies for Keystone XL to be completed.
Chris Varcoe is a Calgary Herald columnist.
You can read more of the news on source