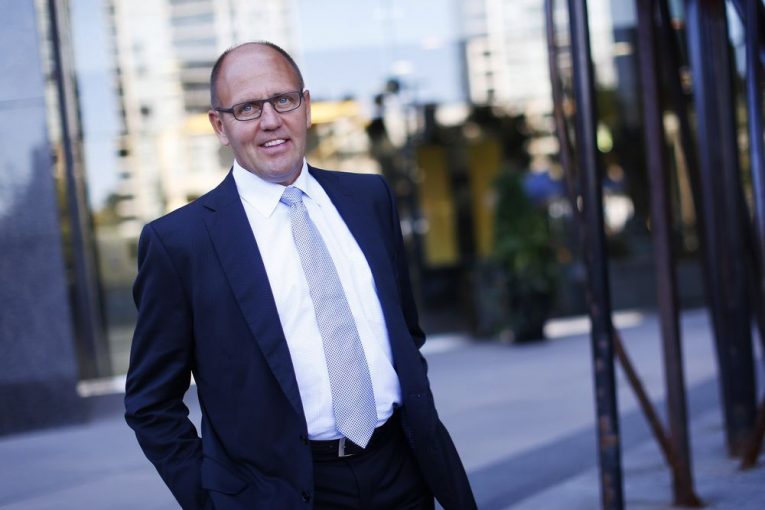 It's not the $30-billion wave of consolidation that unfolded three years ago in the oilsands, but a handful of deals are breaking out in Canada's embattled energy sector, including some unsolicited proposals.
Only a handful of mergers and acquisitions took place in the oilpatch during the first half of the year as crude prices tanked.
But several proposals have been unveiled over the past week, including a friendly deal by Whitecap Resources to buy NAL Resources, Obsidian Energy proposing a union with a reluctant Bonterra Energy, and Texas-based Wilks Brothers LLC stepping up its hostile pursuit of Calfrac Well Services.
And there's likely more to come.
"You have investors saying the status quo clearly isn't working," said Martin Pelletier, a portfolio manager at Wellington-Altus Private Counsel.
"You are seeing friendly deals but also seeing hostile ones, which typically doesn't happen in the Canadian oilpatch."
Wilks Brothers LLC signalled its intention Tuesday to
launch a $26-million hostile takeover bid for Calfrac
, providing 18 cents a share to acquire stock that it doesn't own in the Calgary-based oilfield services company.
Wilks Brothers has previously tried to acquire the company's U.S. division, while Calfrac has been pursuing its own recapitalization plan.
"This offer will provide shareholders with a clear path to financial recovery if the management transaction is voted down" at a Sept. 17 shareholders meeting, Wilks Brothers said in a statement Thursday.
Calfrac said this week its special committee and board of directors will evaluate the Wilks Brothers offer, "if and when" it's received.
"This cash offering places increased pressure on Calfrac to make its offer more competitive for shareholder votes, in our view, and we fully expect additional counter-actions to be taken," CIBC Capital Markets analyst Daine Biluk said in a note.
"Simply put, this dogfight is far from over."
The acrimonious battle comes a day after Whitecap Resources announced it would buy privately held NAL Resources Ltd. in a friendly $155-million transaction. NAL, owned by Manulife Financial, produces about 27,000 barrels of oil equivalent (boe) per day.
On a conference call, Whitecap CEO Grant Fagerheim pointed out that with oil prices still stuck under US$45 a barrel, it's better "to increase your inventory through acquisitions" rather than spending more money on drilling.
Meanwhile, Obsidian released a letter this week proposing it combine forces with Bonterra.
In the note to Bonterra CEO George Fink, Obsidian interim CEO Stephen Loukas pointed out the two sides have periodically held discussions about a potential friendly business combination since 2019.
Together, the companies would produce more than 35,000 boe per day and the enhanced size would give them access to alternative debt financing options, he said.
The letter states Obsidian's board would be prepared to offer two common shares in Obsidian per one common share of Bonterra. Bonterra's stock closed Thursday at $1.40 on the Toronto Stock Exchange. Obsidian's shares ended the day at 61 cents.
Loukas said he expected a response by Friday. Without any engagement by Bonterra, "Obsidian Energy is prepared to pursue all options to consummate this transaction."
In an interview, Fink said Bonterra is examining the proposal.
"I am not saying we don't want to do a deal, but we don't want to do a deal that they proposed at this point. It's too much in favour of their side," he said.
"There are a lot of positives putting the two entities together, but not the proposal that's in front of us right now."
The string of proposed transactions comes in the midst of one of the toughest environments facing the Canadian industry, with the sudden plunge in oil prices this spring, massive second-quarter losses and the effect of COVID-19 on energy demand.
RBC's new Canadian energy survey of investors and corporate executives shows 57 per cent of oilpatch officials cite access to capital as their most significant business challenge for the next three years, "which appears to be becoming more of an existential threat and may drive further consolidation."
Under these conditions, industry players expect to see more deals pitched through the fall and winter.
"I'm not predicting it's going to be running wild with mergers or acquisitions, but I think there (will be) more than we've experienced . . . for two or three years," said Fink.
"There's a lot more pressure out there, and generally it would be coming from the lenders."
During the first half of this year, only $750 million of M&A activity occurred in the Canadian oilpatch among producers, down from $5.3 billion a year earlier, according to data from Sayer Energy Advisors.
The oil-price war and COVID-19 crisis this spring paralyzed most deal-making action because of the volatility of commodity prices, said Sayer president Tom Pavic. Activity is picking up as oil prices have stabilized around US$40 a barrel.
Debt woes and the push to increase the size of junior and mid-sized producers — and attract more attention from investors — are key factors behind the recent proposals, he said.
"If commodity prices continue to be stable and we don't see huge swings up or down, that will help with increased M&A activity," Pavic said.
It's obvious that companies with high debt levels are under the most acute pressure. But a lack of investor interest is opening the door to consolidation talk — including the potential for more unwanted suitors launching hostile takeover bids, said Rafi Tahmazian, a senior portfolio manager at Canoe Financial.
Companies that have strong balance sheets are in the driver's seat and can add production more cheaply through acquisitions than by drilling.
"There's a certain degree of politeness, and then there's just damn survival. That's the kind of environment we're in today," he said.
Regardless of the reasons — a drive for size, a bid to attract capital or simply deal-hungry buyers on the prowl — it appears more oilpatch transactions are coming.
"The M&A cycle is on," said Tahmazian. "It's alive and well right now."
Chris Varcoe is a Calgary Herald columnist.
You can read more of the news on source