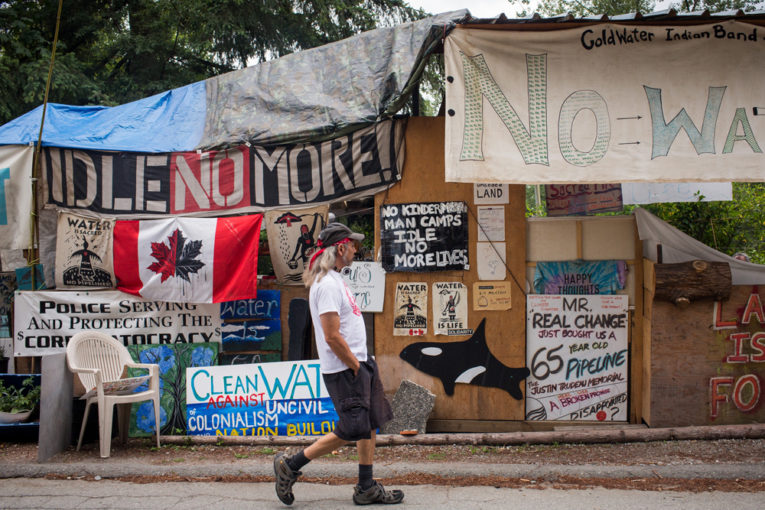 BURNABY, B.C. — RCMP say they will enforce a court injunction today and remove Trans Mountain pipeline protesters who have been camped outside a Kinder Morgan terminal in Burnaby, British Columbia.
Police in Burnaby say in a release that large structures at the protest camp, known as Camp Cloud, will be dismantled and the area cleaned up.
The release says police do not expect what they call violence or disorder while the injunction is being enforced.
Protesters said Monday that several members were prepared to protect a sacred fire that's been burning around the clock at the site, although the injunction specifically says it should be extinguished due to dry conditions.
The camp has grown since November from a single trailer to include a two-storey wooden structure, a cabin, an outdoor shower, more than a dozen tents and multiple vehicles and trailers.
On Friday, a B.C. Supreme Court judge granted the City of Burnaby an injunction ordering protesters to remove all structures, shelters and vehicles from the site outside a Kinder Morgan tank farm within 48 hours, but that deadline passed on Sunday.
You can read more of the news on source