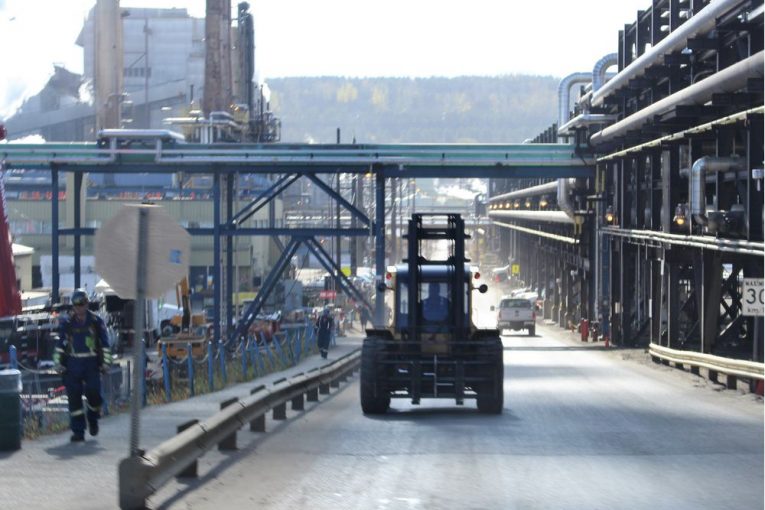 It's easy to grow pessimistic about the future of Alberta's oil and gas industry with the barrage of bad news surrounding sluggish commodity prices and the inability to get pipelines built.
This week provided another lesson in the challenges facing the sector: a new National Energy Board report predicts fossil fuel use in Canada will peak within two years.
If you dig below the daily headlines and ongoing developments in the oilpatch, however, a more nuanced story emerges.
In the short term, third-quarter financial results released this week show many petroleum producers are back making money after enduring difficult cuts over the past two years.
In the longer term, the NEB still sees oil production rising almost 60 per cent by 2040, even with the global push toward decarbonization.
"There's a lot of contradictions in the oil market today," Jackie Forrest, director of research at ARC Energy Research Institute, said Friday.
"In the near term, things are looking pretty good because (global) demand is growing quite a lot, oil prices look like they may stay in this range for a while, but companies have innovated to be able to create cash flow.
"Longer term, there is some uncertainty on the horizon around what the future is for oil demand."
On the financial front, several companies managed to turn a profit in recent months after posting losses earlier this year.
Imperial Oil announced Friday it made $371 million in the third quarter, compared with a $77-million loss in the second quarter.
Oilsands giant Suncor Energy unveiled third-quarter results on Thursday with a hefty $1.29 billion in net earnings as it continues to drive down costs while ramping up production. It was the company's best quarterly results since the first quarter of 2014, when oil was over US$100 per barrel, Suncor chief financial officer Alister Cowan noted on a conference call.
On the same day, MEG Energy and Husky Energy also reported third-quarter profits, coming on the heels of losses in the second quarter.
"What we have seen so far has been better than expected," said Randy Ollenberger, an analyst with BMO Capital Markets.
Ollenberger believes there is more optimism in the sector today than earlier in the year because global oil demand numbers are strengthening, inventory levels have fallen and it appears production growth in the U.S. Permian Basin is slowing.
Natural gas prices in Western Canada have been hammered recently due to maintenance woes, but the price of West Texas Intermediate crude closed Friday at $53.90 a barrel, up $1.26 in New York.
The other big news this week came from the NEB's future outlook report, which says fossil fuel consumption in Canada will peak in 2019, not 2040 as it reported last year.
A slower increase in population and economic growth projections, improvements in energy efficiency and various government climate policies are all beginning to affect consumption of fossil fuels in Canada, it found.
Coal is being phased out as a source of electricity, while wind power is projected to double and solar capacity more than triple by 2040.
NEB analyst Peter Budgell said Canadians have reached "that inflection point where the efficiency of all the activities … is finally starting to turn the corner" on domestic fossil fuel use.
For the oilpatch, this sounds like grim news. Yet, there is also intriguing data buried within the analysis.
The report said Canadian oil production will continue to grow, increasing 59 per cent to 6.3 million barrels per day by 2040 in the regulator's reference case scenario.
The NEB also sees oilsands production growing by two million barrels per day, to 4.5 million barrels, by 2040, powered by thermal projects, not larger mining operations.
The board's price outlook is based on the assumption Brent crude will rally to US$80 a barrel by 2027 and then remain flat. The higher price is "enough to incent new production," said Budgell.
"We feel pretty confident in oilsands operators ability to operate at these lower prices," he added.
The outlook is also based upon the assumption that over the longer term, necessary infrastructure will be built and energy production will find markets, which are not exactly slam dunks.
On the natural gas front, the NEB sees production dipping slightly over the next six years from today's levels of 15.3 billion cubic feet per day, before rebounding to 16.8 bcf a day by 2040 as rising prices trigger more drilling.
So what should one make of the mixed signals?
Forrest notes the idea of Canadian fossil fuel demand peaking in 2019 is a bit misleading, as it suggests a sudden drop-off. In fact, it is more of a plateau.
Energy economist Chris Bataille, an adjunct professor at Simon Fraser University who specializes in energy and climate policy, points out the report only examines fossil fuel consumption in Canada, not global demand.
The world will need more oil and Canada is a major exporter.
For Alberta, however, the report is "a dose of realism," he said.
"This report is a warning that things are changing," said Bataille. "Margins will get better probably for both gas and crude (producers) for the 10- to 15-year horizon, but there is transition for long-life investments … they need to be thinking a little bit differently."
There are plenty of cross-currents going on, but it's clear the industry is in transition.
Amid the constant barrage of negative news, however, it's often difficult to see any currents moving in the right direction.
Chris Varcoe is a Calgary Herald columnist.
You can read more of the news on source