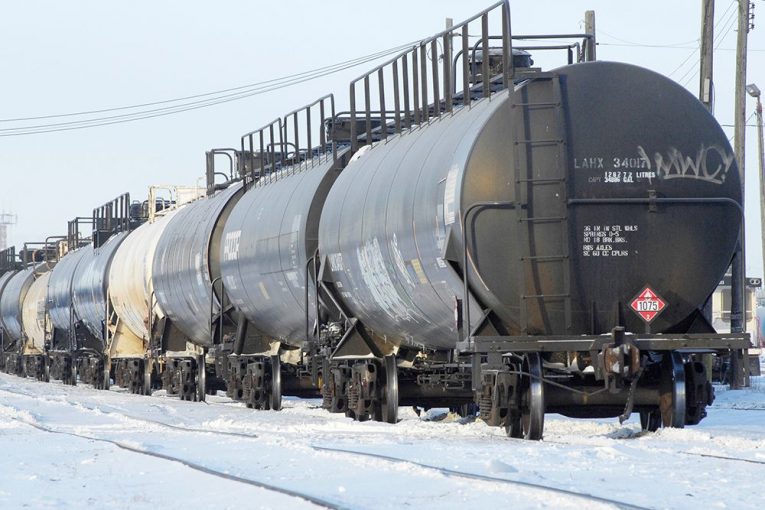 As Canadian oilsands production has rebounded and even climbed above pre-pandemic levels, another area of the industry is also picking up steam: crude-by-rail shipments.
Cenovus Energy reported Tuesday that after suspending all such shipments earlier last year — following the pandemic and an historic oil-price collapse — it exited December transporting almost 28,000 barrels of oil per day (bpd) by train.
The Calgary-based company also moved another 10,000 bpd for other companies through its facilities, Cenovus said in its fourth-quarter earnings report.
The news comes after Imperial Oil said last week it has recently increased its crude-by-rail shipments into the range of 35,000 bpd. And federal data indicated November's rail exports for the industry soared 87 per cent from the previous month's levels.
"We brought crude-by-rail back on largely in (the fourth quarter) of last year," Cenovus CEO Alex Pourbaix said on a recent conference call.
"Some element of rail movement makes sense but I wouldn't anticipate that, unless we see (price) differentials widen significantly . . . it is not going to be a huge element of our business. It is a modest part of it."
For the Canadian oil industry, even a modest increase is noteworthy, reflecting another change in direction as oilsands production has recovered in recent months and export pipelines are full again.
It's also more confirmation new pipelines will be needed, such as Enbridge's Line 3 project, which runs from Hardisty to Superior, Wis., and the Trans Mountain expansion.
"The bottleneck is back, for now," said Hillary Stevenson, director of oil markets for energy consultancy Wood Mackenzie.
"But there is light at the end of the tunnel . . . crude-by-rail is back until we get Line 3."
While the Canadian oil industry grapples with the demise of the Keystone XL project, it is facing the more immediate issue of how to get oil into U.S. markets today.
Construction has resumed on the Trans Mountain expansion, while work in Minnesota continues on Line 3. This development is expected to be completed in the fourth quarter of 2021.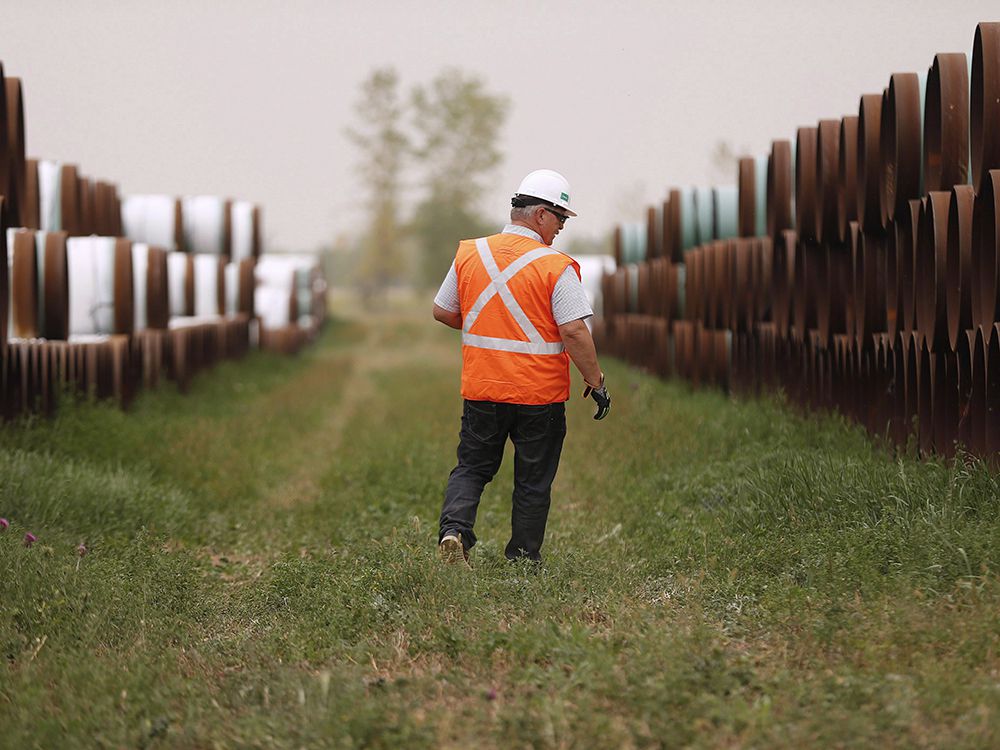 Crude-by-rail shipments have whipsawed back and forth since mid-2018 when growing oilsands production and a pipeline bottleneck led to a blowout in the price differential between benchmark U.S. crude and Western Canadian Select heavy oil.
At one point, the discount eclipsed US$50 per barrel, which prompted the Alberta government to set quotas on oil production levels in 2019. Those limits were lifted last December.
With weak prices and lower energy demand last year because of COVID-19, there wasn't much need to transport oil by train, but that has changed recently.
"Canadian oilsands is in demand in the U.S.," said Ben Brunnen, a vice-president of the Canadian Association of Petroleum Producers. "And because of that, it's economic for companies to be taking on (extra) rail shipments, in addition to shipping through pipe."
The industry, no longer throttled back by curtailment, can also move closer to its full productive capacity, while some companies that signed long-term contracts with rail companies are going to use that service, said Kevin Birn, a vice-president with IHS Market.
"We have returned to pre-pandemic production levels," said Birn.
"Western Canada still has the ability to overproduce its pipeline capacity . . . It is reasonable to expect we will see a rise in crude by rail."
In the past, rail has acted as a type of safety valve for the industry, allowing more product to move out of Western Canada when pipelines were full, although it comes with higher transportation costs.
Imperial Oil has previously estimated it costs the company $15 to $20 a barrel to ship its oil by rail from Alberta to the U.S. Gulf Coast. The price discount sat at $10.54 a barrel on Monday, according to ATB Capital Markets.
Before the pandemic hit last February, the volume of Canadian oil exported by rail topped 410,000 bpd.
However, as almost one million barrels of daily production was shut-in due to low prices last spring, Canadian pipelines were no longer full and less than 40,000 bpd moved by rail in July.
With benchmark prices rising above US$58 a barrel this week and curtailment now in the rear-view mirror, the need for more transportation capacity has returned.
The Canada Energy Regulator reported crude-by-rail exports topped 170,000 bpd in November.
Oilsands production in Canada, which was just shy of 3.1 million bpd last February before the pandemic struck, rebounded to 3.3 million bpd in December, said Peter Budgell, the regulator's acting director of energy supply and data.
"The drive (for more rail) is pretty much just an increase in production primarily out of Western Canada," he said.
According to data collected by Wood Mackenzie, crude-by-rail shipments in January and early February appeared to be holding around the 170,000 bpd mark.
Stevenson noted oil inventory levels in Western Canada have also been building recently, rising from just under 20 million barrels in mid-October to more than 30 million in January.
Tristan Goodman of the Explorers and Producers Association of Canada said the industry is closely watching the price differential and amount of crude moving by train.
But the bigger issue is the amount of oil heading into storage, he said.
"That's a sign, it's really a leading indicator of a potential problem with market access," Goodman said. "It's not a red flag yet, but it is definitely beyond something that we are comfortable with."
The province will have to keep a close eye on storage levels as more production is brought on by oilsands operators, although conventional oil output is expected to dip due to less drilling activity.
For now, however, crude-by-rail shipments are climbing back after a sudden decline down a steep hill. As oil production in Canada gets back on track, rail will be needed — until more pipelines arrive on the scene.
Chris Varcoe is a Calgary Herald columnist.
You can read more of the news on source