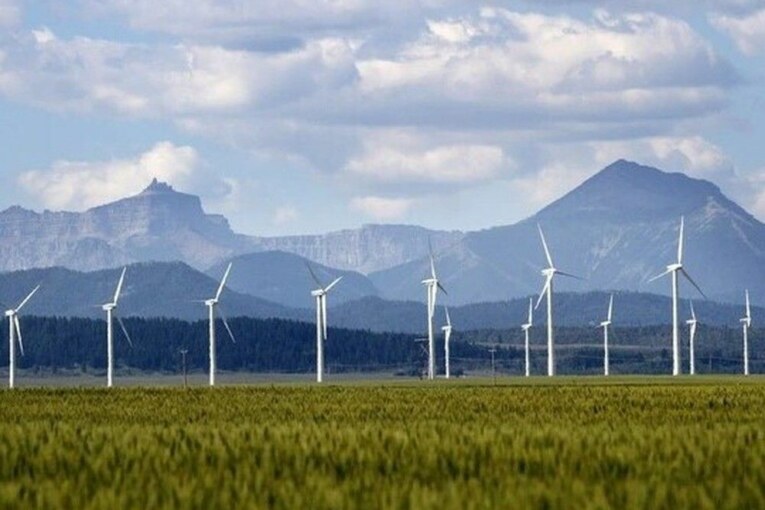 Alberta is an energy juggernaut and will continue along this path for years to come on several different but critical tracks — including renewable power and oil and gas.
We apologize, but this video has failed to load.
Try refreshing your browser, or
tap here to see other videos from our team.
Varcoe: Alberta keeps leading Canada in renewable investment, while oil growth continues
Back to video
When it comes to solar and wind projects, Alberta is already leading the country in attracting new investment. At the same time, oilsands production is expected to grow modestly this decade, with output remaining resilient in the face of the energy transition, according to Rystad Energy.
During a forum in Calgary this week, analysts with the Oslo-based consultancy highlighted these trends, as decarbonization efforts gain speed, but so does the global appetite for more energy.
"We see Alberta being an amazing market opportunity for new growth," Geoff Hebertson, a renewables and power analyst for Rystad, told the energy conference.
Hebertson expects Alberta will continue to top other provinces in attracting new solar and wind developments over the next three years, aided by the push for clean energy, the structure of its electricity market and new federal incentives for such projects.
"When it comes to wind, solar and storage buildout, Alberta is by far going to be the leader," he said in an interview.
"Alberta . . . has allowed for an influx of new development, and we're really going see these projects coming online in 2024 and 2025 — that's when the momentum is going to build."
Industry players are also bullish.
The Canadian Renewable Energy Association recently reported the country saw 1.8 gigawatts of new solar and wind generation capacity added in 2022, with more than 75 per cent of it landing in Alberta.
Alberta added almost 1,400 megawatts of installed capacity in 2022, compared with 387 MW in Saskatchewan and 10 MW in Ontario.
"I think 2023 will be as busy as last year, if not busier," association CEO Vittoria Bellissimo said Friday.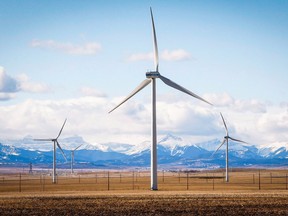 Alberta has seen a surge in renewable energy development in recent years, in part because it has excellent wind and solar resources — and the unique structure of the provincial electricity market.
It's the only deregulated market in the country, enabling private developers to build new projects and sell the electricity, along with the associated renewable energy credits, to corporate customers through long-term power purchase agreements (PPAs).
Companies such as Microsoft, Amazon and Meta, as well as firms such as Cenovus Energy and TC Energy, have inked such agreements in the province.
Business Renewables Centre Canada, which tracks corporate procurement of renewable energy projects, reports the estimated value of these project investments has ballooned from just $34 million in 2017 to $2.4 billion in 2021.
While the figure dropped to $839 million last year, it has already hit $670 million so far in 2023.
Over the past decade, the cumulative value of such ventures has exceeded $4.7 billion.
"Alberta's renewable energy boom is demonstrating that there's more to this province than oil and gas," Greengate Power CEO Dan Balaban wrote in a guest editorial in the Calgary Herald in March.
In a report this month, the Alberta Electric System Operator (AESO) said the province has 1,179 MW of installed solar capacity, and 3,618 MW of wind projects now operating.
Another 3,500 MW of wind, solar and storage initiatives are under construction, while an extra 4,000 MW has been approved by the Alberta Utilities Commission.
The Canadian Renewable Energy Association anticipates over 2,500 MW of new wind and solar capacity will come online in Alberta by year's end.
"It's an exciting time for Alberta for various sources of energy," said Bellissimo.
"The future is bright in lots of different areas and we have arguably the best wind and solar regimes in the entire country — and we need to take advantage of that."
Some industry watchers have wondered how long the trend can continue and the grid's capacity for more additions.
But Hebertson believes the growth will keep going, noting a new federal investment tax credit (ITC) should spur increased renewable project development across Canada.
The federal government has announced a clean technology ITC, a refundable 30-per-cent credit on capital expenditures for solar, wind and energy storage developments.
Hebertson forecasts Canada will draw US$15 billion in clean energy investment by 2025 with the ITC in place, with a big chunk coming to Alberta.
"So long as regulatory hurdles are not a problem, Alberta will continue to lead because the conditions are just right," he added.
While renewable development grows in the province, Rystad's outlook is for oil production to also increase this decade.
Recommended from Editorial
Neither NDP or UCP has answer in platforms for oil revenue shortfalls: experts

Alberta wildfires persist as production outages weigh on oil stockpiles
The consultancy expects oilsands production to grow modestly as export pipeline capacity increases  and companies move forward with incremental expansions of less than 30,000 barrels per day, instead of large capital-intensive greenfield developments.
Rystad analyst Thomas Liles said Canada is on the verge of a "completely new era" on the pipeline front, with the Trans Mountain pipeline expansion expected to start operating next year, adding almost 600,000 barrels per day of export capacity.
He expects Canadian oilsands output to grow from about 3.2 million bpd this year to 3.5 million bpd in 2030.
The sector will face ongoing pressure to decarbonize and government policies and oil prices will remain critical factors in the future.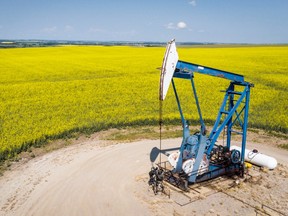 Yet, if the industry can make the same progress to decarbonize that it's demonstrated in the past decade to become more efficient and lower costs, Liles believes it will make strides through measures such as carbon capture, utilization and storage.
"My takeaway is that it's still going to be very steady growth, driven by not only resilient base production, but these lower cost kinds of brownfield expansions," he added.
"We're not talking about huge production increases, but it's still a supply source that's kind of baseload — and it's there to stay for the long term."
Chris Varcoe is a Calgary Herald columnist.
You can read more of the news on source