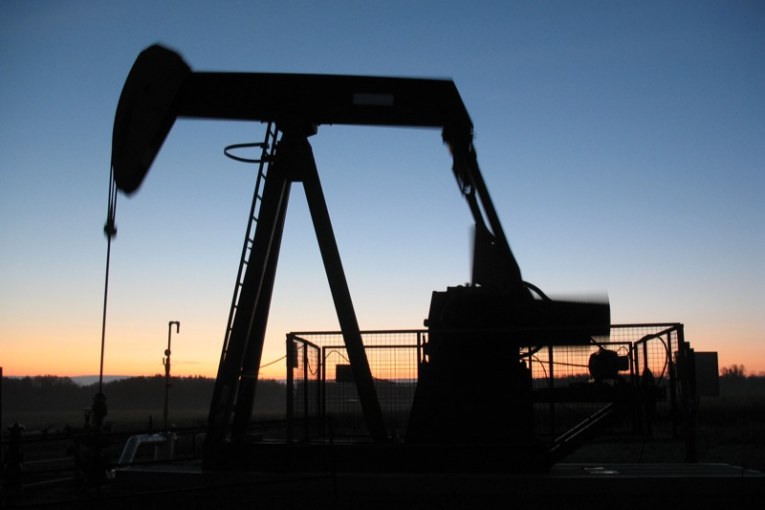 Oil futures were little changed on Monday after paring earlier losses despite Saudi Arabia's pledge to raise crude production to a record high, two weeks before U.S. sanctions potentially choke off Iranian supplies. U.S. crude futures ended Monday's session 5 cents higher at $69.17 a barrel.
Benchmark Brent crude oil futures were up 5 cents on the day to $79.83 a barrel by 2:26 p.m. ET.
Several U.S. lawmakers have suggested imposing sanctions on Saudi Arabia over the killing of Saudi journalist Jamal Khashoggi, while the kingdom, the world's largest oil exporter, has pledged to retaliate to any sanctions with "bigger measures."
Saudi energy minister Khalid al-Falih told Russia's TASS news agency that his country had no intention of unleashing a 1973-style oil embargo on Western consumers, but rather was focused on raising output to compensate for supply losses elsewhere, such as Iran.
Falih said Saudi Arabia would soon raise output to 11 million barrels per day (bpd) from the current 10.7 million. He added that Riyadh had capacity to increase production to 12 million bpd.
"Oil prices are finely balanced in today's trading session despite the Saudi pledge to boost production. It is still not a foregone conclusion that the kingdom's production increase will be enough to compensate for the potential output loss from Iran and Venezuela," said Abhishek Kumar, senior energy analyst at Interfax Energy in London.
Saudi credit default swaps, a form of insurance against a sovereign debt default, have shot to one-year highs, reflecting investor nervousness.
U.S. sanctions on Iran's oil sector start on Nov. 4 and analysts believe anything up to 1.5 million bpd in supply could be at risk.
"The big unknown is how much Iranian oil will be off the market and we'll know in about a month's time. Then we'll have a clearer picture of what to expect for the first quarter of next year," PVM Oil Associates strategist Tamas Varga said.
OPEC agreed in June to boost supply to make up for the expected disruption to Iranian exports.
However, an internal document reviewed by Reuters suggested OPEC is struggling to add barrels as an increase in Saudi supply was offset by declines elsewhere.
The outlook for demand next year, meanwhile, is deteriorating.
The ongoing trade dispute between China and the United States will almost certainly erode demand, analysts say.
OPEC itself estimates demand for its crude will fall to an average of 31.8 million bpd next year, from an average 32.8 million bpd this year.
"The full impact of the U.S.-China trade war will hit markets in 2019 and could act as a considerable drag on oil demand next year, raising the possibility of the market returning to surplus," said Emirates NBD bank in a note.
You can read more of the news on source