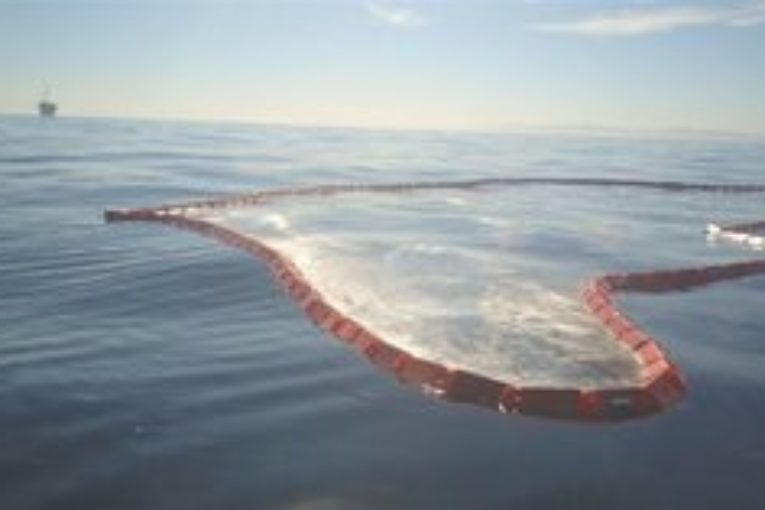 Canadian clean tech fund Evok Innovations is introducing a new oil spill containment technology to the oil and gas market that could dramatically reduce response time to spills, and as a result, reduce environmental impacts to water bodies.
Three years ago Evok, which is funded by Suncor Energy and Cenovus Energy, invested in Israel-based HARBO Technologies. The company's new oil spill containment system has undergone extensive research, development and deployment, and is now ready for commercialization, Evok director Jana Hanova told JWN.
Similar to conventional containment booms, HARBO's system, called T-Fence, acts as a floating barrier to keep spilled oil from spreading while teams mobilize to clean it up. However, conventional systems are heavy and cumbersome, require significant training and often a fleet of vessels to deploy.
HARBO CEO Boaz Ur says its system, which is a series of cartridges small enough to be shipped as luggage on a commercial airplane, is about one-third the weight of conventional booms. "We took different technologies from the plastics industry and put them together to form a completely new and innovative product," Ur says.
"Anyone with 10-20 minutes of training can deploy it immediately."
The system was recently put into action at a refinery in California, the company says. In the middle of the night during an active line test, oil spilled into a canal on the company's property. While the facility has more than 10,000 feet of boom on hand as well as a fleet of vessels and trained teams on call, HARBO says the crew chose the HARBO boom instead due to its ease of use.
"If not contained immediately, the oil could have flowed into several creeks, which drained into the nearby bay, and caused costly and widespread damage to shorelines and infrastructure," HARBO says.
"As the incident was unfolding, the field team assessed the situation and made the decision to deploy HARBO's T-Fence in their initial response instead of their conventional onsite booms. Two employees were able to deploy 82 foot of HARBO's portable boom, enabling the refinery to contain the oil spill in under 15 minutes."
A worker deploys HARBO Technologies' oil spill containment system. Image: HARBO Technologies

Hanova says that speed of deployment is of particular importance in the Canadian market, where inland pipelines and offshore tankers transport heavy diluted bitumen.
"With diluted bitumen, the critical factor in a spill response situation is speed. Response has to be rapid to ensure the bitumen is captured before it spreads and emulsifies," she says, adding that HARBO is currently working on commercial testing for a variety of materials.
Ur says the company isn't looking to replace conventional containment systems, but to add another layer of response. The company says T-Fence is the only product on the market that can effectively respond within the a two-hour window.
While deployment opportunities exist worldwide, this technology could be particularly valuable for remote First Nations communities that could deploy the system using fishing boats before larger containment booms are mobilized, he says.
Hanova says it's only a matter of time until the system takes off worldwide, and she'd like Canada to take the lead. "The technology itself is unlike anything that we've seen in the spill response world," she says.
"In my ideal scenario the system would be made available at every river crossing, at every rail station, and at every oil and gas outfit that is close to a body of water, inland as well as marine.
"Ideally I would like to see policy changes to mandate these ultra-light booms as a quick, first response in addition to some of the larger deployments. If adopted, Canada, and most notably Alberta, has a chance to lead the world in best practice when it comes to oil spill response."
You can read more of the news on source