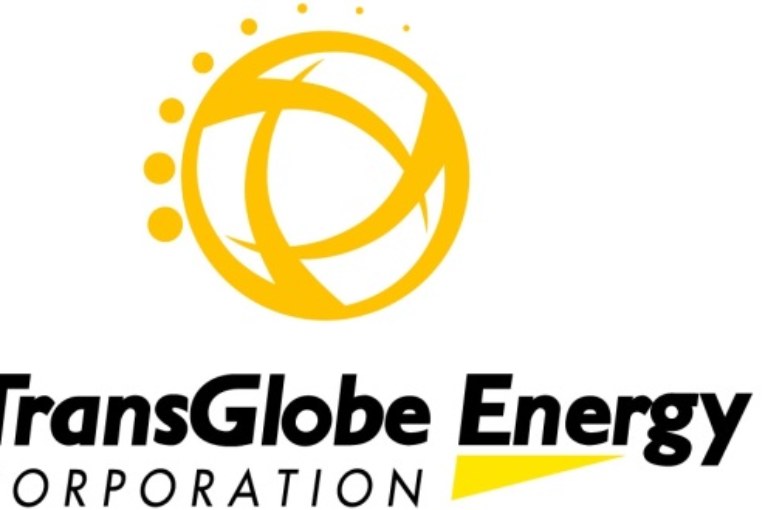 CALGARY, Alberta, Jan. 10, 2018 (GLOBE NEWSWIRE) — TransGlobe Energy Corporation (TSX:TGL) (NASDAQ:TGA) ("TransGlobe" or the "Company") announces the 2018 capital budget and promotions. All dollar values are expressed in US dollars unless otherwise stated.
HIGHLIGHTS
2018 capital budget of $41.3 million (before capitalized G&A)
  –  Egypt $29.1 million
  –  Canada $12.2 million (C$15.3 million)
 
2018 production of 14.2 to 15.6 MBoepd with a mid-point of 14.9 MBoepd
  –  Egypt 12.0 to 13.0 MBopd in 2018
  –  Canada 2.2 to 2.6 MBoepd in 2018
 
2018 drilling program includes 5 Western Desert exploration wells, 8 Eastern Desert development wells and 6 Canadian horizontal Cardium wells
 
Randy Neely is promoted to President and Edward Ok is promoted to VP Finance and CFO
2018 CAPITAL GUIDANCE
The Company's 2018 capital program of $41.3 million (before capitalized G&A) includes $29.1 million for Egypt and $12.2 million (C$15.3 million) for Canada.  The 2018 capital program is balanced to anticipated funds flow using a $55/bbl Brent oil price forecast.  The capital program may be increased if the recent run-up in Brent prices is sustained.
Egypt
The $29.1 million Egypt program has $11.8 million (41%) allocated to exploration and $17.3 million (59%) to development.  The $11.8 million 2018 exploration program is focused entirely on the Western Desert with 5 exploration wells planned (2 wells in South Ghazalat, 2 wells in NW Sitra and 1 well in South Alamein).  The $17.4 million 2018 development program is focused entirely on the Eastern Desert which includes: 8 development wells (5 in West Bakr, 2 in NW Gharib and 1 in West Gharib) and development/maintenance projects in West Bakr, NW Gharib and West Gharib.
The primary focus of the 2018 Egypt plan is to sustain/grow Eastern Desert production and to evaluate the Company's 1 million+ acres of exploration lands. The exploration program is designed to test an independent structure at South Alamein to prove up additional oil reserves on the concession and to test four independent structures on South Ghazalat and N.W. Sitra.  The South Ghazalat and N.W. Sitra exploration wells are basin opening wells which could also de-risk 13 of the 21 additional prospects mapped on 3-D seismic.  No production is budgeted from the Western Desert exploration assets in 2018.
Canada
The $12.2 million (C$15.3 million) Canada program consists of 6 (5.5 net) horizontal (multi-stage frac) wells targeting the Cardium light oil resource at Harmattan and additional maintenance/development capital.  The Cardium drilling program in 2018 provides growth in oil and liquids production.  The development program is expected to increase the Canadian oil and liquids weighting to 67% from 60% in 2017.
The 2018 well design will be similar to the 2017 which targeted one mile horizontal laterals with multi-stage facture stimulations placing ~600 tonnes of proppant per well.  The final 2018 completion design will incorporate lessons learned and results from the 2017 program.  Based on 2017 results, the Company is budgeting ~$2.0 million (C$2.5 million) per well to drill, complete, equip and tie-in for the 2018 program.
The approved 2018 capital program is summarized in the following table:
Concession
 
TransGlobe 2018 Capital ($MM)
 
 
 
Gross Well Count
 
 
Development
 
Exploration
 
Total
 
(Drilling)
 
 
Wells*
 
Other
 
 
Wells
 
Other
 
 
 
 
 
Devel
 
Explor
 
Total
West Gharib
 
 
2.6
 
 
1.1 
 
 
 
—
 
 
—
 
 
 
 
3.7
 
 
1
 
 
—
 
 
—
 
 
West Bakr
 
 
7.3
 
 
3.1
 
 
 
 
—
 
 
—
 
 
 
 
10.4
 
 
5
 
 
—
 
 
5
 
 
NW Gharib
 
 
2.4
 
 
0.9
 
 
 
 
–
 
 
–
 
 
 
 
3.3
 
 
2
 
 
–
 
 
2
 
 
NW Sitra
 
 
—
 
 
—
 
 
 
 
5.2
 
 
0.2
 
 
 
 
5.4
 
 
—
 
 
2
 
 
2
 
 
South Ghazalat
 
 
—
 
 
—
 
 
 
 
3.3
 
 
0.2
 
 
 
 
3.5
 
 
—
 
 
2
 
 
2
 
 
South Alamein
 
 
—
 
 
—
 
 
 
 
2.8
 
 
–
 
 
 
 
2.8
 
 
—
 
 
1
 
 
1
 
 
Egypt
 
$
12.3
 
$
5.1
 
 
 
$
11.342
 
$
0.4
 
 
 
$
29.1
 
 
8
 
 
5
 
 
13
 
 
Canada
 
$
11.2
 
$
1.1
 
 
 
 
—
 
 
—
 
 
 
$
12.2
 
 
6
 
 
—
 
 
6
 
 
Total 2018
 
$
23.4
 
$
6.6
 
 
 
$
11.3
 
$
0.4
 
 
 
$
41.3
 
 
14
 
 
5
 
 
19
 
 
Splits (%)
 
 
71%
 
 
29%
 
 
100
%
 
74
%
 
26
%
 
100
%
 
*Wells includes new wells, completions, workovers, recompletions and equipping.
2018 PRODUCTION OUTLOOK
The 2018 production outlook for the Company is provided as a range to reflect timing and performance contingencies.   
Total corporate production is expected to range between 14.2 MBoepd and 15.6 MBoepd for 2018 (mid-point of 14.9 MBoepd) with a 94% weighting to oil and liquids.   Egypt oil production is expected to range between 12.0 and 13.0 MBopd in 2018.  Canadian production is expected to range between 2.2 and 2.6 MBoepd in 2018, adjusting for a one month shut-in for plant and facility turn-arounds scheduled for May in the Harmattan area. The May shut-in reduces corporate production by approximately 200 Boepd on an annualized basis.
MANAGEMENT PROMOTIONS
As part of TransGlobe's succession plan, the Company is pleased to announce that Randy Neely has been promoted to President and Edward Ok has been promoted to VP Finance and CFO, effective immediately.  Randy Neely has served as TransGlobe's VP Finance and CFO since joining the Company in 2012.  Eddie Ok initially joined the Company as Deputy Finance Manager in the Company's Cairo office in 2012 and then became the Company Controller based in Calgary in January 2015.
Prior to joining TransGlobe, Mr. Neely spent 19 years in executive and financial positons, including CFO at Pearl (Blackpearl) Exploration, Zodiac Exploration and Trident Exploration.  Prior to that he had spent three and a half years with TD Securities investment banking and eight years in various positions with KPMG.
Prior to joining TransGlobe, Mr. Ok was most recently at Zodiac Exploration and has over 10 years of corporate finance and accounting experience.  Mr. Ok holds a Bachelor of Commerce from the University of Alberta, is a Chartered Accountant licensed in the Province of Alberta and a Certified Public Accountant licensed in Washington State.
Mr. Ross Clarkson, CEO, stated: "I am very pleased to have Randy and Eddie moving into levels of increased responsibility in the organization.  They have both demonstrated the leadership, initiative and ability to drive the future growth of the Company. Randy has been instrumental in navigating the difficulties and challenges the Company has faced as a result of the downturn in oil prices over the past three years including the refinancing of our convertible debentures in Q1 2017.  Randy is very well known by all of our large shareholders and credit holders and has been working closely with the key decision makers within the Ministry of Petroleum and EGPC over the past five plus years.  These promotions recognize their demonstrated strength as leaders within the organization".
TransGlobe Energy Corporation is a Calgary-based, growth-oriented oil and gas exploration and development company whose current activities are concentrated in the Arab Republic of Egypt and Canada. TransGlobe's common shares trade on the Toronto Stock Exchange under the symbol TGL and on the NASDAQ Exchange under the symbol TGA.
Advisory on Forward-Looking Information and Statements  
Certain statements included in this news release constitute forward-looking statements or forward-looking information under applicable securities legislation. Such forward-looking statements or information are provided for the purpose of providing information about management's current expectations and plans relating to the future. Readers are cautioned that reliance on such information may not be appropriate for other purposes. Forward-looking statements or information typically contain statements with words such as "anticipate", "believe", "expect", "plan", "intend",  "estimate", "may", "will", "would" or similar words suggesting future outcomes or statements regarding an outlook. In particular, forward-looking information and statements contained in this document include, but are not limited to, anticipated drilling, completion and testing plans, including, the anticipated timing thereof, prospects being targeted by the Company, and rig mobilization plans; expected future production from certain of the Company's drilling locations; TransGlobe's plans to drill additional wells, including the types of wells, anticipated number of locations and the timing of drilling thereof; the timing of rig movement and mobilization and drilling activity; the Company's plans to file development lease applications for certain of its discoveries, including the expected timing of filing of such applications and the expected timing of receipt of regulatory approvals; anticipated production and ultimate recoveries from wells;  the Company's  plans at South Alamein, to potentially file a development plan (including the expected timing thereof) the Company's initial drilling program at Harmattan, including the anticipated timing of wells on production; TransGlobe's plans to continue exploration, development and completion programs in respect of various discoveries; future requirements necessary to determine well performance and estimated recoveries; and other matters.
Forward-looking statements or information are based on a number of factors and assumptions which have been used to develop such statements and information but which may prove to be incorrect. Although the Company believes that the expectations reflected in such forward-looking statements or information are reasonable, undue reliance should not be placed on forward-looking statements because the Company can give no assurance that such expectations will prove to be correct. Many factors could cause TransGlobe's actual results to differ materially from those expressed or implied in any forward-looking statements made by, or on behalf of, TransGlobe.
In addition to other factors and assumptions which may be identified in this news release, assumptions have been made regarding, among other things, anticipated production volumes; the timing of drilling wells and mobilizing drilling rigs; the number of wells to be drilled; the Company's ability to obtain qualified staff and equipment in a timely and cost-efficient manner; the regulatory framework governing royalties, taxes and environmental matters in the jurisdictions in which the Company conducts and will conduct its business; future capital expenditures to be made by the Company; future sources of funding for the Company's capital programs; geological and engineering estimates in respect of the Company's reserves and resources; the geography of the areas in which the Company is conducting exploration and development activities; current commodity prices and royalty regimes; availability of skilled labour; future exchange rates; the price of oil; the impact of increasing competition; conditions in general economic and financial markets; availability of drilling and related equipment; effects of regulation by governmental agencies; future operating costs; uninterrupted access to areas of TransGlobe's operations and infrastructure; recoverability of reserves and future production rates; that TransGlobe will have sufficient cash flow, debt or equity sources or other financial resources required to fund its capital and operating expenditures and requirements as needed; that TransGlobe's conduct and results of operations will be consistent with its expectations; that TransGlobe will have the ability to develop its properties in the manner currently contemplated; current or, where applicable, proposed industry conditions, laws and regulations will continue in effect or as anticipated as described herein; that the estimates of TransGlobe's reserves and resource volumes and the assumptions related thereto (including commodity prices and development costs) are accurate in all material respects; and other matters.
Forward-looking statements or information are based on current expectations, estimates and projections that involve a number of risks and uncertainties which could cause actual results to differ materially from those anticipated by the Company and described in the forward-looking statements or information. These risks and uncertainties which may cause actual results to differ materially from the forward-looking statements or information include, among other things, operating and/or drilling costs are higher than anticipated; unforeseen changes in the rate of production from TransGlobe's oil and gas properties; changes in price of crude oil and natural gas; adverse technical factors associated with exploration, development, production or transportation of TransGlobe's crude oil reserves; changes or disruptions in the political or fiscal regimes in TransGlobe's areas of activity; changes in tax, energy or other laws or regulations; changes in significant capital expenditures; delays or disruptions in production due to shortages of skilled manpower equipment or materials; economic fluctuations; competition; lack of availability of qualified personnel; the results of exploration and development drilling and related activities; obtaining required approvals of regulatory authorities; volatility in market prices for oil; fluctuations in foreign exchange or interest rates; environmental risks; ability to access sufficient capital from internal and external sources; failure to negotiate the terms of contracts with counterparties; failure of counterparties to perform under the terms of their contracts; and other factors beyond the Company's control. Readers are cautioned that the foregoing list of factors is not exhaustive. Please consult TransGlobe's public filings at www.sedar.com and www.sec.gov/edgar.shtml for further, more detailed information concerning these matters, including additional risks related to TransGlobe's business.
The forward-looking statements or information contained in this news release are made as of the date hereof and the Company undertakes no obligation to update publicly or revise any forward-looking statements or information, whether as a result of new information, future events or otherwise unless required by applicable securities laws. The forward-looking statements or information contained in this news release are expressly qualified by this cautionary statement.
Oil and Gas Advisories
BOEs may be misleading, particularly if used in isolation. A BOE conversion ratio of six thousand cubic feet of natural gas to one barrel of oil equivalent (6 mcf: 1 bbl) is based on an energy equivalency conversion method primarily applicable at the burner tip and does not represent a value equivalency at the wellhead. Given that the value ratio based on the current price of crude oil as compared to natural gas is significantly different from the energy equivalency of 6:1, utilizing a conversion on a 6:1 basis may be misleading as an indication of value.
References in this press release to production test rates, are useful in confirming the presence of hydrocarbons, however such rates are not determinative of the rates at which such wells will commence production and decline thereafter and are not indicative of long term performance or of ultimate recovery. While encouraging, readers are cautioned not to place reliance on such rates in calculating the aggregate production for TransGlobe. A pressure transient analysis or well-test interpretation has not been carried out in respect of all wells. Accordingly, the Company cautions that the production test results should be considered to be preliminary.
Certain type curve information included to in this news release, including IP30, represents estimates of the production decline and ultimate volumes expected to be recovered from wells over the life of the well. This information is based on management-generated type curves based on a combination of historical performance of older wells and management's expectation of what might be achieved from future wells. The information represents what management thinks an average well will achieve. Individual wells may be higher or lower but over a larger number of wells management expects the average to come out to the type curve. Over time type curves can and will change based on achieving more production history on older wells or more recent completion information on newer wells.
The following abbreviations used in this press release have the meanings set forth below:

Bopd        barrels of oil per day
Boepd      barrels of oil equivalent per day
GJ/d         giga joules per day
$C/JG      Canadian dollars per giga joule
                                                                                 
For further information, please contact: 

Investor Relations
Telephone: 403.444.4787
Email: [email protected]
Web site:  http://www.trans-globe.com
You can read more of the news on source