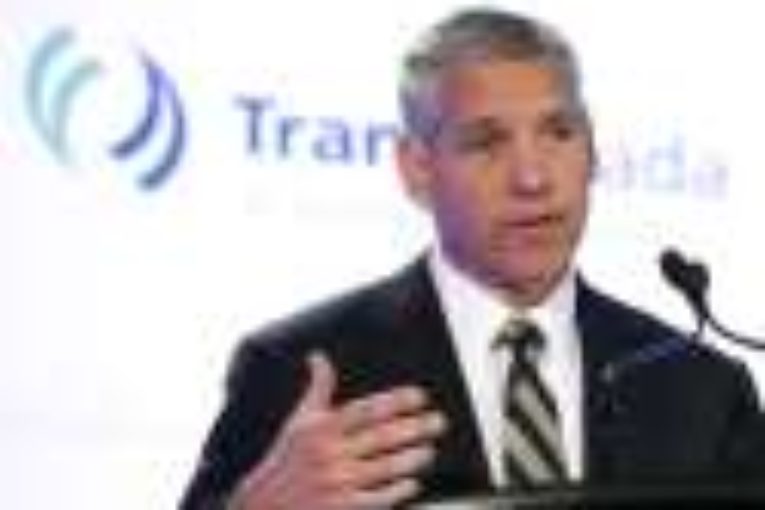 CALGARY — TransCanada Corp. announced plans to expand its Canadian Mainline pipeline in southern Ontario as it reported an improved second-quarter profit compared with a year ago.
The company says it plans to spend $160 million in increase capacity of the natural gas pipeline. The project will add compression and associated facilities to transport an additional 80 million cubic feet of natural gas per day.
"This expansion will help ensure Ontario customers receive the natural gas they need over the long-term and meet growing market demand in Atlantic Canada," said Karl Johannson, TransCanada's executive vice president and president, Canada and Mexico natural gas pipelines and energy.
Meanwhile, TransCanada said it earned $881 million attributable to common shareholders or $1.01 per diluted share for the quarter ended June 30.
That compared with a profit of $365 million or 52 cents per diluted share in the same quarter last year.
Revenue for the quarter totalled nearly $3.22 billion, up from $2.75 billion a year ago.
CEO Russ Girling said the improvement was due to the acquisition of the Columbia Pipeline Group last year, strong performance in its pipelines businesses and higher earnings from Bruce Power.
On Thursday, the company launched an open season for additional commitments for the transportation of crude oil on the Keystone pipeline system, according to a statement. The open season will close on Sept. 28.
The Keystone system, including the Keystone and Keystone XL pipelines, moves oil from Hardisty, Alberta, to markets in Cushing, Oklahoma, then onto the U.S. Gulf Coast.
While the original Keystone is already operating, the controversial Keystone XL was delayed for years before being rejected by the administration of former U.S. President Barack Obama.
In May, TransCanada's chief executive said lower oil prices and alternative export routes were complicating negotiations for shipper commitments on the XL pipeline project. He said the company did not have a firm deadline for concluding those talks.
In March, President Donald Trump's administration approved Keystone XL. The expansion increases the capacity of the current Keystone system from Canada's oil-producing Alberta province to the Gulf of Mexico.
The Canadian Press with files from Thomson Reuters 2017
All phones must be sold unlocked and companies may no longer charge a $50 fee to unlock them
Hedge funds pay handsomely for Quandl's market-beating alternative data, but when does such data cross the line into privacy violations or insider trading?
A handful of stocks have equaled the digital currency's gravity-defying surge
The Bank of Canada is breathing a sigh of relief that Canada's housing boom and the hints of a bust in Toronto are stabilizing, but the optimism is premature, analysts …
You can read more of the news on source