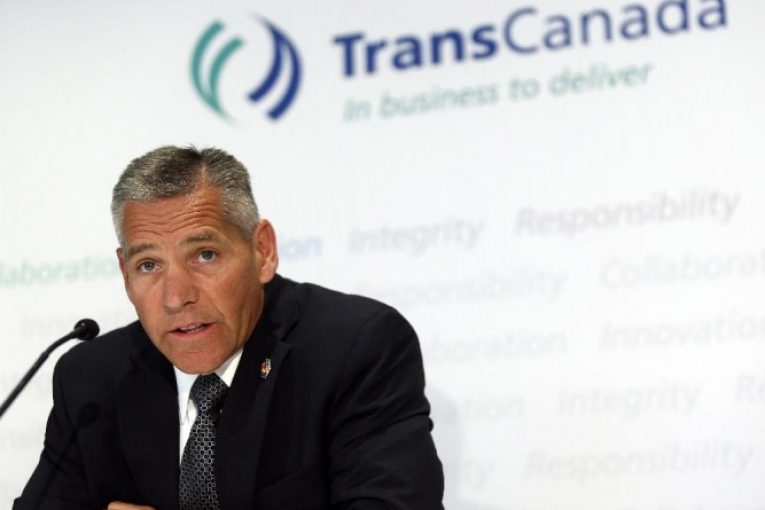 CALGARY, Alberta (Reuters) – TransCanada Corp (TRP.TO) will suspend the application for its Energy East pipeline for 30 days and may abandon the project, the company said on Thursday, weeks after Canada's National Energy Board (NEB) regulator announced a tougher review process.
TransCanada will do a "careful review" of the new assessment process to gauge its effect on the costs, schedules and viability of the pipeline to the Atlantic coast, the company said in a statement.
The NEB in August expanded the scope of Energy East's review, saying it will consider the project's indirect greenhouse gas contributions and will provide "more visibility" to the evaluation of risks associated with accidents such as oil spills.
Energy East, which would take crude from Canada's oil heartland of Alberta, would attain higher prices for Canadian producers, whose landlocked product trades at a discount to the West Texas Intermediate benchmark.
Assessing indirect emissions had been opposed by TransCanada, which had called it "completely redundant and unnecessary."
The company said on Thursday it will continue to advance its other projects despite pausing Energy East.
Dirk Lever, an energy infrastructure analyst at AltaCorp Capital in Calgary, said: "What they want to do is halt the clock on it, and I can't say I am surprised."
Assessing indirect emissions "is a really tough ask," he added.
Energy East's importance has somewhat diminished for TransCanada since U.S. President Donald Trump this year signed an order reviving the company's Keystone XL pipeline, which would run from Alberta's oil sands to U.S. refineries.
The pipeline was up for its second NEB review, after the first stalled last year amid protests by environmentalists and after revelations that regulatory panel members met privately with a TransCanada consultant.
The NEB this year ordered Energy East's review to start again from the beginning, voiding all decisions from the project's previous panel.
You can read more of the news on source