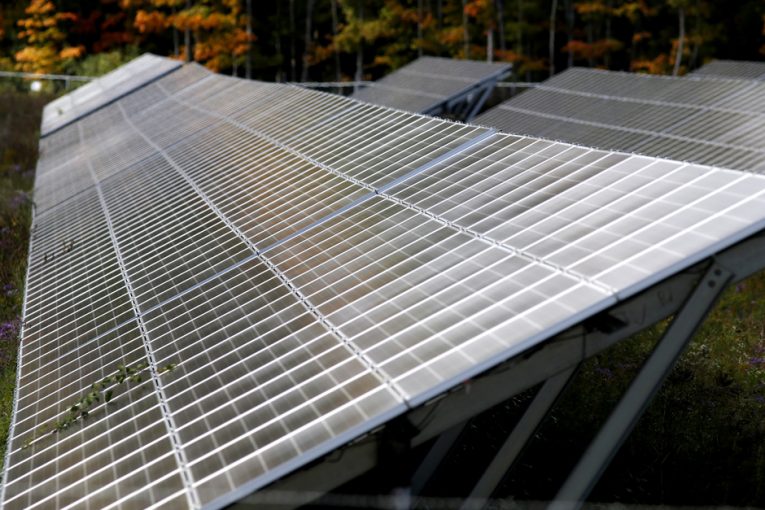 CALGARY – TransCanada Corp. earned a tidy return of approximately $83 million on its solar power assets in Ontario after announcing their sale Wednesday, as it doubles down on investment in oil and gas assets in sharp contrast to rivals that are expanding their renewable energy asset base.
Calgary-based pipeline giant TransCanada sold its solar power portfolio to a subsidiary of Montreal's Axium Infrastructure Inc. for $540 million, capturing a price appreciation of $83 million in around three years. The portfolio includes eight facilities that generate a total of 76 megawatts of renewable power, a sector which analysts say wasn't a strategic fit for TransCanada, which bought the assets from Guelph-based Canadian Solar Inc. for $457 million through a series of transactions, the last of which was carried out in 2014.
"This transaction demonstrates our financial discipline," TransCanada president and CEO Russ Girling said in a statement, adding the company would apply the proceeds of the sale to its $24-billion planned capital program, the largest portion of which is focused on natural gas pipelines, followed by oil pipelines.
TransCanada is best known for its natural gas pipeline network and its oil pipelines, but the company also owns a substantial power generation business, including the Bruce nuclear power plant in Ontario, wind farms in Ontario and natural-gas cogeneration power plants in Alberta, Ontario and Quebec. Meanwhile, rival infrastructure company Enbridge Inc. has spent billions in recent years expanding its renewable power portfolio, especially in offshore wind capacity.
"I'm not sure it was really a fit for TransCanada," AltaCorp Capital analyst Dirk Lever said, noting the company does own significant electrical generation assets. "When they take their excess natural gas that they have and create electricity from it – that is a natural fit."
TransCanada spokesperson Terry Cunha said via email the company no longer owns any solar power assets after Wednesday's sale.
Lever said he expects to see more oil and gas industry players sell off their renewable portfolios as they are non-core assets. "This doesn't really surprise me for TransCanada," he said.
RBC Dominion Securities analyst Robert Kwan said the deal to sell the portfolio is a "modest size" for TransCanada and wouldn't affect the company's share price. "However, we believe that non-core asset monetizations are a capital efficient way of financing growth capex and with that, we view the asset sale as a slight positive for the TransCanada 'story,'" he said.
The company would have earned $45 million before interest, taxes and depreciation on the solar assets this year, which suggests the sales price represented 12 times the earnings value of the assets, according to CIBC World Markets analyst Robert Catellier.
Greenpeace senior energy strategist Keith Stewart said in an email to the Canadian Press that the strategy shows the company is out of touch with current trends.
"The company is doubling down on a sunset industry because oil and gas is what it knows, but long-term investors should recognize that selling your solar farms to finance pipelines is the equivalent of cancelling your Netflix subscription so you can get a premium membership at Blockbuster," he said.
The company's shares traded down close to 3 per cent mid-day Wednesday to $59.31 each.
Financial Post with files from The Canadian Press
gmorgan@nationalpost.com
You can read more of the news on source