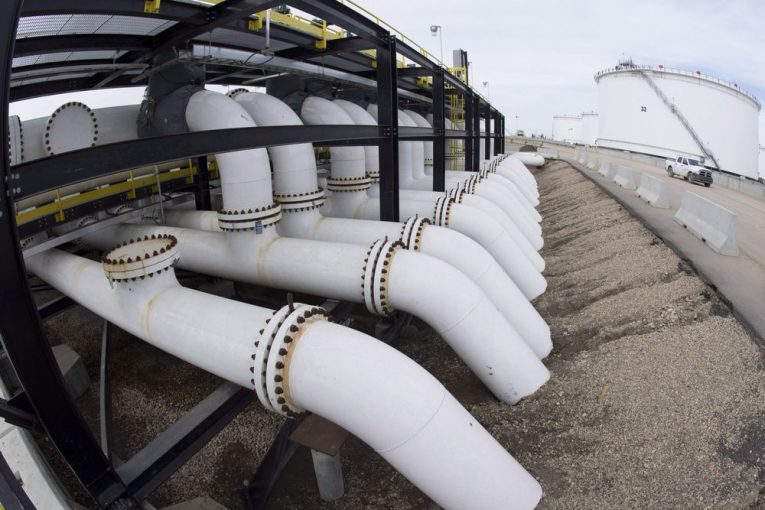 The National Energy Board will hold hearings in British Columbia and Alberta to review proposals by Trans Mountain for its detailed pipeline corridor through the two provinces.
The board will also hold a hearing early next year in Chilliwack, B.C., to review a proposal by Trans Mountain to relocate nearly two kilometres of its pipeline corridor through the city.
Meanwhile, hearings will be held in Spruce Grove, Edson and Hinton in November and December on the first two segments of the pipeline through Alberta.
More hearings are also planned in both provinces in 2018.
The federal government's approval of the expansion project included a general pipeline corridor from Edmonton to Burnaby, B.C.
The board says the company, a subsidiary of Kinder Morgan Canada, has asked for seven variances that affect about four kilometres of the 1,147-kilometre corridor.
The federal regulator says from April to July, it received 452 statements opposing the detailed route that Trans Mountain is proposing.
On Thursday, the energy board said the project has met conditions required for the expansion of its Westridge Marine Terminal in Burnaby.
Trans Mountain has plans to expand the terminal's dock to load three tankers, up from one, and increase the number of delivery lines connected to its other Burnaby terminal.
The expanded terminal is part of a $7.4-billion project that would triple the capacity of the pipeline and increase tanker traffic in the Vancouver area.
Peter Watson, chairman and CEO of the National Energy Board, said the route hearings will focus on concerns from landowners and those affected by the pipeline.
"By listening to their concerns, the NEB can ensure that the pipeline is placed in the best possible location," he said in a statement.
You can read more of the news on source