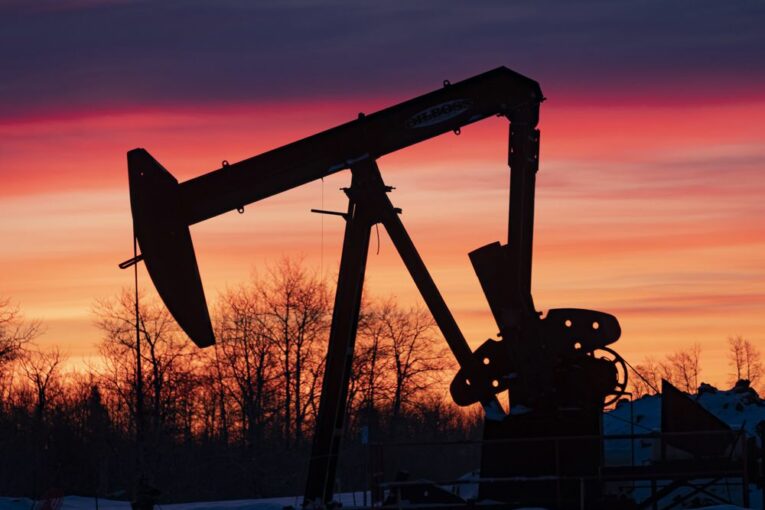 CALGARY – Amid a global surge in natural gas prices, Tourmaline Oil Corp. is paying out the equivalent of a full-year's worth of dividends in one month and says more special dividend payouts are on the way.
"What you're seeing is the world's actually a little bit short of gas and pricing is strong right now," Tourmaline president and CEO Mike Rose said after his company became the first in the Canadian oilpatch to pay out a special dividend in years.
Tourmaline announced after markets closed Wednesday that it would pay a special dividend of 75 cents per share next month as skyrocketing natural gas prices have allowed the Calgary-based gas producer to hit its debt targets and left it flush with cash.
The one-time payout is greater than the company's annual dividend, which it also increased for the second time this year to a total of 72 cents per share, equivalent to a roughly 2 per cent dividend yield.
"We expect, if prices hold, we'll be able to pay more (special dividends) in 2022, but we'll have to see how the world unfolds price wise and how much free cash flow we generate," Rose said. "We didn't give a locked in timing on when we're going to do them."
These are the prices we've been praying for

Mike Rose
Oil and gas companies are looking to attract investors by offering generous payouts and bringing down debt, rather than venturing into new areas. Last week, Royal Dutch Shell Plc said it would pay shareholders US$7 billion out of the $US9.5 billion in proceeds from its sale of U.S. shale assets to ConocoPhillips. The cash pledge comes less than two months after Shell raised its dividend by almost 40 per cent and started US$2 billion of share buybacks.
Natural gas prices have risen across the globe as storage inventories are below their five-year average heading into the winter heating season. Russia has curtailed gas deliveries to Europe, stirring fears of a potential shortage and causing fierce competition among Asian and European utilities for LNG cargoes.
As a result, U.S. Gulf Coast LNG facilities are working at close to full capacity in an effort to super-cool as much natural gas for export as possible, creating a draw of 10 billion cubic feet per day out of North America.
Citigroup Inc. more than doubled its Asian and European natural gas forecasts for next quarter and said prices could surge to as high as US$100 per million British thermal units in the event of a particularly cold winter.
LNG prices in Asia have jumped sharply. Japan-Korea marker prices have jumped almost 50 per cent so far this month to US$30 per mmBtu, while in Europe LNG is up around 40 per cent to close to US$25 per mmBtu.
In the natural gas business, the winter heating season — when more natural gas is withdrawn from storage than is injected into storage caverns – officially begins Oct. 31 but North American producers are watching global markets closely.
Even if North America experiences a mild winter, or a winter that arrives late, he said the company is still expecting natural gas prices at the NYMEX hub between US$3 per thousand cubic feet and US$4 per mcf.
"These are the prices we've been praying for," Rose said, adding the industry has been through multiple years of low commodity prices.
Tourmaline is currently hitting its long-term debt target and promised to allocate "the vast majority" of its expected free cash flow to repaying shareholders, including through increases to its regular dividend, new special dividends when natural gas prices are high and "tactical" share buybacks if equity prices fall.
The company still expects to grow its production by 5 per cent per year in the coming years, but Rose said the investors are looking primarily for growth in shareholder returns.
Tourmaline shares rose $2.36 each following the announcement, or just shy of 6 per cent, to $43.47 per share as markets opened Thursday. The stock is up 147 per cent, or $25.71 per share, since the beginning of the year.
Multiple analysts increased their target price on the stock following Wednesday night's announcement. Raymond James analyst Jeremy McCrea upped his target price on the company to $50 per share from $44.50.
"The special dividend and base dividend increase announced yesterday should not come as a complete surprise but what was important was the narrative surrounding the shareholder-friendly items," McCrea said, adding that the company's commitment to paying shareholders rather than drilling aggressively "should stoke new interest in the name."
He said Tourmaline shares have run up sharply this year, but the company's free cash flow could equal 18 per cent of its market value, leaving further room for payouts.
With files from Bloomberg
• Email: [email protected] | Twitter: geoffreymorgan
You can read more of the news on source