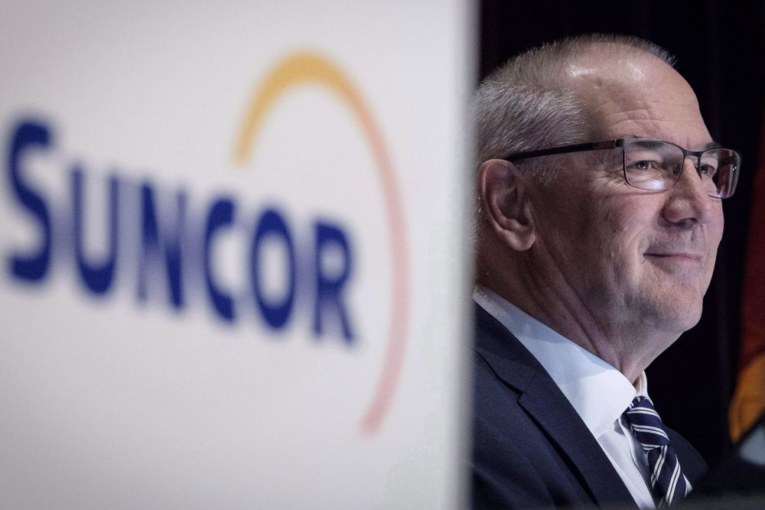 Suncor chief executive Steve Williams will lead his last annual meeting next spring before retiring, the Calgary-based energy giant announced Wednesday.
Mark Little has been appointed president effective immediately and will assume the CEO role once Williams leaves on May 2, the company said.
"I consider myself extremely fortunate to have been a part of Suncor, working with a highly effective team as we developed and executed our business strategy," Williams said in a release.
"I'm making this transition now, knowing that it's a good time to do so. Thanks to a sound strategy grounded in operational excellence and capital discipline, a healthy balance sheet, and an ongoing focus on sustainability and technology and innovation, I'm optimistic about Suncor's future under Mark's leadership."
Williams, 62, joined Suncor in 2002 and took the helm of Canada's largest energy producer by market capitalization from longtime CEO Rick George when he retired in 2012.
Board chairman Mike Wilson praised Williams's leadership while guiding Suncor's growth through acquisitions and projects such as the Fort Hills oilsands mine and improving the company's environmental performance.
Williams has been one of the more outspoken CEOs in the oilpatch, insisting recently the company will approve no new major expansion projects until Canada's export pipeline access problem is resolved.
He has also led the way in support for environmental initiatives and was one of four energy company leaders to stand alongside Premier Rachel Notley in 2015 when she unveiled the province's sweeping climate plan, which included a growing carbon tax.
Little, 56, has been with Suncor for 10 years, most recently as chief operating officer.
"He has a keen understanding and appreciation of the issues and opportunities facing our industry which will be crucial for success in his new role," Wilson said of Little, whose experience prior to Suncor included leadership roles in oilsands production and refining operations.
"I want to thank Steve for his leadership and vision. The strong foundation that he's put into place positions Suncor very well," Little said. "I look forward to guiding Suncor as we continue its success story."
— With files from The Canadian Press
You can read more of the news on source