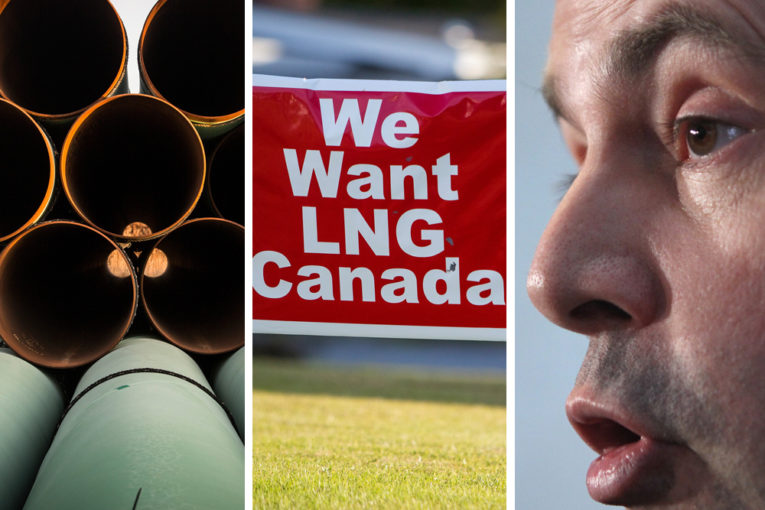 From NAFTA renegotiations to the birth of the cannabis sector, plenty of game-changers impacted the economy in 2017, but — for better or for worse — the government-led energy transition packed the biggest punch.
Governments in Alberta and Ottawa worked hand-in-hand to wean the economy away from the Western-Canadian based fossil fuel industry in favour of clean energy. They did that by taxing carbon, jacking up oil and gas regulations, accelerating the shutdown of coal plants, and capping growth of the oilsands sector. They provided incentives to renewable energy and promoted economic diversification to soak up excess capacity – such as unemployed oil and gas workers and empty real estate, especially in Alberta. They also supported some major fossil fuel projects while discouraging others to show they are balancing energy and the environment.
In reality, the giant government intrusion, tepid market response, no let up in anti-oilsands campaigns, disconnect from other jurisdictions — such as the United States, which is producing and exporting record levels of oil, and China, which really wants oil and gas from Canada, not lectures about the environment — keep raising questions about where it's all going.
There's plenty on the horizon to suggest it's going sideways, because there will be big pushback next year.
The first spoiler will be Jason Kenney. He's already upsetting the Alberta-Ottawa order and if he becomes Alberta premier in 2019, as he seems on track to do, relations with Ottawa will be hostile. He's already put the federal Liberals on notice that Alberta will no longer be their "doormat" and that he will join Saskatchewan to sue them over the carbon tax.
Even before the next provincial election, Kenney will sit as United Conservative opposition leader in the legislature after winning last week's byelection in Calgary and amplify the voice of thousands of Albertans left behind by the energy shakeup. At the very least, he will make it politically uncomfortable to pursue the next big plans, from methane emissions reductions to the 50 per cent increase in the provincial carbon tax Jan. 1, to 30 per tonne, leading to the federally mandated $50 price in 2022.
"Alberta families are already struggling under the weight of a carbon tax that this NDP government never campaigned on," Kenney said. "Their job-killing carbon tax has made virtually everything Albertans buy more expensive, from groceries to kids' hockey fees, and everything in between. The NDP is even slapping Albertans with a whopping 75 percent tax on natural gas. It's all economic pain with no environmental gain."
The former federal cabinet minister also said he will oppose federal National Energy Board reforms to include upstream and downstream emissions in pipeline reviews and retaliate against provinces that block pipelines.
Another setback will come from the widening gap between the costs of the energy transition, whose bills have been piling up for nearly two years in the form of higher taxes and bigger government deficits, and the yet-unrealized economic benefits. So far promised pipelines have not broken ground and even if they do, oil won't start moving until the next decade. Things will get politically indefensible if one or both Trans Mountain and Keystone XL pipelines remain as challenged as they are today.
Meanwhile, for those keeping score, the heavy discounts on domestic oil and natural gas because of lack of export infrastructure will serve as a reminder of governments' failure to deliver. Canadian oil has been selling for half the price of U.S. oil, making it the cheapest in the world today.
The final straw will come if one or more major energy projects are cancelled or delayed. It would confirm that Canada's high environmental expectations are too expensive. The one to watch is the proposed Shell-led LNG Canada project in Kitimat, B.C., which is expected to announce a final investment decision in mid-2018. Major energy project cancellations in the last year have tarnished Canada's reputation and likely played a role in the new British Columbia NDP government's decision to move ahead with the Site C $10 billion hydro project, even if it campaigned to stop construction. At this point, no government wants to wear another investment pullback, even in a sector (oil and gas or big hydro) that isn't favoured.
Long-time Alberta political and industry insider David Yager noted there are plenty of past examples of punitive policies against Canada's oil sector that got reversed – from the federal National Energy Program to Alberta's past oil royalty increases – and those currently being implemented will be no different.
"Not immediately, of course," said Yager, who now advises oil services executives. "Only after the economic damage is clear – companies and workers have suffered mightily and capital outflows begin to affect the presiding jurisdiction – do governments undo what they have done. Often it takes a change in government to fix things entirely."
You can read more of the news on source