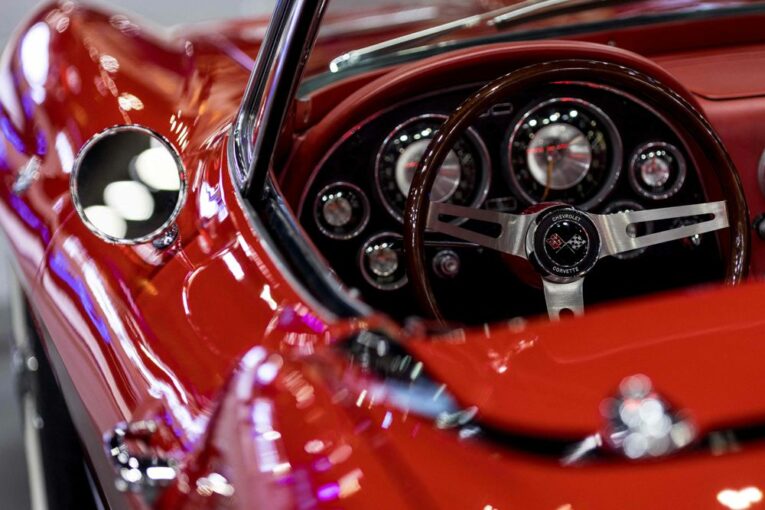 So much has happened since we last had a chance to round up all the hot cars hitting the road. In the course of 20 short months, we've had one wearying pandemic, a global chip shortage — not to mention the dearth of new cars it has engendered — and, most importantly, the ascendance of the electric vehicle (EV) from California-centric novelty to mainstream powertrain of the future.
That's not to say that the good, old petrol engine doesn't have some gas left. Indeed, if some of the recent auto superstars are any indication, we're a long way from having heard the last of internal combustion. But with the paradigm shifted, let's look at a few highlights from the past 12 months as well as some speedsters we're looking to drive in the next 12.
1. The very best handling four-door sedan: Porsche Taycan Turbo S
Yes, EVs are supposed to be all about reduced emissions and blinding acceleration — both of which this electrified Porsche boasts in spades — but the truly amazing thing about the Taycan is how adroitly it takes to the twisted road. We recently had a chance to hammer a Turbo S around Canadian Tire Motorsport Park (a.k.a. Mosport) in Bowmanville, Ont., in a direct comparison with Porsche's evergreen 911 Carrera 2S. We weren't surprised that the electrified torque made a mockery of the turbocharged six, but the way the big four-door throttled the iconic sportster through high-speed corners was truly shocking. Credit Porsche's chassis magic and/or the hyper-low centre of gravity enabled by building all those battery cells into the floor, but whatever the source of Taycan's phenomenal road-holding ability, the 911 didn't stand a chance. Oh, and with 750 horsepower, the Taycan is incredibly fast, too.
2. Supercar on a budget: Chevrolet Corvette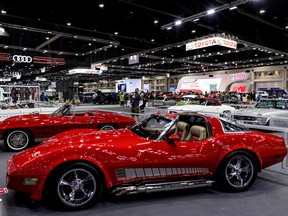 Chevrolet's new mid-engine Corvette has (not yet, at least) turned into the Ferrari-stomping monster many predicted. Nonetheless, it's nothing short of amazing. Exotic without being pricey, Corvette technology is no longer second-rate. A wonderful blending of the new (the engine to the rear, magnetorheological — saying magnetically adjustable simply doesn't do it justice — suspension all around) and the proven (a cost-saving, yet powerful small-block 6.2-litre V8), the C8 is American ingenuity at its craftiest. It rides better than Corvettes of yore and it finally boasts an interior worthy of its performance. The recently announced 670-horsepower, 8,600-rpm Z06 looks set to face mighty Ferrari head-on.
3. Money is no object: Ferrari SF90 Stradale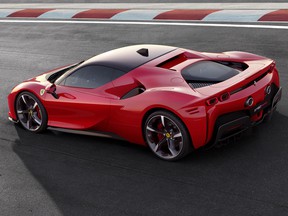 If hybridization is the compromise that supercars have to make for environmental consciousness, then Ferrari's SF90 is proof the future need not be bleak. It's perfectly capable of being environmentally conscious, since it's able to motor silently along at 135 km/h, powered by two 88-kilowatt electric motors driving the front wheels. Yes, an electrically-powered front-wheel-drive Ferrari.
Then the twin turboed 4.0-litre V8 kicks in and all not-socially-conscious hell breaks loose: 986 horses pummel you forward, eight screaming Italian pistons sound like Jimi Hendrix's Voodoo Child on overdrive and Pirelli PZeros start doing their whole defying-the laws-of-gravity thing. This is the best Ferrari since the 458, electrified or not.
4. Money really is no object: Pagani Huayra Roadster BC
Even among the wealthy, there's rich and then there's Jeff Bezos and Elon Musk space-is-my-playground rich. If you fall into the latter category, take a look at Pagani's latest Huayra, the Roadster BC. Where the aforementioned Ferrari will set you back a cool million, you'll need at least $4.5 mil to get even a sniff of a Roadster BC. For that money, you'll not get a hint of lithium ions or electric motors. But there will be a dozen Mercedes-AMG pistons underfoot, all force fed by two turbochargers.
A little slower off the line than the frantic Ferrari, the Pagani turns into an unstoppable force as speeds increase. Throw in automatically deploying air brakes, an interior that belongs in the Guggenheim and exclusivity that sees only one Pagani being sold in Canada per year and you have the most desirable supercar on the planet.
5. Best for my own money: Toyota RAV4 Prime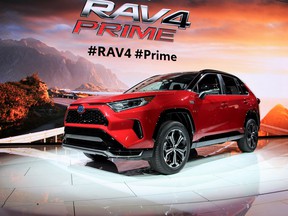 Toyota's latest hybrid is nothing short of miraculous. On one hand, it can motor along emissions-free for up to 68 kilometres thanks to its onboard 18.1-kilowatt-hour battery. Even in pure gasoline mode, it'll average a perfectly frugal 6.4 l/100 km on the highway. Overall, Natural Resources rates it at 2.5 l/100 km.
On the other hand, mat the throttle and the Prime is the second-fastest vehicle in Toyota's lineup. Its six-second scoot to 100 km/h is only behind the company's top-of-the-line Supra … which, if we're being completely fair, doesn't really count 'cause it's built by BMW. Were I shopping for a new car today, this is the one I'd buy: 302 horsepower and fuel-sipping frugality all wrapped up in Toyota's legendary reliability and RAV4 practicality.
6. The one we're all waiting for: Ford F-150 Lightning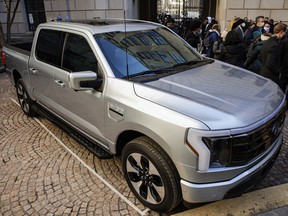 Never mind the Tesla Cybertruck. And the Rivian R1T? Just a distraction. The real harbinger of the EV's future is Ford's F-150. Dearborn, Mich.'s pickup is the most popular vehicle in North America, perennially topping sales charts in both Canada and the United States. Now there's a battery-powered plug-in version. Its range is claimed to be as much as 480 kilometres and, unless you've been living in a cave and missed the TV spot, the darned thing can pull a train — literally.
All that said, it'll be significantly more expensive than its gas-powered sibling and we have no idea what its real range will be (when it's towing something a little more reasonable than a train). Nonetheless, as goes the Lightning, so goes the mainstream market for zero-emissions vehicles. Ford says it's already received deposits for 130,000 of them, so you'd better put some money down if you want one within the next year.
7. It's been such a long time: Acura Integra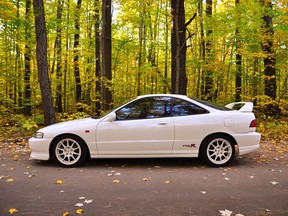 Acura's Integra was once the dominant player in the compact luxury segment, beloved of both family haulers and sporty drivers alike. Then some MBA convinced company management that the only thing that stood between it and BMW was that its cars had names and not alphanumeric designations. Thus, the popular Legend became the RL and the best-selling Integra turned into the poor-selling and long-defunct RSX.
Twenty years later, the Integra returns. We don't know much about it, other than it will be based on the current Civic platform and have a sloped-roof hatchback. Nonetheless, rumours persist of a powerful turbocharged four-cylinder putting power through, if the blogosphere is to be believed, a performance-oriented all-wheel-drive system. There will even be a Type S hot-rod version and, if the reports out of Honda are at all credible, a six-speed manual transmission. Here's hoping at least some of this is true.
PLUS One
Every time Harley-Davidson has tried to spread its wings, it's been thoroughly clipped. In its long, storied history, Milwaukee has tried to hawk two-stroke dirt bikes built in Italy, Buell sportbikes and, in one fit of particularly unimaginable stupidity, it even owned the exotic MV Agusta for a short while. Every outreach to a clientele beyond its classic cruisers has been a miserable failure … Until the Pan America 1250, the hottest-selling bike in North America's hottest-selling segment: big-bore adventure touring.
Despite being a completely clean-sheet design, the 1,252-cc Revolution Max V-twin is the best engine in motorcycling, its user interface — yes, motorcycles have those, too — is extremely sophisticated and it may be the most comfortable bike in all adventuring. It even has a killer app: a suspension that lowers itself at a stop — like some Fancy Dan luxury SUVs — so shorter riders can place both feet securely on the ground while waiting for the light to turn green. It's such a hit that it's virtually sold out for the year. Congratulations, Harley-Davidson, the 17th — or is it the 18th? — time's the charm. FPM
You can read more of the news on source