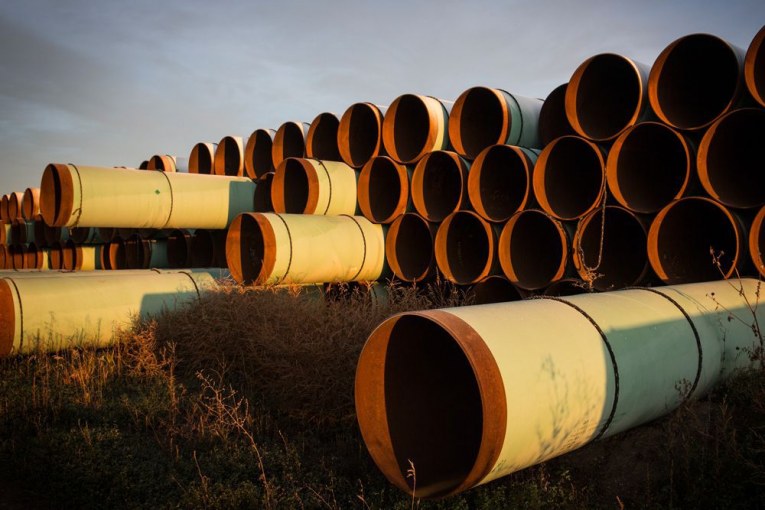 For supporters of the Keystone XL pipeline, it seems only fitting the U.S. presidential election was hanging in the balance on Wednesday.
The project itself has been tied up for years, subject to various political, regulatory and legal forces.
Today, it's an open question if Alberta will see the project finished.
And the Kenney government's bet to invest $1.5 billion on the pipeline could be in jeopardy, depending on the vote count still going on in the United States from Tuesday's election.
Democratic candidate Joe Biden
pulled to a lead
Wednesday in the U.S. presidential race over Republican incumbent Donald Trump, although there are no ironclad guarantees what will happen in the days ahead.
What is certain, however, is the former vice-president has
pledged to cancel permits
for the $14.4-billion project over climate concerns, while Trump has firmly backed it.
"If Biden wins, that is going to be very problematic for Alberta," said Dennis McConaghy, a former executive vice-president at TransCanada Corp. who worked on the project and has written two books about pipeline issues.
"On Keystone XL, Biden will find ways to frustrate its completion, either by imposing additional reviews or simply slow-walking normal course permit issuances, and then just sort of kill it by making the cost of interest payments on the project become too onerous."
Trump reanimated the cross-border pipeline back in 2017 after the Obama administration rejected Keystone XL two years earlier. Even with Trump's presidential approval in hand, various legal battles ensued in the United States.
Calgary-based TC Energy only gave the project the formal green light and started construction in March after the UCP government made a $1.5-billion equity investment in it.
Alberta also promised to provide $6 billion in loan guarantees
, starting next year.
Speaking Wednesday morning, Premier Jason Kenney didn't wade into the murky U.S. election results, but he did take time to defend his government's decision to put public money at risk.
"The message we have sent is that we will take control of our own economic destiny," Kenney told the Rural Municipalities of Alberta fall convention.
Yet, that destiny lies in hands outside this country.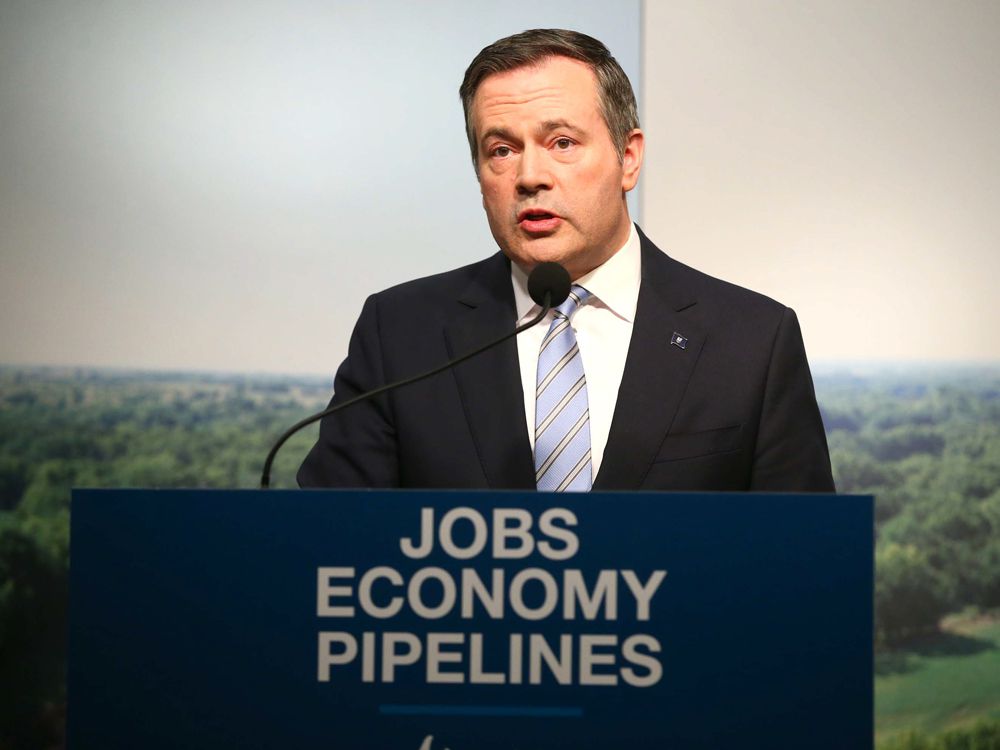 In a statement, NDP MLA Kathleen Ganley said Keystone XL is important to the province, but Kenney "effectively placed up to a $7.5 billion bet on Donald Trump winning the White House."
In recent years, western Canadian oil producers have not had adequate access to pipeline capacity, forcing them to find more expensive and less efficient alternatives to get their crude to market, such as shipping it by rail.
It's dampened investment and killed jobs in the Canadian oil sector.
The long-awaited Keystone XL project is designed to move 830,000 barrels of oil per day from Alberta to Nebraska, where it would connect to TC Energy's pipeline network and be shipped to refineries on the U.S. Gulf Coast.
First proposed in 2008, the development was initially expected to be operating by 2012.
If it had been built on time, the project would have helped Alberta avoid pipeline gridlock and the steep discount that pounded western Canadian oil prices in 2018, as well as the need for provincial production quotas over the past two years.
However, it became a symbol for environmentalists who oppose it over climate concerns.
According to the province, there's a powerful economic win for Alberta if it's built. Keystone XL will generate more than $30 billion for taxpayers through royalties and higher prices for Alberta's oil over 20 years, and more jobs.
Whitecap Resources CEO Grant Fagerheim said cancelling Keystone XL would be significant, as the project will help keep western Canadian oil-price discounts low as production rises in the future. It would also generate higher royalties and tax revenues for governments, and create employment in the industry.
"Without Keystone XL, it is another reduction down in our job-creation capabilities," said Fagerheim.
"It wouldn't send a great message to Canada right out of the chute to have that type of a trade interception."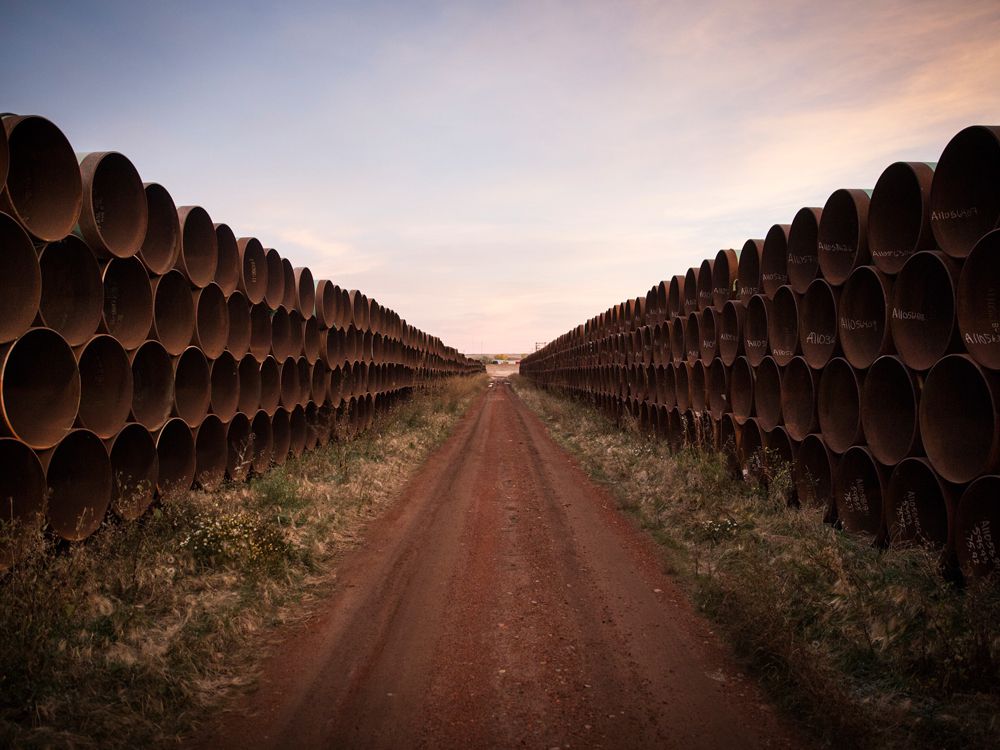 Two other developments, Enbridge's Line 3 replacement project in the U.S. and the Trans Mountain expansion, do appear to be moving forward, but there are no certainties when it comes to building pipelines.
All three projects have already taken, on average, more than 8.5 years since initial filings for regulatory approval began, according to energy consultancy IHS Market.
A victory by Biden could strand some of Alberta's investment. Cancelling the project would also act as another impediment to the province growing its oilsands production, even as demand for heavy oil increases in the U.S.
"The fundamentals for the pipeline are probably as good as they've ever been in the 10-plus years we've been talking about the project," said Jackie Forrest, executive director of ARC Energy Research Institute.
Some proponents believe other issues will eventually weigh in favour of Keystone XL, regardless of who ultimately resides in the White House. These issues include the number of American union jobs the project will create and the need for more Canadian heavy oil in U.S. refineries to replace falling production from Venezuela.
"There are a number of state and congressional delegations that would be pulling for this supply to come from Canada," said Gary Mar, CEO of the Canada West Foundation and Alberta's former trade representative in Washington, D.C.
"But it's impossible to guess and speculate whether KXL is going to be completed or ended. There are just so many factors that can push it in either direction."
The outcome of the U.S. election is another one of those factors.
For a project first proposed a dozen years ago, uncertainty is par for the course.
Chris Varcoe is a Calgary Herald columnist.
You can read more of the news on source