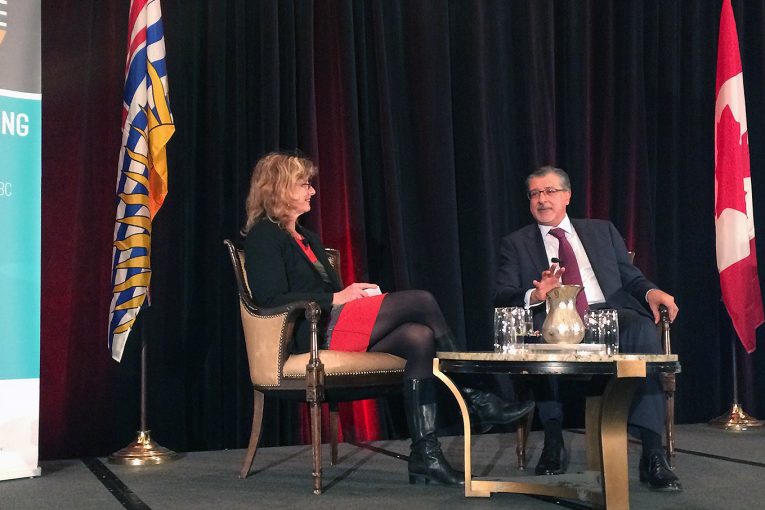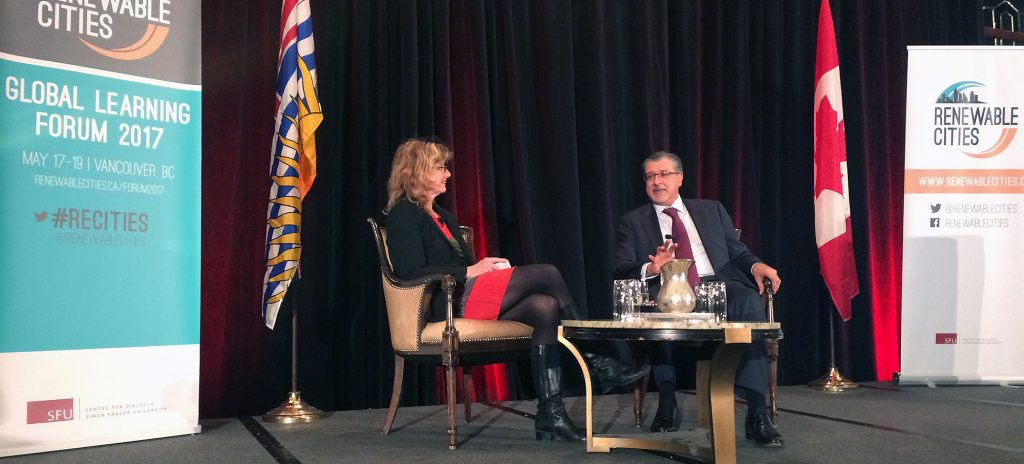 The transition to clean energy, it turns out, may not actually be that controversial.
Two-thirds of Canadians now say we ought to prioritize growing our economy in ways that don't involve fossil fuels, according to a poll that came out this month from Abacus Data. But when you look at worldwide trends, it's no surprise Canadians feel this way.
I recently sat down with Adnan Amin, the director-general of the International Renewable Energy Agency (IRENA)—and a walking encyclopedia on the clean energy transition. Considered the world's ambassador for renewable energy, Amin had no shortage of intel on countries shifting away from fossil fuels. But one clear theme stood out among these stories: clean energy is ubiquitous, and any economy that fails to account for this new normal risks falling behind.
With the amount of hydro you have in your system, you have the capability to have a 100 per cent clean electricity system in Canada
In Amin's own words, here are seven takeaways from that conversation, which took place at a Global Learning Forum on Renewable Cities hosted by Simon Fraser University in Vancouver.
1. There's big, and then there's China.
"I just came from China, which has the world's biggest electricity system. The state grid has more generating capacity and power than they're carrying in the whole of Europe and most of North America combined. Twenty-seven per cent of that is slated to be renewables. The rate at which they're installing solar and wind is the highest in the world. The solar market in China employs 2.5 million people today. It's a huge driver for economic growth and employment."
2. Oil-rich Saudi Arabia is putting big money into clean electrons.
"Three weeks ago, Saudi Arabia launched a new initiative for a $50-billion investment in renewable energy…. I don't doubt they'll do it, because the operating agency that they've asked to take care of this is a state oil company, which has probably the strongest managerial capacity in the country. They're doing this not because they've suddenly become climate advocates or they're against oil, but because they see the future in a very different way, and they know that energy in the future is not going to be what it is today."
3. The clean energy transition is happening in Russia too.
"I was in Moscow a few weeks ago. We launched our roadmap for Russia for an energy transition. A lot of people didn't believe we'd ever do this, but we did this together with the ministry of energy. We have projections that they can quadruple renewable energy in their system by 2030. The minister of energy agreed with that assessment publicly.… He said we know the world of energy is going to change, [and] we have to decide if we want to be part of the vanguard of this movement, or if we want to be struggling a few years down the road to catch up with everybody else."
4. Next-generation power lines are a game-changer. Look to China.
"They are the biggest installer of ultra-high-voltage transmission lines. They cross China, from the renewable-energy-producing areas in the west to the load centres in the east. This technology is going to be a game-changer because it allows you to transmit huge amounts of renewable energy with minimal loss over large distances. This is going to be very important in different regions around the world."
5. Cities can drive demand for electric cars.
"If you start to change city fleets to electric vehicles, the message that sends to the market is huge. The message that gives to electric vehicles manufacturers is huge. Cities are going to be huge drivers, sending signals about what their expectations are."
6. Canada's electricity system could be 100 per cent clean.
"You have huge clean energy assets in Canada. One of your huge assets is hydro. One of the problems we have with new electricity systems, in terms of the reliability that comes with wind and solar, is balancing that with some of kind of predictability, and hydro provides that. Hydro is probably the best electricity source we can have to balance reliability across the system. With the amount of hydro you have in your system, you have the capability to have a 100 per cent clean electricity system in Canada…. We did an assessment of what you could do by 2030, and we think you can achieve 90 per cent very easily."
7. IRENA's growth has been explosive.
"We started at around 57 countries. There are 180 countries now involved. In six years, we brought it to that level. We're still waiting for Canada, who we'd welcome at any time."
You can read more of the news on source