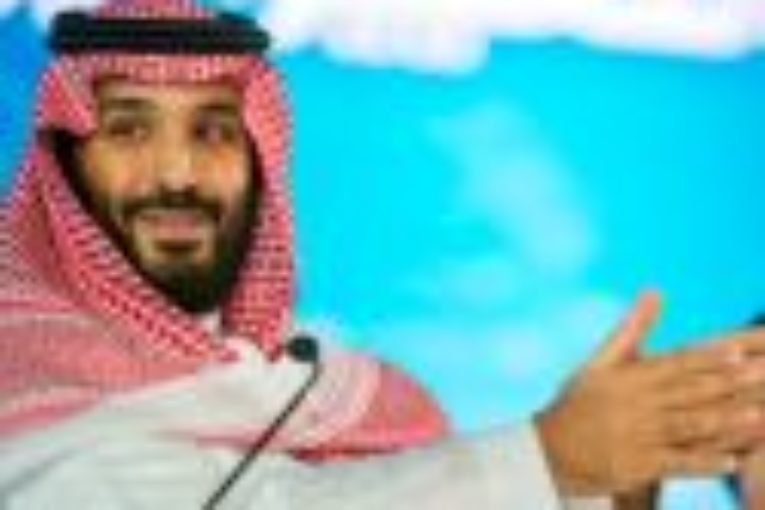 The world's biggest crude exporter is attempting to future-proof itself against oil's decline by investing in futuristic technologies.
Saudi Arabia has accumulated a stake in electric carmaker Tesla Inc. for about US$2 billion through its Public Investment Fund and aims to be part of any investor pool that emerges to take the company private. That's on top of a US$3.5 billion investment in ride-sharing company Uber Technologies Inc., a US$45 billion commitment to SoftBank Group Corp.'s US$100 billion technology fund and a planned investment of about US$1 billion in Virgin Group's space companies.
Neom, a planned US$500 billion futuristic city that it's hoped will host more robots than people on a desolate peninsula in the kingdom's northwest is also part of the plan. The metropolis will have a link "with artificial intelligence, with the internet of things — everything," Crown Prince Mohammed bin Salman said in October, when Neom was announced. The project includes a bridge spanning the Red Sea, connecting the proposed city to Egypt and the rest of Africa.
While the International Energy Agency sees oil demand rising more than 10 per cent to 103.5 million barrels a day by 2040, advances in vehicle efficiency, the rise of electric cars, tighter emissions standards and shifts to other fuel sources would result in crude demand much lower than the industry is banking on. About 60 per cent of oil is used in transportation, which is also where the biggest technological changes are emerging.
Three Days
Still, the move away from oil is by no means a sure thing. While non-oil revenue is increasing, income from crude exports remains the linchpin of Saudi Arabia's economy.
The kingdom's US$2 billion investment in Tesla is equivalent to less than three days of what it earns selling oil overseas at current prices and output levels, according to Bloomberg calculations based on U.S. Energy Information Administration data. As for the Neom metropolis, critics of the plan point to past failed attempts to overhaul the Saudi economy that also included industrial cities in the desert.
Diversifying the biggest Arab economy away from oil is central to the government's Vision 2030 program and investments by its sovereign-wealth fund are a key component. The government has called for shares to be sold in state oil company Saudi Aramco and for the PIF to become the world's biggest sovereign-wealth fund, ultimately controlling more than US$2 trillion.
As part of its Virgin Group deal, the PIF will invest in Virgin Galactic LLC, The Spaceship Co. and Virgin Orbit LLC and have the option to invest an additional US$480 million in the group's space services, it said in October. Saudi Arabia plans to support the ventures' plans for human spaceflight and launching satellites into orbit and may cooperate with Virgin to create what the kingdom called a "space-centric entertainment industry" in the country.
The investment reflects the strides Saudi Arabia is making toward a "diversified, knowledge-based economy" by investing in "those sectors and technologies that are driving progress on a global scale," the Crown Prince said when announcing the deal.
There's little evidence those in charge are willing to acknowledge the economy could be headed for a rough patch: Kevin Carmichael
Look long term, but don't forget to check in on progress. And, mitigate any losses with dividend-paying companies
'… we should be focusing on the cakes, the candies, the sugary drinks'
'Were we trying to do a Hey-look-at-us to the banks? No. Absolutely not. We don't base any of our business decisions on that'
You can read more of the news on source