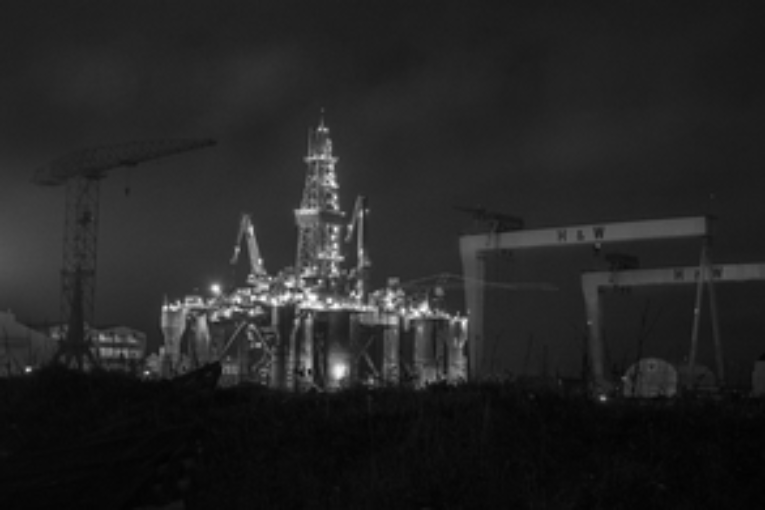 More needs to be done to increase the use of digitalization within the offshore oil and gas industry as a way of achieving sustained lower operating costs (Opex), a new report has found.
A joint study by software company AVEVA and consultancy firm Westwood Global Energy Group found that while the benefits of digitalization, using tools such as intelligent data management and laser scanning to create a digital twin, are generally recognized, the industry's risk averse culture coupled with reduced budgets amidst the oil price downturn and common misconceptions are preventing its full potential from being realized.
The companies interviewed a variety of decision makers both within the exploration and production (E&P) and oilfield services companies to better understand their views on digitalization.
"It's clear from the study that both the oil and gas industry and providers of the digitalization tools need to step up their efforts, if the industry is to realize the full long-term benefits of these technologies," Michail Tzouvelekis, marketing solutions director at AVEVA, said in a statement.
As the offshore oil and gas industry adjusts to a lower-for-longer oil price mindset, production optimization (to maintain cash flows) and sustainable cost rationalization via supply chain pricing compression, enhanced operational efficiencies and standardization have become increasingly important.
Westwood's research estimates that since 2014, average upstream capital costs have fallen by 42 per cent, with much of the initial savings due to immediate price reductions for offshore marine infrastructure (rigs, vessels etc.) and improved drilling efficiencies. Increased standardization and simplified engineering have contributed to deep water and shallow water costs per barrel to drop by 62 per cent and 37 per cent respectively since 2012.
"As the industry adjusts to a lower for longer and volatile oil price outlook, digitalization is especially pertinent in the context of offshore operations which continue to be challenged," stated Arindam Das, director and head of Westwood EMEA Consulting.
The majority of interviewees said they believed digitalization would deliver benefits including reduced Opex, better quality and sharing of data and more efficient projects. Those interviewed also said they felt the industry had been slow to embrace the technology because of the current downturn as well as misconceptions such as high-up front costs and long lead times to realizing a return on investment.
"While the downturn has helped to make the case for digitalization, parts of the industry have been more open to change than others," said Tzouvelekis. "We are finding that some companies, [in] particular supermajors, are typically further ahead with digitalization projects than others such as independent operators, where there is less focus."
An executive summary of the report, "Digitalization Offshore – Is It The Answer To Sustained Lower Operating Costs?" has been published to coincide with the launch of Offshore Europe in Aberdeen this week.
The report called for a concerted effort to promote the benefits of increased digitalization. It states: "An important next step is to promote digitalization considerably, including an industry wide concerted effort towards engineering data standardisation, overcoming cultural inertia and addressing misconceptions. Looking ahead, participants expected the emphasis to be on innovative and intelligent solutions. 3D models that integrate the complete data framework of enabling real time access to data. The digital twin was highlighted as allowing E&P operators to plan for the future and reduce unexpected downtime."
You can read more of the news on source