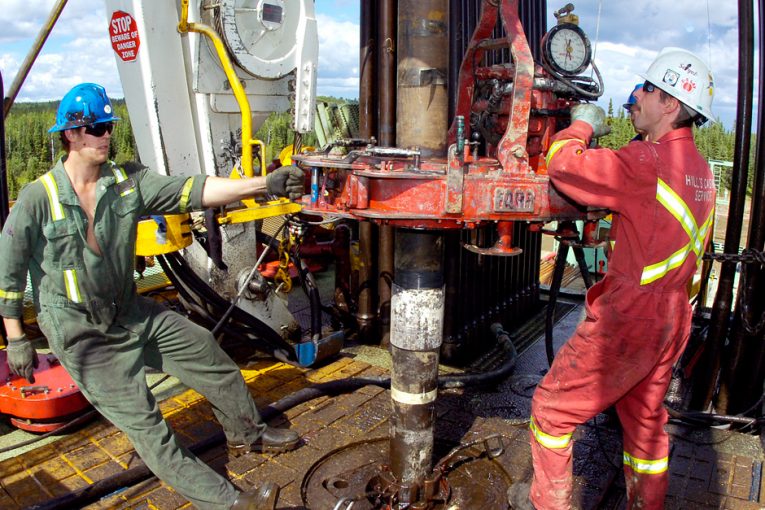 CALGARY – Precision Drilling Corp.'s quest to automate more of its drilling rigs with new technology helped the company reduce its losses, even as oil and gas prices continued to languish in the third quarter.
The Calgary-based driller's new technology is still in beta testing, but the company rolled out new process automation controls and other emerging technologies on 20 of its rigs, which drilled 70 wells in the quarter.
Precision president and CEO Kevin Neveu said in a release the new technology is working and "the results continue to show improved efficiency, consistency and repeatability, exactly what our customers desire."
The company's shares jumped more than 9.7 per cent Friday, reaching $3.256 per share at close, after the company announced better-than-expected financial results.
"We believe these initiatives will further strengthen the competitive positioning of Precision's (higher-spec rig) fleet while driving additional revenue streams from each of our technology offerings," Neveu said of the new systems.
Precision identified automation, robotics and new technology development as one of its strategic priorities this year and is partnering with Schlumberger Ltd., Pason Systems Corp., National Oilwell Varco and software firm SAP AG to develop the processes.
Neveu said on an earnings call Friday the cost of deploying the new technology has fallen, as well as the cost to upgrade some of its rigs, and the company is slashing capital spending by $34 million, or 25 per cent, for the year.
He also said he's confident that Precision's customers – oil and gas producing companies – will demand higher-efficiency rigs with better technology over older rigs to continue driving down costs as oil and gas prices have yet to meaningfully recover.
"It is working for them," GMP FirstEnergy analyst Ian Gillies said of Precision's push to focus on bigger, better drilling rigs. He said 44 per cent of Precision's drilling fleet is currently being utilized compared with an industry average in Canada of 33 per cent.
The company wrote off its older, slower drilling rigs in the early part of the oil price crash as part of that effort, emulating a strategy followed by Tulsa, Okla.-based driller Helmerich and Payne Inc.
Gillies said the strategy has helped Precision boost utilization and gain 27 per cent of the Canadian market and higher in some emerging oil and gas plays that require bigger, deeper-reaching drilling rigs, like the Duvernay where its share of the market is 30 per cent.
Precision posted a $26 million net loss in the third quarter, which is an improvement on the $47 million net loss it reported during the same period a year earlier. The company also reported $314 million in revenues – a 47 per cent improvement from the $213 million it pulled in a year ago.
While oil prices did edge up to US$50 over the course of the third quarter, natural gas prices in Alberta were low and volatile and caused some of Precision's customers to delay drilling plans, hurting demand for the company's services.
"Despite lower than expected commodity prices for WTI and AECO gas prices in Canada, demand has remained strong for our (high-spec), long-reach pad rigs," Neveu said.
Financial Post
gmorgan@nationalpost.com
You can read more of the news on source