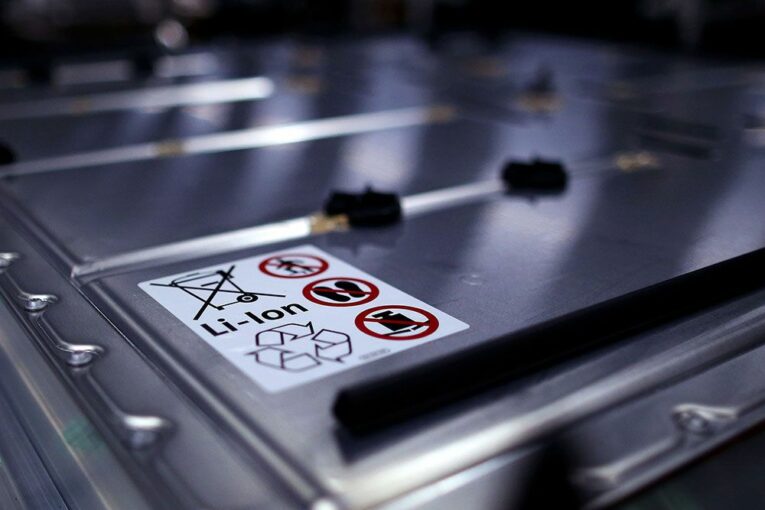 Vancouver-based Patriot Battery Metals Inc.'s shares surged more than 20 per cent after the miner reported its "widest, highest" lithium drill reading to date at a deposit the company is exploring in northern Quebec.
Patriot Battery, which changed its name from Gaia Metals Corp. in 2021, is focused on exploring properties in British Columbia, Northwest Territories, Quebec and Idaho. Its chief executive, Blair Way, has worked in the resources sector for over three decades, including a stint as a project director at BHP Group Ltd.
Way is now leading one of the hottest companies on the TSX Venture exchange with its stock up about 275 per cent from a year ago. Patriot's bet is on its Corvette property, a 21,357-hectare spread in the James Bay region in Quebec, which it first discovered in 2016 after going through previous data on the property left by miners who were looking for gold.
The property is near Australia-based Allkem Ltd.'s James Bay lithium deposit, a project that is far more advanced. Allkem received federal approval on Jan. 16 to develop a mine, leaving approval of the provincial government as the final major hurdle.
Patriot reported results from 14 drill holes on Jan. 18. One, named CV22-083, returned an assay — a chemical analysis that determines the proportion of metal present in a geological sample — of 2.12 per cent lithium at an interval of 156.9 metres, signifying the possibility of the presence of a good amount of lithium in that specific region of the deposit.
Patriot reported at least four other positive assays, including 1.95 per cent lithium at 31.2 metres and 1.72 per cent lithium at 45.3 metres. The company said it will continue to drill the property this winter to further explore its potential.
"It is hard to find words to adequately describe the impressive nature of the lithium mineralization in drill hole CV22-083," said Darren Smith, the company's vice-president of exploration, in a press release. "Assays are the true measure and have certainly astounded with this hole."
Miners use drill results to create an estimate of how much mineable metal is in the ground, which they then use to decide if a project is financially viable. The entire process — from initial exploration and confirmation of mineral reserves to receiving the required permits and the construction of a mine — typically takes several years.
Patriot's good news comes at a time when Canada is looking to boost its critical minerals sector in an attempt to create an electric-vehicle industry.
In its critical minerals strategy released in December, Canada listed lithium as one of the top six critical minerals, along with graphite, nickel, cobalt, copper and rare earth elements,  because of its importance in clean technology such as batteries for electric vehicles.
Canada, along with the United States and some of the bigger European economies, is also looking to shift supply chains away from China, which dominates the EV sector, to friendlier nations amid geopolitical concerns.
However, Canada currently produces only a modest amount of lithium.
Shares of Patriot Battery closed at $9.69, up $1.77 or 22 per cent on Jan. 19 in Toronto. At midday on Jan. 20, shares were up more than 5 per cent at $10.20. The company has a market cap of $897.9 million.
• Email: [email protected] | Twitter: naimonthefield
You can read more of the news on source