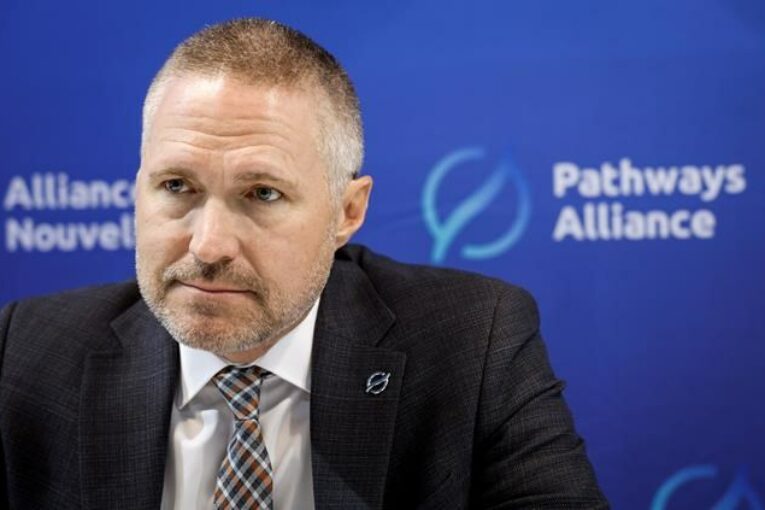 CALGARY — The group behind a proposed carbon capture and storage network for Alberta's oilsands is watching the Trans Mountain pipeline expansion's latest regulatory hurdles with dismay.
The Pathways Alliance, a consortium of Canada's biggest oilsands companies, wants to get its proposed $16.5-billion carbon pipeline and underground storage hub up and running in northern Alberta by 2030.
The project is key to the oilsands industry's commitment to achieve net-zero greenhouse gas emissions from production by 2050. 
But Pathways president Kendall Dilling says the latest challenges affecting the Trans Mountain pipeline project show how hard it is to get major infrastructure projects across the finish line in this country.
The Crown corporation that owns Trans Mountain has run into fresh construction issues in British Columbia, and a B.C. First Nation is opposing the company's efforts to modify the pipeline's route as a result.
The Trans Mountain project, which is owned by the federal government, was expected to be in-service early next year but now may not be ready until December 2024.
The Pathways Alliance has just started formal consultations with Indigenous groups for its own project, which Dilling says is at a "critical juncture" if it has to have a shot at being done by 2030.
This report by The Canadian Press was first published Sept. 21, 2023.
---
You can read more of the news on source