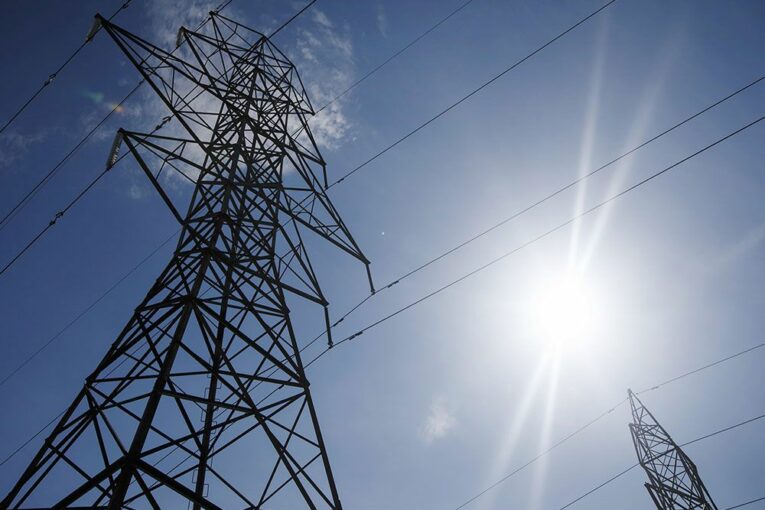 The federal government says it will provide $50 million to fund the construction of Canada's "largest battery storage" facility as it looks to boost the country's sources of clean electricity.
The 250-megawatt Oneida Energy Storage in southern Ontario will draw and store electricity from the provincial grid — more than 80 per cent of which is emissions-free — when power demand is low and return the power to the system when the demand is high.
The project, which is expected to begin operations in 2025, will provide enough power to meet the peak demand of a small city such as Oshawa and is expected to reduce carbon emissions by 2.2 to 4.1 million tonnes, which is equivalent to taking up to about 40,000 cars off the road, the government said.
It will also double Ontario's energy storage resources to about 475 megawatts from around 225 megawatts.
Aside from the federal funding, the project will be supported by the Canada Infrastructure Bank, which has pledged $170 million, and the Ontario government. The facility is being developed by the Six Nations of the Grand River Development Corp., Northland Power Inc., NRStor Inc. and Aecon Group Inc.
"When I say that we as Canadians are at our best when we work together, that's not some political bromide, that's not some hopeful assertion, that is the reality and today is a fantastic example of that," Deputy Prime Minister Chrystia Freeland said at an event in Ontario while announcing the funding.
She said the project is an "essential part of the path to reconciliation" with Indigenous groups.
"I think we recognize that Canada is an amazing country, but we have an original sin and reconciliation is the path forward," Freeland said.
Matt Jamieson, chief executive of the Six Nations of the Grand River Development, said the project will have a "great socio-economic" impact on the region's indigenous communities.
"The economic returns will go a long way to help plug things that are important to our community," he said, adding that the communities are currently facing a $1.6-billion infrastructure gap in the economy. "We can't wait for funding … we need to take control of our destiny and this is one example of how we can do that."
Ontario Premier Doug Ford described the project as "game changing" and said it would help provide affordable clean energy to the province's growing population.
Canada is taking a series of steps to shift away from fossil fuels. In the last budget, the government announced an investment of $3.8 billion in the critical minerals sector that's expected to support more mining of the battery metals that power electric vehicles.
In October 2022, Justin Trudeau's government also announced a $970-million commitment to build the country's first small-scale nuclear power reactor at the Darlington nuclear plant in Ontario, which is expected to go online in 2028.
• Email: [email protected] | Twitter: naimonthefield
You can read more of the news on source